Apple vs. Huawei: Chinese Rival Ships More Smartphones—Without the U.S.
China's Huawei shipped more phones than Apple last quarter, surpassing the Tim Cook–led tech giant to become the second-largest smartphone company in the world—for now.
According to industry analysts, Huawei shipped 54 million smartphone units during the second quarter, while Apple shipped an estimated 41.3 million iPhones. Samsung, which remains the market leader, made more than 70 million shipments, but that was a 10 percent drop compared with last year.
The arrival of Huawei in Q2—April to June—marks the first quarter since 2010 where Apple has not been the No. 1 or 2 smartphone company in terms of market share. The Chinese company is restricted from operating in the U.S. because of national security and espionage fears. But it continues to expand around the world, selling a variety of high-end and cheaper handsets.
"The continued growth of Huawei is impressive, to say the least, as is its ability to move into markets where, until recently, the brand was largely unknown," said Ryan Reith, program vice president at International Data Corp. (IDC), which conducted the new analysis.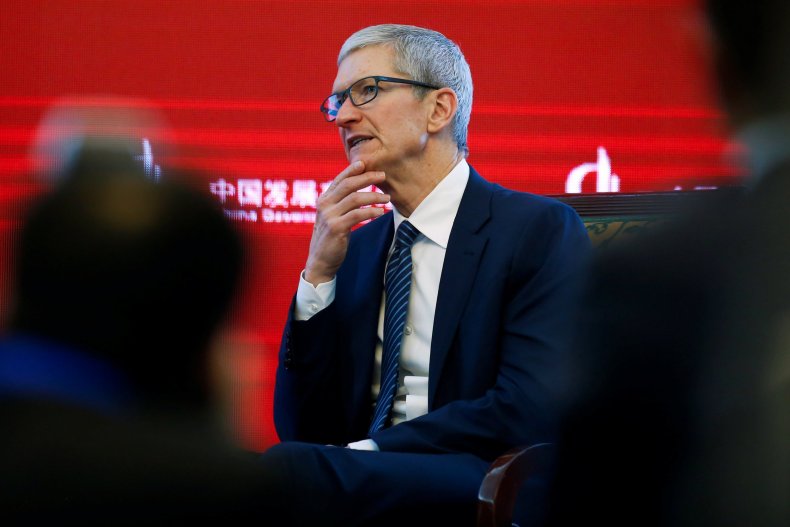 "Apple moved into the top position each of the last two holiday quarters following its product refresh, so it's likely we'll see continued movement among the top-ranked companies in 2018 and beyond," he added. "For most markets, the high-end competition is some combination of Apple, Samsung and Huawei, [and] this is unlikely to change much in the short term."
On Tuesday, similar reports emerged from research companies Canalys and Strategy Analytics. Huawei's market share is now at more than 15 percent, compared with Apple's 12 percent. The rest is made up of Samsung (20 percent), Xiaomi (9 percent), Oppo (8.5 percent) and others.
Year-over-year, Huawei's output blasted upward by 40.9 percent in Q2.
According to IDC's metrics, Huawei's results were boosted by its Honor phone and the P20 Pro, a high-end device that was designed to compete directly with Apple and Samsung phones.
The company continues to invest in 5G technology. Apple, of course, is still making money. It boasted quarterly revenue of $53.3 billion, an increase of 17 percent compared with last year. In comparison, Huawei has made $48 billion in revenue over the first half of 2018.
Strategy Analytics suggested on Tuesday that Huawei's performance is being bolstered by midrange devices sold across Asia and Europe. "Apple continues to grow in smartphones, but at a much slower pace than key Chinese rivals such as Huawei and Xiaomi," said director Woody Oh. "Apple will need to innovate new designs for the iPhone if it wants to grow future volumes."
Apple is set to release three new iPhones later this year at different price points and screen sizes.
Earlier this year, U.S. intelligence chiefs claimed—without releasing technical evidence—that Huawei devices could be spying on user data and advised companies against purchasing its products. A deal with AT&T recently fell through. "Huawei's exclusion from the U.S. has forced it to work harder in Asia and Europe to achieve its goals," noted Canalys analyst Ben Stanton.
Huawei denies misusing customers' information, while company executives have continued to brush off accusations of having ties to the government. "In each of the 170 countries where we operate, we abide by the national laws and guidelines," the company wrote in a recent open letter responding to criticism. "To do otherwise would end our business overnight."
Advertising executive Ken Segall, who worked on Apple campaigns alongside its pioneering founder, Steve Jobs, told The Telegraph this week that Cook was not taking enough risks.
"Tim Cook goes by recommendation of the people around him," Segall said, adding that the people currently giving advice were "a little vanilla." He added, "In a big company environment, people tend to get safer…. In the old days, Apple used to do things that get a lot of attention."