Huawei Says Cyber-Espionage Concerns Over New 5G Network Are Ill-Informed
In the wake of reports saying it will likely be blocked from upcoming 5G infrastructure in Australia, technology company Huawei is once again wading into political waters in an attempt to shut down accusations that it has close ties to the Chinese government and is a cyber-espionage risk.
The firm, headquartered in Shenzhen, China, has for years fought back against claims from government officials around the world who say its products—which include high-end phones and laptop computers—could be exploited by Beijing and used to snoop on consumers or infiltrate critical infrastructure. The latest debate focuses on 5G, the next generation in wireless telecommunications.
Reports from Australian media indicate that national security chiefs in the country are seeking to block Huawei's work into the new network due to cyber-spying concerns. As a result, the firm is again stepping into the world of geopolitics, following a well-publicized battle with the U.S. establishment.
As noted by Reuters, if Australia's Parliament limits Huawei's work on the upcoming mobile network infrastructure it could strain the current trading relationship with China. Yet while security chiefs previously warned that Huawei's work into 5G networks may give it an "electronic backdoor to Australia" the under-fire tech company hit back at the criticism on Monday, branding it "ill-informed and not based on facts."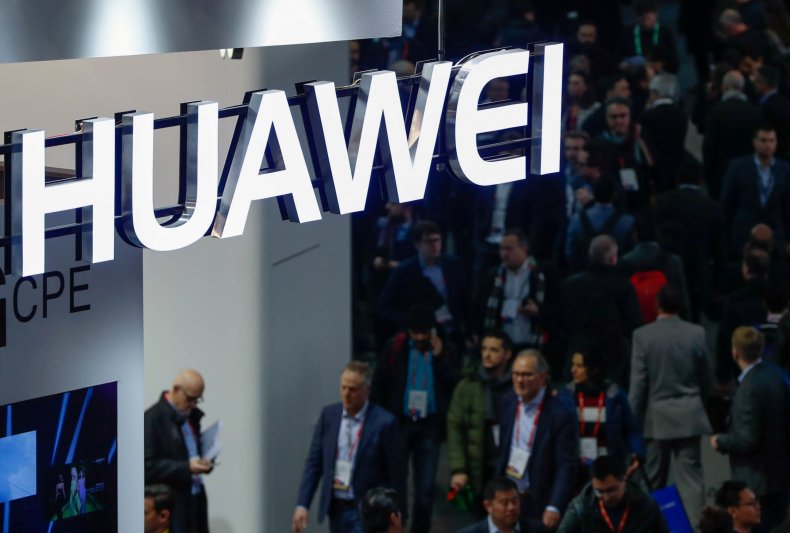 "We are a private company, owned by our employees with no other shareholders," Huawei Australia chairman John Lord and board directors John Brumby and Lance Hockridge wrote in an open letter, published online. The trio continued: "In each of the 170 countries where we operate, we abide by the national laws and guidelines. To do otherwise would end our business overnight."
Australia is currently mulling over new legislation, dubbed the Foreign Interference Bill, which will force companies to self-register ties to foreign governments in an attempt to curb political meddling. The Sydney Morning Herald has reported that the bill is likely to be passed in Parliament by June 21.
In their letter, Huawei executives cited the firm's work alongside well-regarded companies including Vodafone, BT, Deutsche Telecom and Telefonica. It said it had an "open invitation" for Australian officials and security agencies to meet with its researchers to "better understand" its technology.
Huawei, with 700-plus staffers in Australia, is now the world's largest network equipment maker. In their open letter, the executives said excluding Huawei would not "be in Australia's best interest."
They wrote: "Countries like the United Kingdom, Canada, Germany, Spain, Italy and New Zealand, just to name a few, have managed to embrace Huawei's technology within their own national security frameworks. We believe this can be done in Australia also." The news comes amid a tussle between the U.S. government and ZTE, another China-based tech giant, over spying fears and sanction issues.