A bipartisan group of congressional leaders introduced a bill Tuesday targeting Huawei and other 5G companies either in violation of sanctions or suspected of participating in corporate espionage.
The bill, which was introduced by Republican Arkansas Senator Tom Cotton and Republican Representative Mike Gallagher of Wisconsin, drew support from both political parties in both chambers of Congress, with Representatives Ruben Gallego (D-AZ), Liz Cheney (R-WY) and Chrissy Houlahan (D-PA) signing on alongside Senators Chuck Schumer (D-NY) Rick Scott (R-FL) and Chris Van Hollen (D-MD).
"It's time to sanction Huawei," Cotton said in a news release. "For years, this arm of the Chinese Communist Party has stolen American intellectual property and violated U.S. sanctions with impunity."
Cotton said the proposed legislation, which is officially called the Neutralizing Emerging Threats from Wireless OEMs Receiving direction from Kleptocracies and Surveillance states (NETWORKS) Act, would equate Huawei with terrorists, drug cartels and other groups of "pariah status."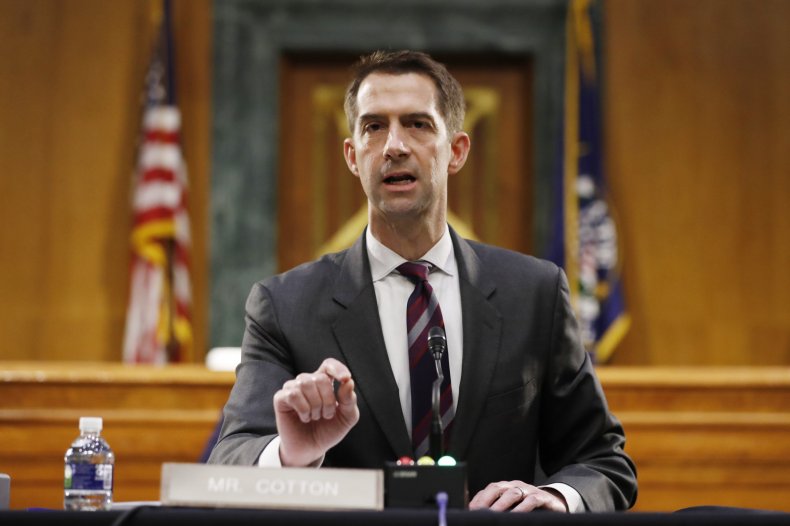 If passed, companies found to have violated U.S. sanctions or participated in corporate espionage would be added to a list cultivated by the U.S. Treasury Department as a tool for addressing national security threats. Once added to the list, a company would be blocked from accessing the financial system in the U.S. The president would be able to issue a waiver in the event the company was deemed essential to the United States' national security, the bill said.
According to a news release issued by Cotton's office, the bill also aims to "level the playing field" for technology companies within the U.S. by preventing other companies from conducting business with Huawei.
The bill is the latest effort legislators have made to restrict Huawei, a company that has been the target of extensive criticism in the U.S. and around the world over the last year. In 2019, the Department of Commerce found Huawei was conducting business in conflict with U.S. national and foreign interests and added more than 100 individuals and groups connected with the company to its Entity List in response to the findings.
More recently, Sir Iain Duncan Smith, who led the U.K. Conservative Party in the early 2000s, accused Huawei of capitalizing on the coronavirus pandemic last month. Defense Secretary Mark Esper echoed Smith's allegations during an interview with Italian newspaper La Stampa last week.
In a news release announcing the NETWORKS Act, Gallagher said, "It's clear that in order to protect global 5G networks, we need a full court press against malevolent actors like Huawei. It's time to go on the offensive by cutting Huawei out of the U.S. banking system."
Huawei did not respond to Newsweek's request for comment in time for publication.