Hugh Hefner the Music Impresario, From 'Playboy After Dark' to Hip-Hop Icon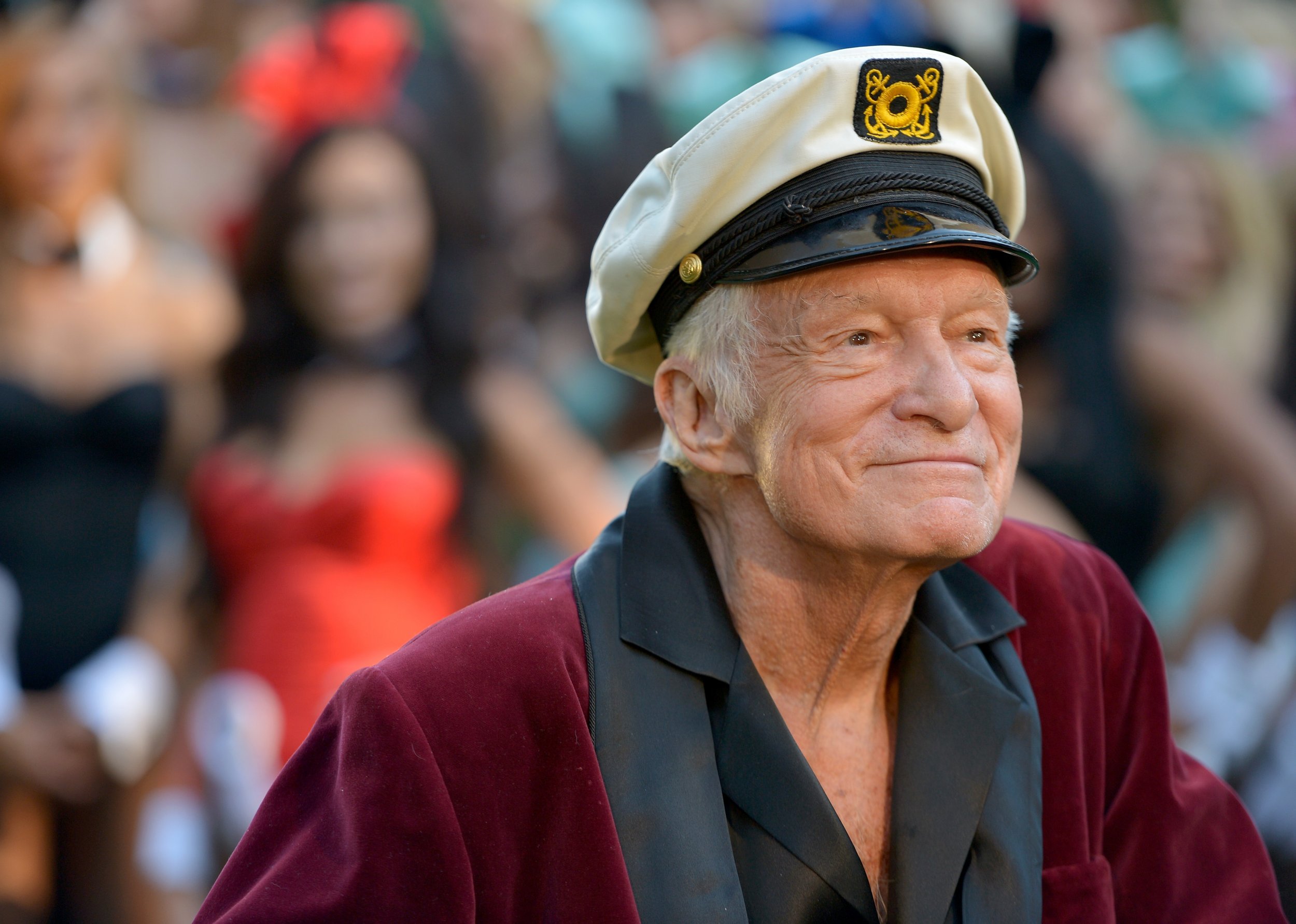 Hugh Hefner, the magazine titan who founded Playboy magazine with a small loan from his mother and died Wednesday at 91, exerted a substantial influence in the pop music world decades before most present-day music stars were born.
It began in 1959, when Hefner "pivoted to video" in the original sense by hosting a short-lived TV variety show called Playboy's Penthouse. The show's celebrity guest performers included a veritably who's who of major jazz and R&B icons of the era, including Nat King Cole and Sammy Davis Jr.
Related: Hugh Hefner: the life of an American icon in images
Then, beginning in the late 1960s, Hefner hosted a similar show called Playboy After Dark, which was meant to depict late-night revelry in the founder's living room, and he became a noted champion of black music by inviting artists like James Brown and Marvin Gaye to perform. The lineup of early-'70s stars who appeared on the show is pretty staggering: Deep Purple, Fleetwood Mac, Joe Cocker, Ike and Tina Turner, Grand Funk Railroad, B.B. King and too many others to name.
Personally, I'm quite partial to this clip of Harry Nilsson on the show, singing the wonderful 1968 cut "Good Old Desk":
And here's a young, pre-Bare Trees Fleetwood Mac playing on the show:
With these shows, Hefner helped bring a significant range of creative music and entertainment acts to the masses, including comedy stars like Lenny Bruce, who was essentially blacklisted from television for his edgy material. Though his legacy and treatment of women are quite fairly subject to criticism, Hefner was also noted for championing black culture and civil rights causes.
By the 1990s, his influence in music was being reflected back to him in the form of song lyrics. Hefner, as well as his legendary parties at the Playboy Mansion, was frequently name-checked in hip-hop songs, from 50 Cent's "Hustler's Ambition" and Lil Wayne's "God Bless Amerika" to Nas's "U Wanna Be Me" and Chamillionaire's "All Around the World."
Even U2, those nice God-fearing boys from Ireland, wrote a whole song about the legend of the Playboy Mansion. (Fittingly, it appeared on 1997's techno-inspired Pop album and includes the semi-embarrassing couplet "If O.J. is more than a drink/And a Big Mac bigger than you think.")
The rapper Lil B even wrote a whole track named after Hefner, in which he aims to capture the vibe of the Playboy Mansion with lines like "Psychedelic drugs; Carlton is next to me/Bill O'Reilly taking ecstasy."
When Hefner's death was announced, a whole range of music and rap icons shared their respects on social media.
If you have nothing to do today (or even if you do), get lost scrolling through all these Playboy After Dark clips on YouTube.