Hugh Hefner Told Newsweek 'I Am a Feminist' as Playboy Faced 1980s Decline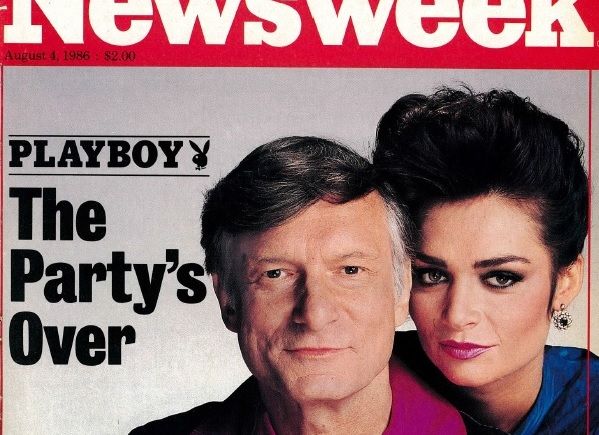 In the mid-1980s, Hugh Hefner's Playboy empire had "shrunk almost to the vanishing point," Newsweek reported in a cover story at the time. Readership of Playboy magazine was in decline, the brand's bigger clubs had closed, its stock had fallen and both feminists and the United States government were targeting the operation.
Hefner died on Wednesday at age 91, Playboy announced. In 1986, Newsweek's Charles Leerhsen visited Hefner at his home in Los Angeles. The publisher was 60 and was dating a 22-year-old woman named Carrie Leigh. (She later sued Hefner at least three times after making various allegations.) "Sex alone cannot sustain a relationship," Leerhsen wrote, "so it's not surprising that the publisher and America gradually drifted apart."
Related: The life of American icon Hugh Hefner in images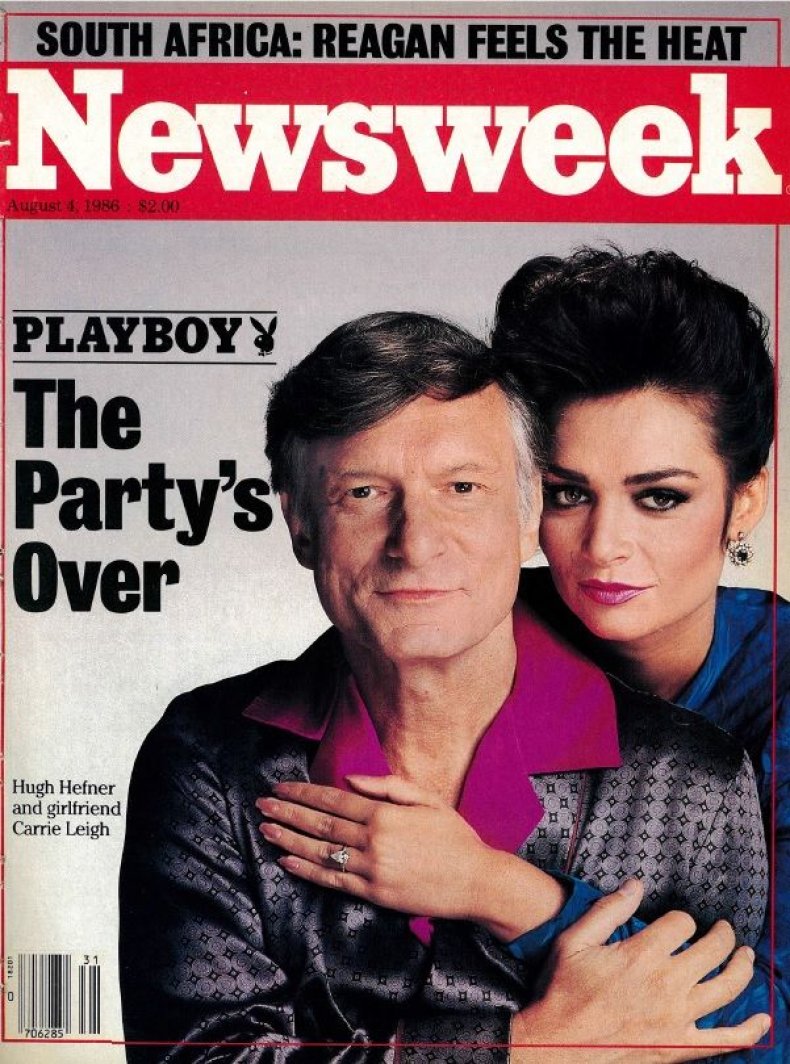 As Newsweek reported then, the U.S. attorney general's Commission on Pornography was targeting Hefner, as were feminist activists. Convenience stores were removing Playboy from shelves. The brand had found itself in an awkward place, with the hardcore pornography industry on one side and the anti-pornography movement on the other. "To survive in the late '80s, Hefner must find a home somewhere between the anti-smut activists and the outright pornographers," Leerhsen wrote, "if indeed such a state exists."
In an interview on Thursday, Leerhsen recalled his visit to Hefner's Los Angeles mansion during movie night. "The empire was already past its prime," he says. "You could tell because the celebrities gathered in the group that night" were from television shows that were no longer on the air, such as Robert Culp from I Spy and Gabe Kaplan from Welcome Back, Kotter. But, he adds, "they sat a Bunny next to me."
After the movie, Hefner walked Leerhsen around the grounds. The writer recalls bridges with little streams and fish that would gather below them as they walked. There were man-made grottos, too, and Hefner bragged that they were equipped with hi-fi, the stereo system that even then seemed old-fashioned. "It was so Hef-ish," Leerhsen says, adding that the publisher was wearing his signature silk jacket, smoking a pipe and carrying a Pepsi.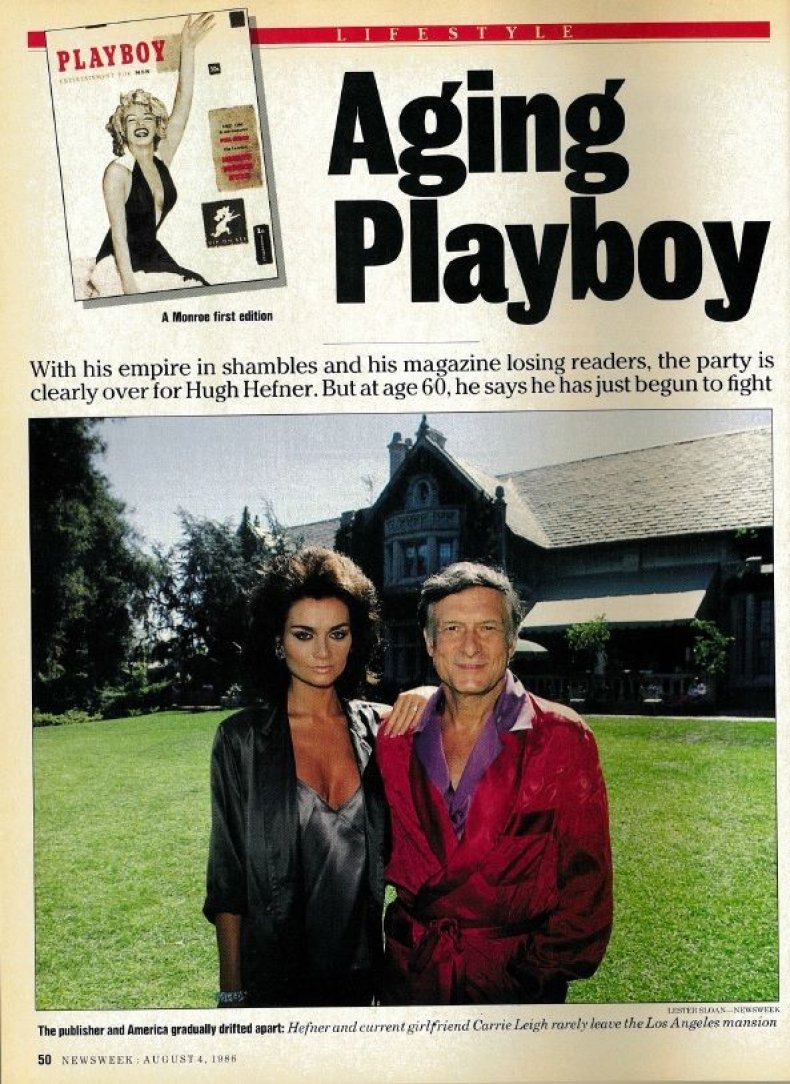 Despite all the signs that his operation was in decline, Hefner seemed "to relish in the fight," Leerhsen wrote in the article. "He enjoys being a potent symbol of sex again, and he's perhaps more fascinated by his role as a prominent crusader for First Amendment rights."
"I find myself in this nostalgic state," Hefner told Newsweek at the time, "feeling and thinking like a young man again." He added, "Playboy is a much hotter subject today than a decade ago, and we now have an editorial focus, a banner, a more clearly articulated cause, and this is a good thing for a magazine.... I feel like I did years ago." He also said he was better looking than he had been a decade earlier.
As for the feminist activists, Hefner told Newsweek, "I am a feminist." But, he added about those who were opposing him, "we are talking in two different languages. They see sexual urges as expressions of political and social power. There is some truth in that. But behind this view is the notion that...the human tendency to want to make love is filled with such anger and hostitlity that it is closely related to rape.... That's nonsense."
Nikki Finke (who went on to found the publication Deadline Hollywood), Maggie Malone and Renee Michael Prewitt also contributed to the 1986 article. Leerhsen, who four years later would co-author Donald Trump's Trump: Surviving at the Top—the same year Playboy featured the future president on its cover—says he thought Hefner seemed sincere during their encounter. "He loved Hugh Hefner," Leerhsen says. "He loved the character he created and the way things had worked out for him."