Hulk Hogan Appears To Share Conspiracy Theory About Bob Saget's Death
WWE legend Hulk Hogan appeared to post and then delete a conspiracy theory that linked Bob Saget's death—along with Betty White's recent death—to the COVID-19 vaccine.
Saget passed away on Sunday at the age of 65 after he was found unresponsive in his Orlando, Florida hotel room. A cause of death has not been confirmed but authorities have said that no foul play or drug use occurred.
"At this time, there is no evidence of drug use or foul play," Orange County Chief Medical Examiner Joshua Stephany said in a statement to CNN. "The cause and manner of death are pending further studies and investigation which may take up to 10-12 weeks to complete."
YouTuber Josh Pray shared a video on Facebook mourning the late Full House star, but many commenters left posts suggesting that his death was caused by the coronavirus vaccine.
One person wrote: "Wellll many directions we can go with this, but I will take jab for $500 Alex."
It was under this comment that Hogan sent a reply saying that Saget's death, along with White and Sidney Poitier, was due to the booster vaccine. Hollywood legend Sidney Poitier died last week at the age of 94.
Hogan's comment read: "100 percent Betty and Sidney were also jabed their dropping like flies but they'll never say it." A screenshot was shared on Reddit.
The wrestler has since deleted the full comment but many other Facebook users noted that he replied and took screenshots.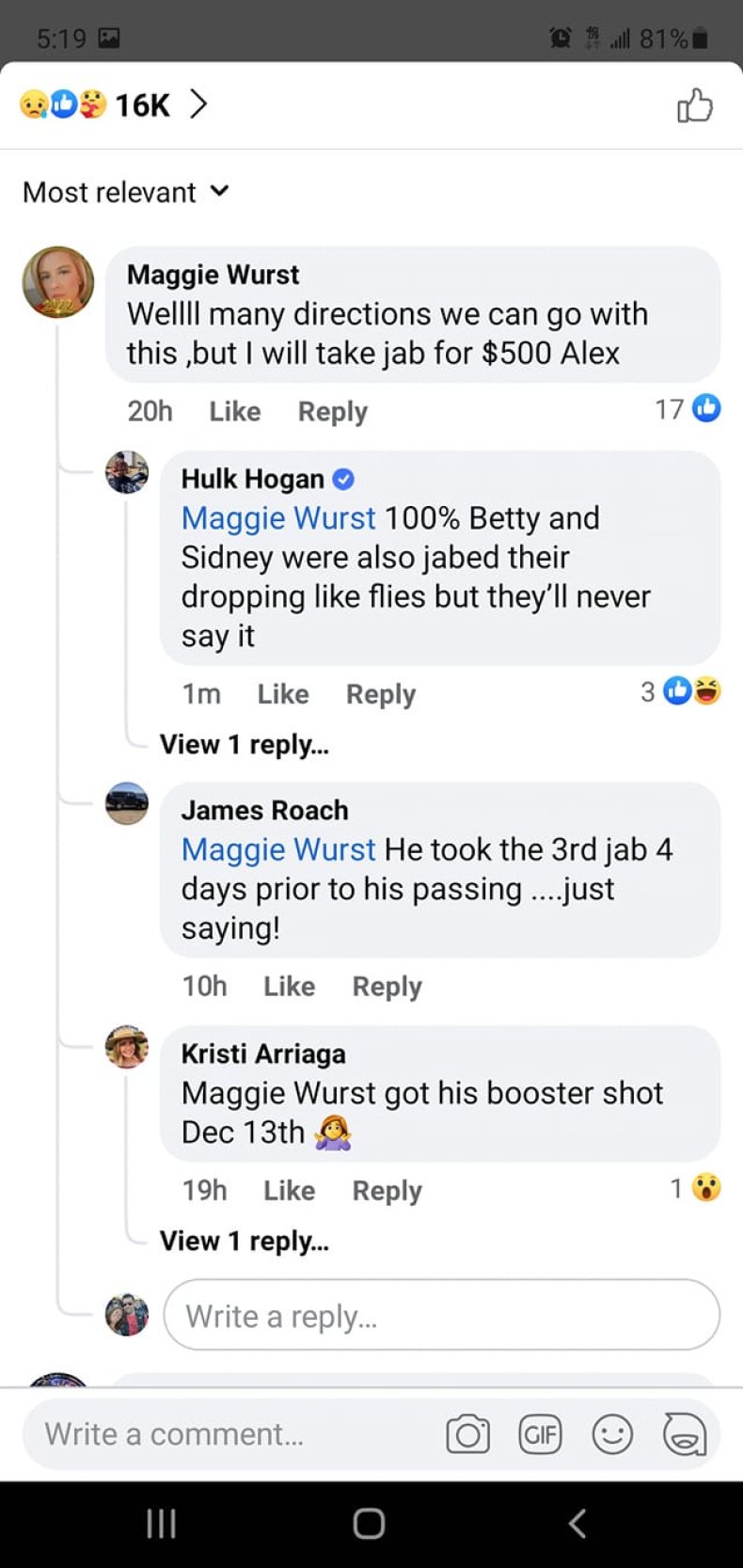 While the original comment has been deleted, a partial post from Hogan remains under the video. Below is a screenshot of the partial comment obtained by Newsweek.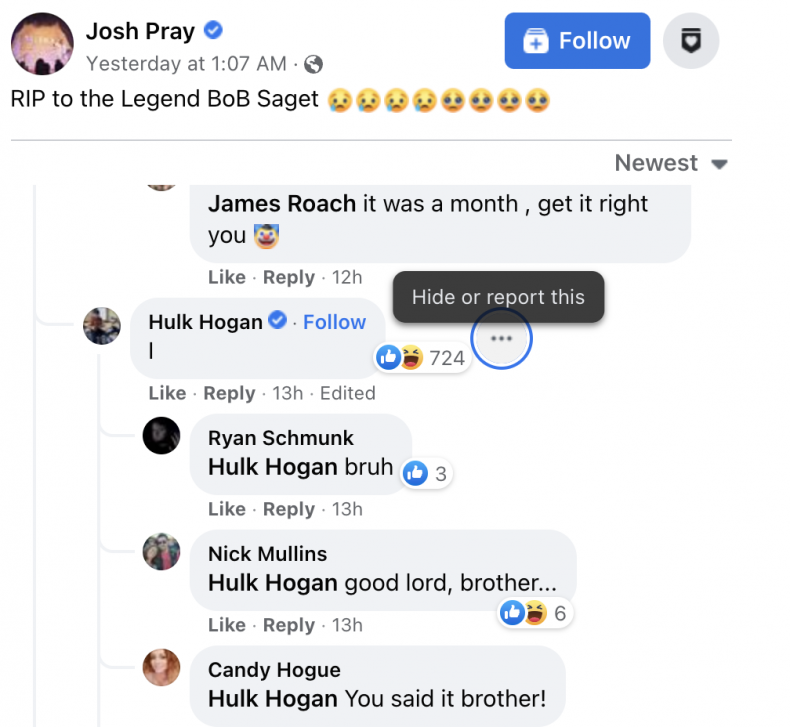 Newsweek has contacted a representative for Hogan for comment.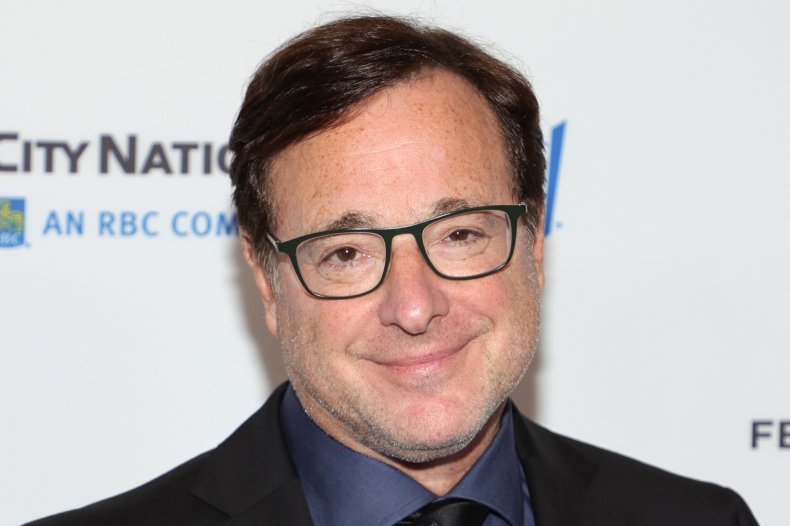 Following the death of Golden Girls star and comedy icon Betty White, similar rumors linking the vaccine to her passing began circulating, only to be dismissed by her agent.
"My understanding is it was natural causes. She died in her sleep, in her own bed. It's as simple as that," Jeff Witjas, her agent and longtime close friend, told ABC News.
"Betty didn't have illnesses. She didn't have anything. People are putting it out there that she had the booster on December 28 and that she had effects. She never had a booster. They're politicizing her death and they shouldn't do that because she wasn't that type of person in life," Witjas said.
Speaking to People, Witjas said: "Betty died peacefully in her sleep at her home. People are saying her death was related to getting a booster shot three days earlier but that is not true. She died of natural causes. Her death should not be politicized—that is not the life she lived."