Betty White's Death 'Should Not Be Politicized,' Her Agent Says
Betty White's agent has said that the beloved actress died in her sleep and dismissed claims that she died due to complications from the COVID-19 vaccine.
The comedy icon passed away last week at the age of 99, prompting widespread mourning from the entertainment world and beyond.
Following her death, rumors began to spread that The Golden Girls star died after she received her coronavirus booster shot.
"My understanding is it was natural causes. She died in her sleep, in her own bed. It's as simple as that," Jeff Witjas, her agent and longtime close friend, told ABC News.
The booster shot rumors seemed to originate from a fake quote about the vaccine attributed to White that began to circulate after she passed.
"'Eat healthy and get all your vaccines. I just got boosted today.'—Betty White, Dec. 28th, 2021." The post shared to Facebook and Twitter read, according to The Associated Press.
The quote has been proven false and the AP reports that it was shared by social media users in an effort to link White's death with the vaccine.
"Betty never said this," Witjas said in an email to the AP.
Witjas condemned those who created the fake quote and stressed that the actress' death should not be politicized over the COVID-19 vaccine.
"Betty didn't have illnesses. She didn't have anything. People are putting it out there that she had the booster on December 28 and that she had effects. She never had a booster," he said to ABC.
"They're politicizing her death and they shouldn't do that because she wasn't that type of person in life," Witjas said.
Speaking to People, Witjas said: "Betty died peacefully in her sleep at her home. People are saying her death was related to getting a booster shot three days earlier but that is not true. She died of natural causes. Her death should not be politicized—that is not the life she lived."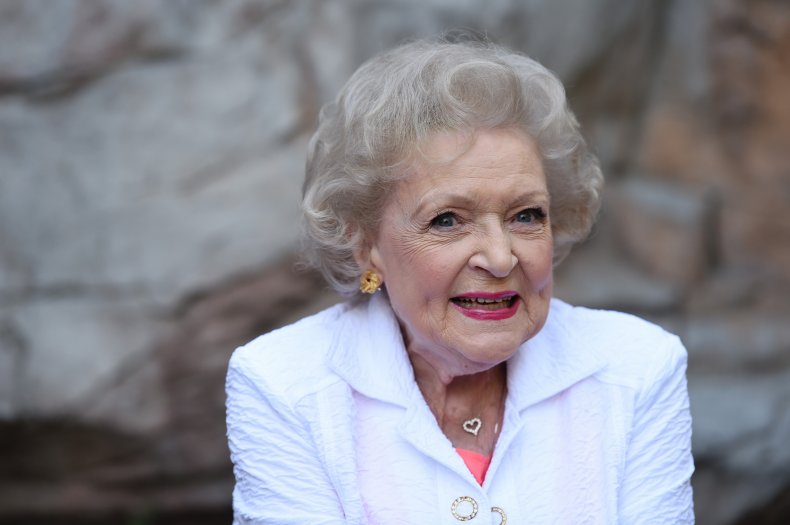 White died less than three weeks before her 100th birthday, on January 17. Her cause of death has not yet been confirmed.
Following White's death, President Joe Biden shared a touching tribute to the "cultural icon."
"Betty White brought a smile to the lips of generations of Americans," Biden said in a tweet on Friday. "She's a cultural icon who will be sorely missed. Jill and I are thinking of her family and all those who loved her this New Year's Eve."