President Joe Biden praised actress Betty White Friday afternoon, following the news that she died at the age of 99.
"Betty White brought a smile to the lips of generations of Americans," Biden said in a tweet on Friday.
"She's a cultural icon who will be sorely missed. Jill and I are thinking of her family and all those who loved her this New Year's Eve," the president added.
Asked by a reporter about White's death on Friday, Biden said: "That's a shame. She was a lovely lady. Always was."
"Who didn't love Betty White?" First Lady Jill Biden said. "We're so sad about her death."
"Ninety-nine years old," Biden added. "As my mother would say, God loved her. Incredible."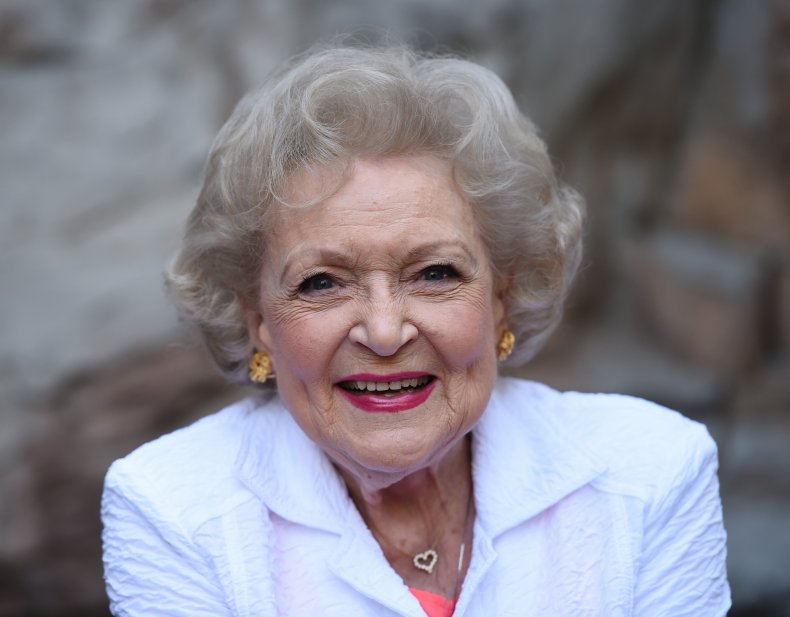 Biden was one of many prominent figures to issue a condolence in the wake of White's death.
"Today, we lost a beloved TV icon. Betty White was a pioneering actress, who blessed generations of Americans with her talent and humor for 8 decades," House Speaker Nancy Pelosi wrote on Twitter.
"May it be a comfort to her loved ones and many admirers that so many mourn with them during this sad time," she added.
Actors and other stars including LeVar Burton, George Takei and Ellen DeGeneres were among those who wrote tributes for White on Friday.
"RIP Betty White! Man did I think you would live forever. You blew a huge hole in this world that will inspire generations. Rest in glorious peace....you've earned your wings," actress Viola Davis wrote.
The U.S. Army also praised White after her death.
"We are saddened by the passing of Betty White. Not only was she an amazing actress, she also served during WWII as a member of the American Women's Voluntary Services," the Army tweeted.
"A true legend on and off the screen," it added.
White, known for her roles in The Golden Girls, The Mary Tyler Moore Show, died just weeks before her 100th birthday.
"Even though Betty was about to be 100, I thought she would live forever," White's agent and friend Jeff Witjas told People in a statement on Friday.
"I will miss her terribly and so will the animal world that she loved so much."
White was a strong advocate for animals and raised funds for various animal organizations throughout her life.
In 2013, the "Guinness World Records" announced White would appear in the 2014 edition of its record book with the distinction of having the longest TV career for a female entertainer. She first appeared on television in 1939.