According to the Gun Violence Archive (GVA), which compiled data from cities across the country showing hundreds of injuries and deaths over a 72-hour period, the Fourth of July weekend was the most violent weekend in the United States so far this year.
Roughly 233 people were killed in the U.S. and hundreds more injured — from 5 p.m. Friday through Monday, according to the GVA data. The organization reported numbers exceeding 600 injuries as of Tuesday morning and is still finalizing numbers collected from police, media and government sources in real time.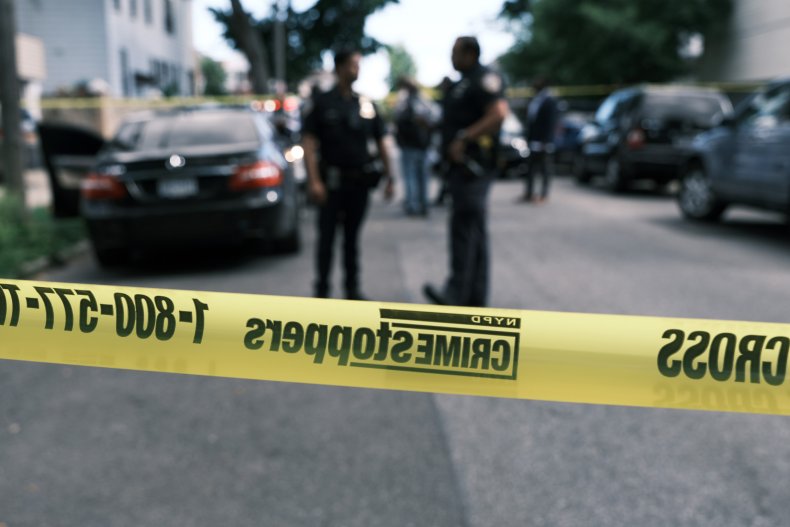 The U.S. saw historic spikes in gun violence in all its major cities in 2020, and the trend has continued into 2021 to make this year even more deadly. Chicago, New York City, and the Washington D.C. area reported the highest number of injuries and deaths over the holiday weekend.
Twenty-six people were reported injured in 21 shootings from Friday to Monday in New York City, a slight decrease from the same period last year when 30 people were shot in 25 incidents, police said. In Chicago, which had the most shootings again this year, about 100 people were shot and 18 killed as a result of gun violence.
Two Chicago police officers were shot and injured when someone fired into a crowd of thousands they were trying to disperse. The officers sustained non-life-threatening injuries, the Chicago Police said.
Officers also confiscated 6,100 guns, a 26 percent increase from the same period last year, Chicago Police Superintendent David O. Brown said on Twitter.
By comparison, almost 90 people were shot in Chicago on Independence Day weekend last year, with 17 deaths.
The numbers are down from 2020, a year when the social stressors of the pandemic culminated in more than 300 fatalities and 751 injuries within the same period. Last year, during the height of the pandemic, cities across the country were facing upticks in violent crime while simultaneously dealing with demands for police reform in the wake of George Floyd's murder, situations that are still ongoing.
There were incidents of mass shootings over the holiday weekend, according to police. In Fort Worth, Texas, eight people were injured in a dispute after a car crash on Sunday, with most of the injuries occurring to bystanders. A female minor was also injured by a vehicle, authorities said in a statement.
Four minors were also shot in Norfolk, Va., including a 6-year-old girl whose injuries were initially reported as life-threatening, but she has since been upgraded to stable condition. The other victims in the incident were a 14-year-old boy, a 16-year-old girl, and a 16-year-old boy.
Police in Norfolk arrested a 15-year-old suspect on July 3 in connection with the shooting.
"As a result of their investigation, Detectives have charged a 15-year-old boy with the following: malicious wounding, attempted malicious wounding, shooting into an occupied building, possession of a firearm by a juvenile, and two counts of use of a firearm," Norfolk Police said in a statement.
Another mass shooting came during a block party in Toledo, Ohio, where a 17-year-old boy was killed and 12 more were injured in a massive brawl, which started on July 4 and continued into the early morning hours of July 5. Two people injured in the incident, a 51-year-old man and a 19-year-old, remain in critical condition.
"We should be angry," Toledo Police Chief George Kral said during a press conference. "We need to come together as a community. We've seen violence like this in this country all year long, and now it's hit home."