Annual 'White Trash Bash' in Illinois Celebrated by 500 People Without Masks
An annual party dubbed the "White Trash Bash" was attended by around 500 people without masks in Illinois, despite authorities warning that coronavirus numbers in the area are on the rise.
Around 200 boats filled with people gathered on the Illinois River in East Peoria for the 10th annual White Trash Bash on Saturday, WMBD reported.
According to the station, none of the 500 or so attendees at the party were seen wearing masks or practicing social distancing to limit the spread of coronavirus.
Illinois's mask mandate requires everyone over the age of 2 to wear a mask or face covering in a public place when unable to maintain a safe distance from others, unless they are medically exempt.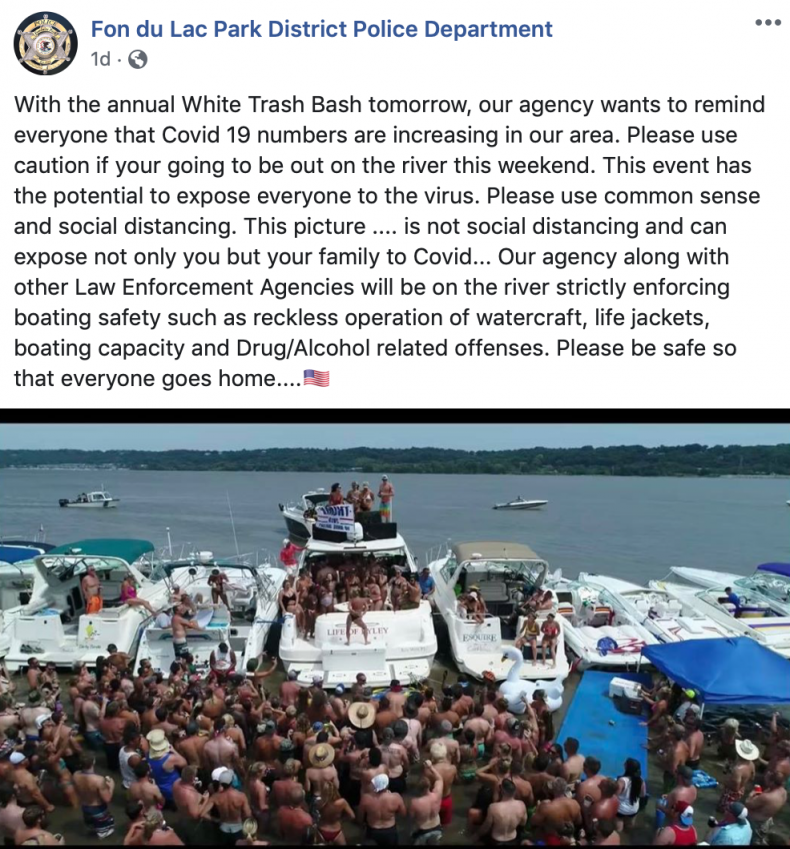 The Fon Du Lac Park Police Department urged partygoers ahead of the bash to be cautious as COVID-19 cases in the area were on the rise.
"With the annual White Trash Bash tomorrow, our agency wants to remind everyone that Covid 19 numbers are increasing in our area," the department wrote on Facebook. "Please use caution if your [sic] going to be out on the river this weekend. This event has the potential to expose everyone to the virus. Please use common sense and social distancing."
Alongside a picture apparently taken at a previous White Trash Bash, the department added: "This picture .... is not social distancing and can expose not only you but your family to Covid... Our agency along with other Law Enforcement Agencies will be on the river strictly enforcing boating safety such as reckless operation of watercraft, life jackets, boating capacity and Drug/Alcohol related offenses. Please be safe so that everyone goes home...."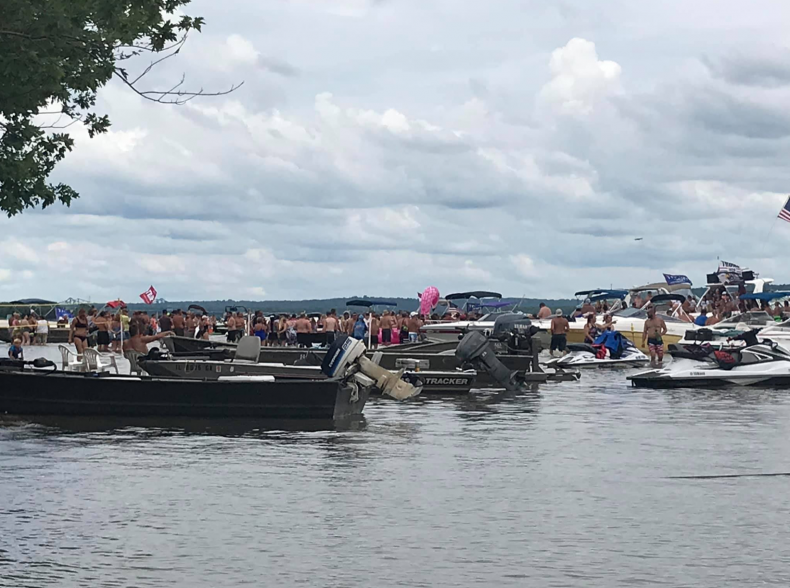 Mike Johnson, the director of the Fon Du Lac Park District, told WMBD that authorities started monitoring the event about five years ago because of fights breaking out. He added that a crowd of up to 1,000 was expected.
"It's the perfect element for a problem, you've got beautiful weather, a lot of alcohol and anywhere from 600-1000 people," he said.
But while there was concern about the spread of the coronavirus, Johnson added that there isn't much law enforcement can do about it.
"We do the best we can with the man power we have and we try to have people voluntarily social distance, but at the end of the day, the goal is to get through this event and get everyone home safe," Johnson said.
Daniel Murphy, who attended the bash for the first time, told WMBD that he and his friends weren't concerned at all about catching the virus while partying. "I'm just ready to tear it down," Murphy told WMBD ahead of the party.
But despite the lack of social distancing and masks at Saturday's bash, the police department took to Facebook afterwards to thank partygoers for behaving responsibly.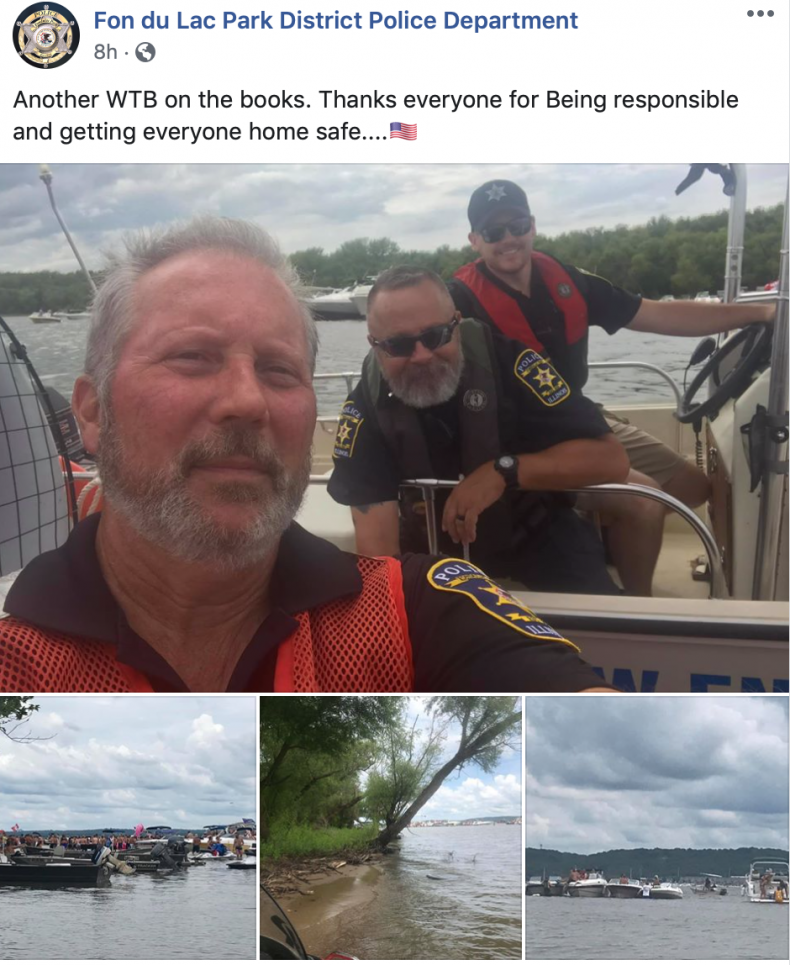 "Another WTB on the books. Thanks everyone for Being responsible and getting everyone home safe....," the police department wrote alongside pictures of the party and a selfie of Johnson and other officers who patrolled the event.
One commenter replied: "I guess we'll know within 2 weeks of [sic] how safe it was, all stay safe and well."
Johnson has been contacted for additional comment.
Illinois has more than 180,000 confirmed cases of COVID-19 and more than 7,500 deaths, according to the latest figures from the Illinois Department of Public Health.
Update 8/3/20: This article has been updated to include screenshots of the Fon du Lac Park District Police Department's Facebook posts.