Hundreds of Migrant Asylum Seekers Dehumanized, Sexually Abused by Border Officials: Report
Human Rights Watch attained reports totaling over 160 cases of misconduct and abuse toward asylum applicants at the hands of officers employed by the Department of Homeland Security (DHS), primarily those associated with Border Patrol and Customs and Border Protection (CBP).
The information was attained after the nonprofit organization filed a Freedom of Information Act (FOIA) request that was received on September 24 and published on the advocacy group's website today.
Some of the incidents outlined in the report included a Border Patrol agent punching a woman in the lower pelvis that left bruises, an officer forcing a woman to undress and inappropriately touch him, and an agent making a woman give him oral sex in exchange for her release from custody.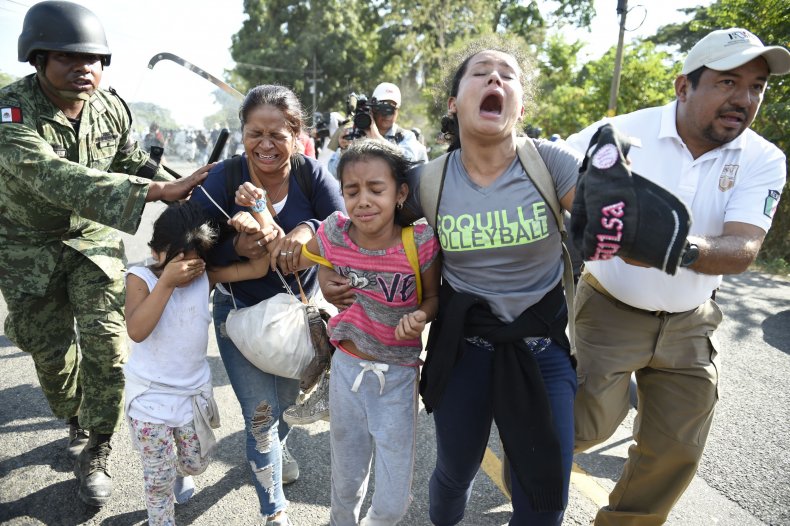 "The FOIA documents paint a picture of DHS as an agency that appears to have normalized shocking abuses at the U.S. border," Human Rights Watch wrote. "The U.S. should take urgent and sustained action to stop such abuses by transforming migrant border reception and DHS accountability practices, including ensuring redress for migrants and asylum seekers who have been harmed."
In addition to these physical abusees, the report included mention of 27 "possible CBP and ICE [U.S. Immigration and Customs Enforcement] due process violations" between 2017 and 2018. For example, one woman told agents she was afraid to return home, a requisite for opening an asylum case, yet officers wrote that she had not expressed so.
These incidents served as evidence that CBP, the nation's largest federal law enforcement agency, has acted with transparency, oversight, and accountability deficits for years, Human Rights Watch wrote.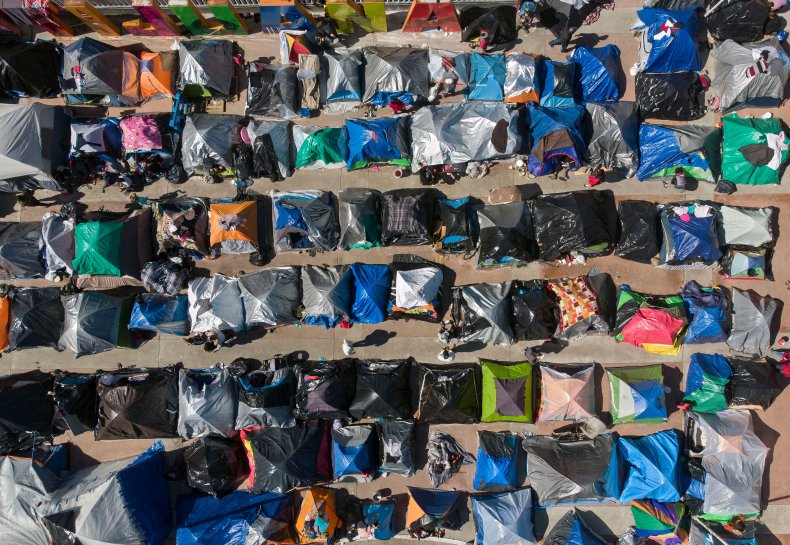 In 2019, a survey issued by the DHS Office of Inspector General reported that 47 percent of CBP employees felt that officials at all levels were not held accountable for their conduct. The year prior, an affidavit revealed that CBP's former deputy assistant commissioner for internal affairs, James Wong, described the agency's leadership as "reluctant to hold agents and others within the agency accountable for their actions, including if they were involved in criminal activity."
The findings of Human Rights Watch come in wake of a consistent rise in the number of migrants encountered at America's southwest land border over the course of the Biden Presidency. August data reported nearly 209,000 people were met by CBP at the southern border. July reported almost 214,000. June totaled over 189,000, and May nearly 181,000, with the number having risen each month going back to April 2020.
Vice President Kamala Harris remains the administration's lead on the issue. Earlier this week, the administration announced it planned to reinstate former President Donald Trump's Remain in Mexico policy, known as "Migrant Protection Protocols," which instructs migrants to wait in Mexico as their asylum case is processed. Border activists have condemned the move.