Hungarian Prime Minister Viktor Orban Says Country Does Not Need Migrant 'Poison'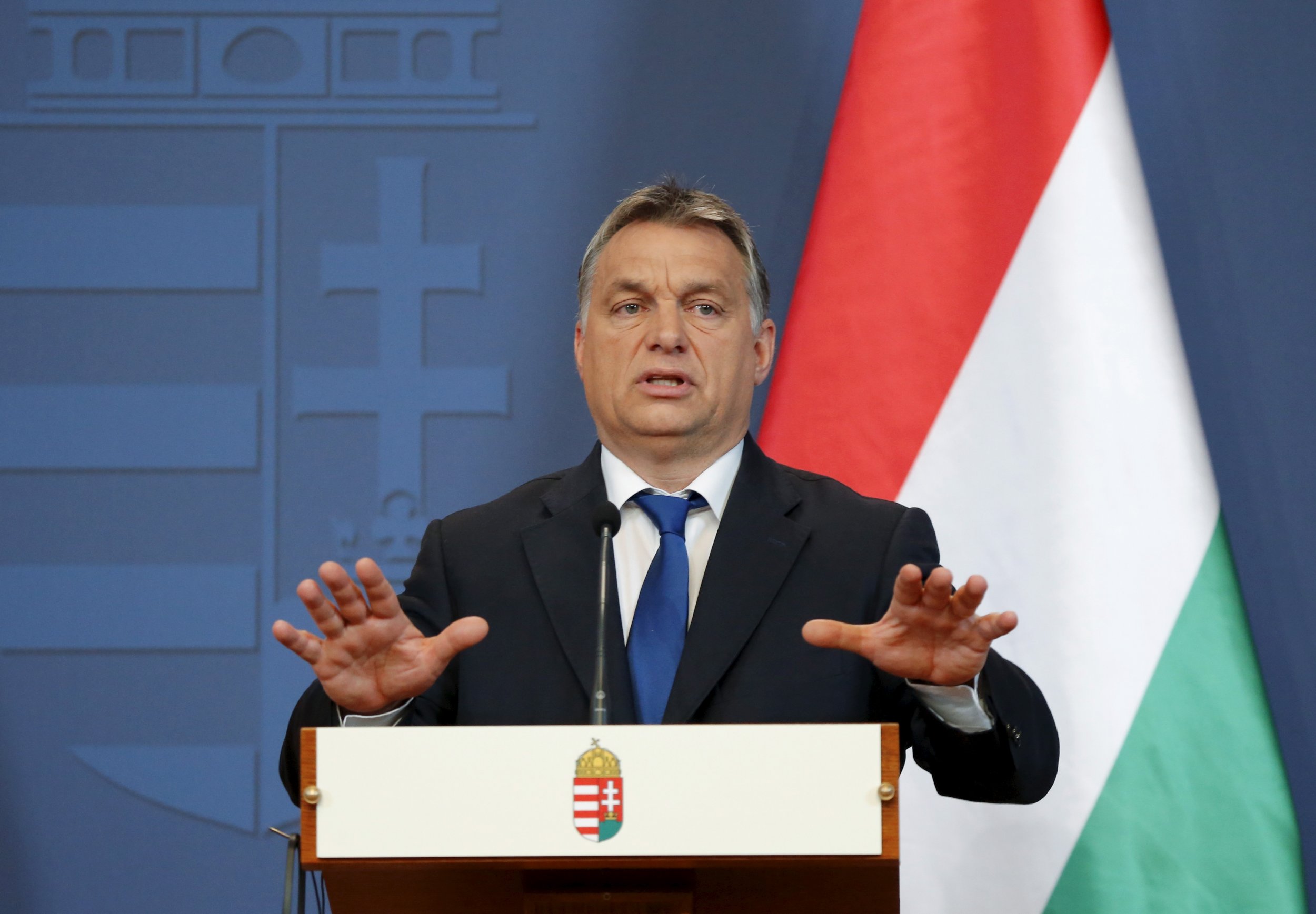 Hungarian Prime Minister Viktor Orban branded the arrival of asylum seekers in Europe as "a poison" on Tuesday, declaring that Hungary neither wanted or needed "a single migrant," The Guardian reported.
Orban is one of the biggest opponents to refugee resettlement among EU leaders, having made comments dismissive of migrants in the past and even fencing his country off from neighboring nations, to shut out refugees seeking to pass through Hungary into Austria and Germany.
He is currently facing heavy scrutiny from liberal and left-wing groups in his country for his praise of U.S. presidential hopeful Donald Trump.
"Hungary does not need a single migrant for the economy to work, or the population to sustain itself, or for the country to have a future," Orban told journalists in Budapest at a joint event with Austrian chancellor Christian Kern.
"This is why there is no need for a common European migration policy: whoever needs migrants can take them, but don't force them on us, we don't need them," Orban said, referring to the EU initiative to impose a migrant intake quota on all members, relative to the size of each economy. Hungary and a handful of its neighbors have been strongly against the initiative.
Following a string of attacks in France and Germany attributed to the Islamic State militant group (ISIS), conservative and far-right parties in Europe have speculated that greater migration will only bring more attacks.
Speaking after an attack on Tuesday in which ISIS assailants killed a Catholic priest in France's Normandy, Orban said he believed "every single migrant poses a public security and terror risk."
"For us migration is not a solution but a problem... not medicine but a poison, we don't need it and won't swallow it," he said.