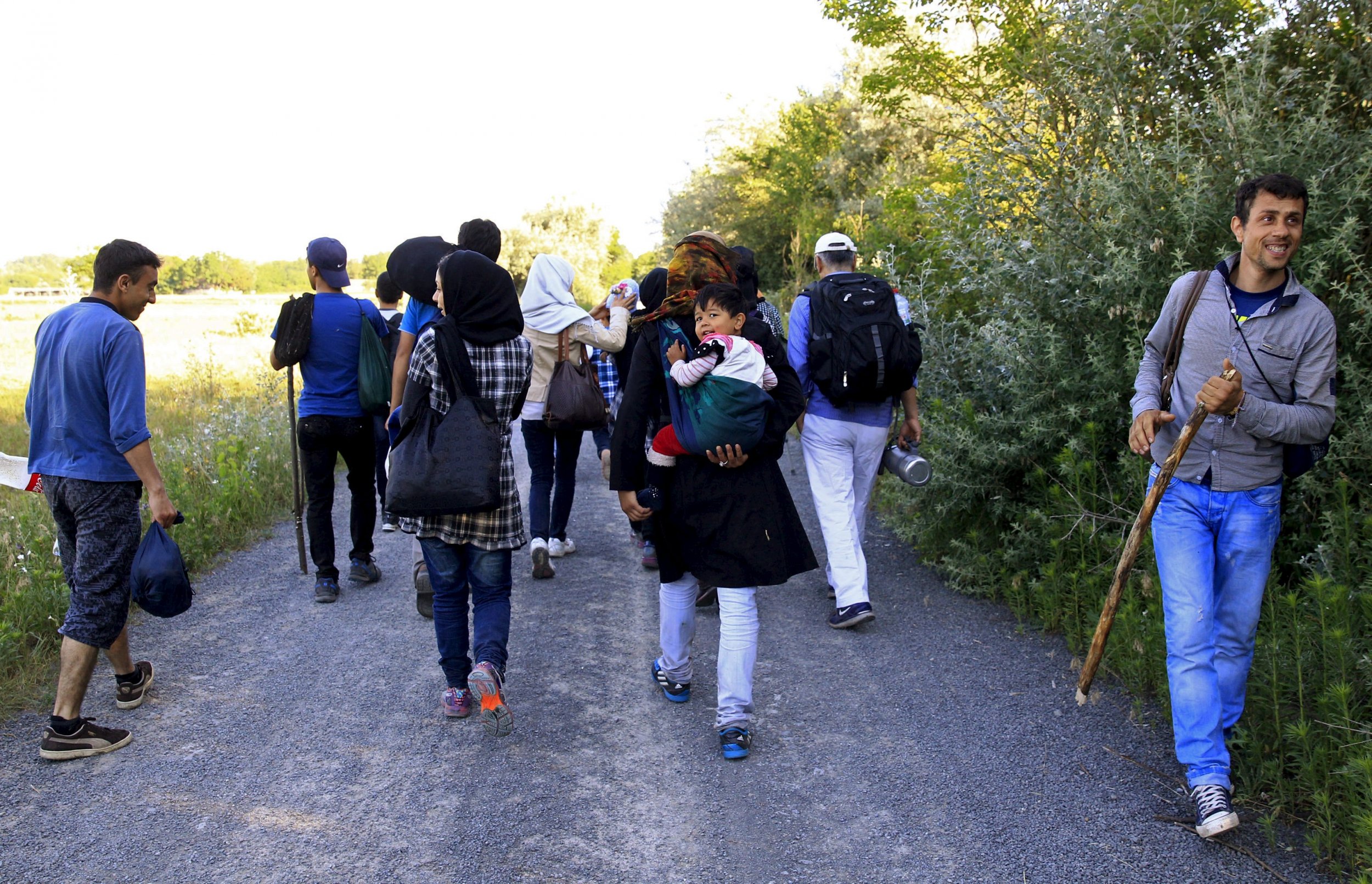 The United Nations said Friday that it is "deeply concerned" by the Hungarian government's plan to erect a fence along its border with Serbia to keep migrants out of the country.
Hungary announced a plan Wednesday to construct a 109-mile-long, 13-foot-high fence along the entire length of its southern border with Serbia in an attempt to stem the influx of migrants who arriving from the Middle East, Africa and Southern Europe.
"The EU's countries seek a solution [for the problem of migration]…but Hungary cannot afford to wait any longer," Hungarian Foreign Minister Peter Szijjarto told a news conference on Wednesday when announcing the plan. Hungary also ordered the closure of its border with Serbia and preparations for the fence should be completed by next Wednesday, Szijjarto said.
But Cécile Pouilly, spokeswoman for the U.N. High Commissioner for Human Rights, said Friday that the fence could force migrants to take riskier routes and transportation and puts them at greater risk of abuse by people traffickers and smugglers.
"If adopted, this measure may prevent asylum seekers, who may be in need of international protection, from accessing Hungarian territory," Pouilly said. "We have noted in the past the need for European governments to display leadership and compassion in their migration policies."
Many migrants enter Hungary, a country of 10 million people, after traveling through the Balkans from the Middle East and Africa en route to wealthier parts of Western Europe, Reuters reports. The Office of the United Nations High Commissioner for Refugees, UNHCR, recently said the Western Balkans, which includes countries like Serbia and Macedonia, is becoming an increasingly popular—and dangerous—route for migrants entering Europe. Although it does not involve crossing the Mediterranean Sea, a journey that has killed 1,850 people this year alone, it puts migrants at greater risk of exploitation and abuse, the U.N. said.
The Hungarian government says 54,000 migrants have already entered the country so far in 2015, compared to 43,000 last year. Migrants from Kosovo are the largest group of asylum seekers in Hungary, followed by people from Afghanistan and Syria, according to European Union statistics. Hungary and Germany received more than half of all asylum claims in the first three months of the year, according to the EU. Germany expects 450,000 people to seek asylum in the country this year, twice as many as last year.
Serbian Prime Minister Aleksandar Vucic said earlier this week he was "shocked" by plans to build a fence and said it was "not the solution" to Hungary's problems, the BBC reports.
"Building walls is not the solution. Serbia can't be responsible for the situation created by the migrants, we are just a transit country. Is Serbia responsible for the crisis in Syria?" said Vucic.
There are now more forcibly displaced people worldwide, which includes refugees, asylum seekers and internally displaced people, than at any time in the U.N.'s 65-year history, the UNHCR said this week. One in every 122 humans is displaced, according to a report released by the organization on Thursday. The report also found that the number of displaced people living in Europe increased by 50 percent in 2014.
"We reiterate our concerns at the anti-migrant xenophobic rhetoric that is being disseminated by the Hungarian government, most recently through an anti-migration billboard campaign," said Pouilly, adding that one of the posters reads: "If you come to Hungary, you cannot take away Hungarians' jobs."
Last month, the right-wing Hungarian government released a "national consultation" questionnaire to 8 million people over the age of 18 that contained questions UNHCR says sought to make links between migration and terrorism and intentionally tried to confuse refugees and asylum seekers, escaping war and persecution, with economic migrants looking for work. One question asked if people who enter Hungary irregularly should be immediately sent back to their home countries, UNHCR said.