Hunter Biden Says Laptop Probe 'Absolutely a Red Herring'
Hunter Biden called the probe into a laptop allegedly owned by him a "red herring" on Jimmy Kimmel Live on Thursday night as he was grilled about details of his personal life revealed in his new memoir.
Speaking to the comedian, President Joe Biden's 51-year-old son said the probe into data on the laptop was "absolutely a red herring" and sought to discredit the investigation by tying it to Rudy Giuliani, former President Donald Trump's lawyer.
Hunter Biden has faced questions over his past work for the Ukrainian energy company Burisma after leaked emails from the laptop purportedly belonging to him revealed fresh details of his dealings with the firm.
The president's son is also under a tax investigation by the FBI and IRS probing his foreign business dealings, particularly those in China.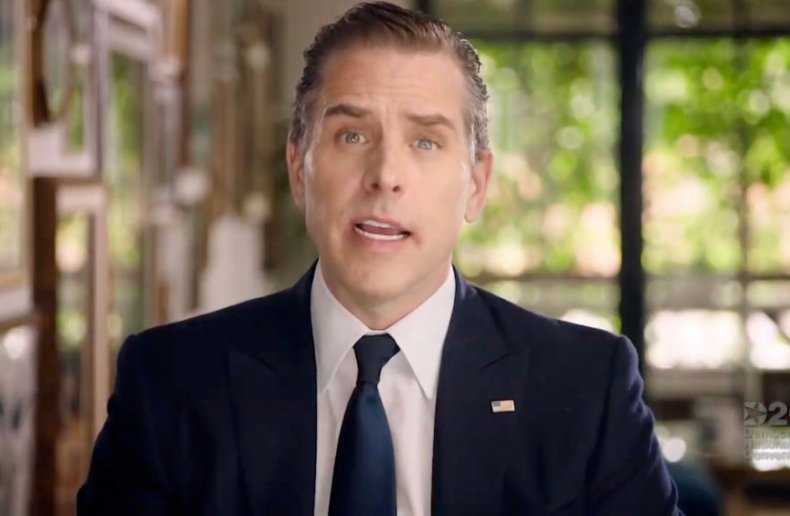 Asked whether the laptop seized by the FBI in 2019 was his laptop, Biden said: "I really don't know. And the fact of the matter is it's a red herring. It is absolutely a red herring. I'm absolutely I think within my rights to question anything that comes from the desk of Rudy Giuliani."
Pressed on his dealings in Ukraine, he said he failed to see how his father's political opponents would use his Burisma appointment against him, and said he "wouldn't do it again for that reason."
When the New York Post first reported details from the laptop allegedly belonging to Joe Biden late last year, there were attempts to dismiss the story as a Russian disinformation effort.
A declassified report released by the Office of the Director of National Intelligence in March found that "Russian state media" and online operatives had published "disparaging content about President Biden, his family, and the Democratic Party."
But, it made no mention of the laptop seized by the FBI and in no way suggested that the Kremlin had any involvement in details from the device leaking to the media.
The Mail Online obtained hundreds of thousands of texts and emails from the laptop, and revealed on Thursday that experts had anaylzed data from the device and found its contents to be authentic.
Speaking to CBS This Morning last week, Biden again claimed that he didn't know whether the laptop was his own, and said he did not remember leaving the device at a Delaware computer repair store.
"Whether or not somebody has my laptop, whether or not it was hacked, whether or not it exists, the laptop, at all, I truly don't know," the president's son said. He then indicated that his crack addiction meant he had not been "keeping tabs" on his possessions very well.