Hurricane Harvey: People Trapped In Rising Floodwater In Texas Turn To Facebook For Help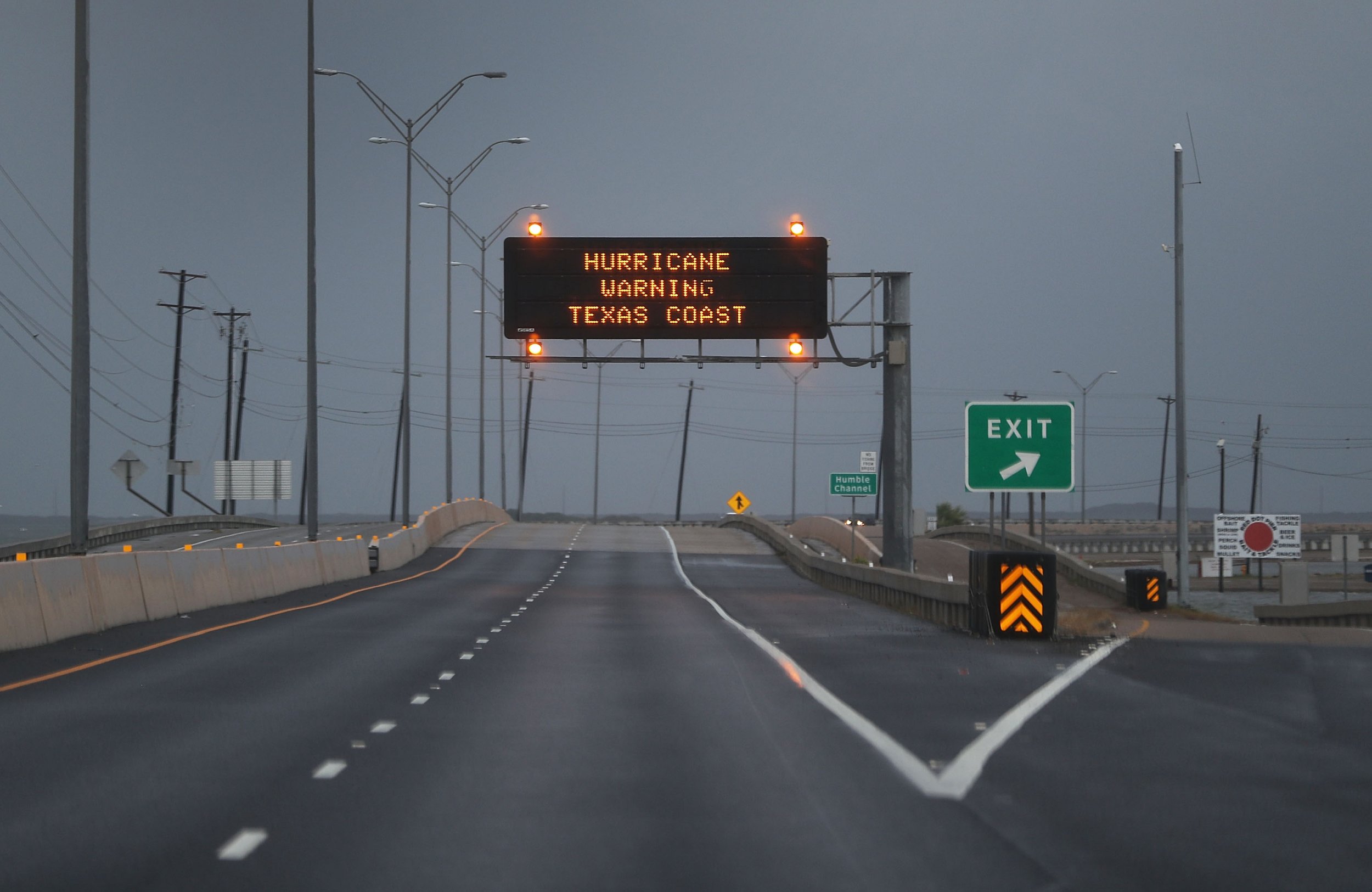 People trapped inside their homes or left stranded by catastrophic flooding in Texas caused by Hurricane Harvey have turned to social media to plea for help.
One Facebook group set up to connect residents battling the severe weather received numerous cries for help from among the 70,000 people who joined the group.
"Anyone in the area that can help... 4 adults 4 kids stuck in the attic… no tools to break/cut into the roof," user Carolyn Withrow Hutchins wrote on the group "Hurricane Harvey 2017 - Together We Will Make It; TOGETHER WE WILL REBUILD.
Another woman, ‪Kelly Wysong wrote: " Anyone able to help, please help this family! They have a newborn who is less than a week old and are flooded in their home in need of a boat rescue.," also providing an address for anyone able to help the family.
A number of people had reported barricading themselves into their attics, despite authorities warning people not to do so unless they were armed with the proper tools to be able to break through their roofs.
Authorities in Texas encouraged the state's 2 million residents not to venture out into the floods but remain indoors, with emergency services suggesting people climb onto their roofs if necessary to escape the flooding, Reuters reported.
Dennis Feltgen, a spokesman for the National Hurricane Center, told The New York Times on Sunday: "Everything that we had hoped wouldn't happen but was forecasted is happening.
"We have a catastrophic, life-threatening flood event taking place over southeastern Texas, including the Houston metropolitan area. It's bad now and it's getting worse," he added.
At least five people have been reported dead in the aftermath of the hurricane and ensuing heavy flooding, with the emergency services rescuing more than 1,000 people overnight who were trapped in high flood waters.
The National Weather Service tweeted: "This event is unprecedented & all impacts are unknown & beyond anything experienced. Follow orders from officials to ensure safety. ‪#Harvey."