Hurricane Irma Latest Death Toll: Florida Prepares for Storm That Claimed Lives Across the Caribbean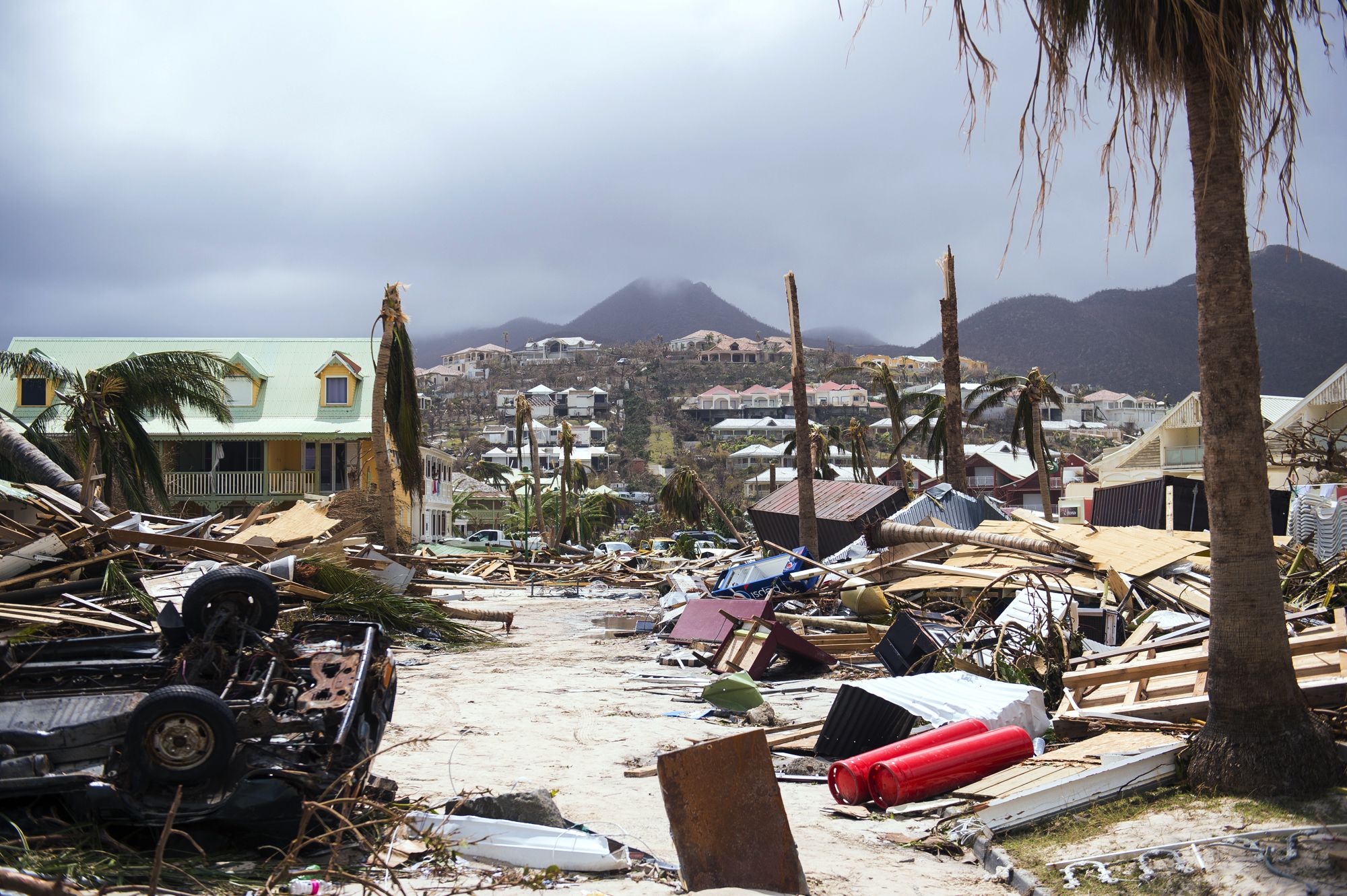 As Floridians Saturday await the full arrival of Hurricane Irma—a massive, powerful storm—it has already left a path of destruction along its path through the Caribbean. Unfortunately, the devastation has killed at least 20 and that figure is likely to grow.
Outer bands of the storm had already begun to reach Florida Saturday morning and officials' warnings were harsh and unflinching. Florida Gov. Rick Scott said the storm's effects had begun and that some 25,000 were already without power in the state. Scott urged those in evacuation zones to do all they could to escape.
"This is a deadly storm and our state has never seen anything like it," Scott said, before warning folks about the increased risk of a massive storm surge. "Six to 12 feet, this will cover your house. If you've ever watched how a storm surge works, it flows in fast, very fast, then it flows out. You will not survive."
Many have already died as Irma made its way through the Caribbean. Friday night the storm tore through Cuba. It's difficult to know exactly how many have died in the storm as it is ongoing, but most put the figure in the low 20s. The New York Times reported the hurricane had killed at least 20 through Friday night. Other reports suggested up to two-dozen people had died. At least four of those deaths were on the island of St. Martin, four on the U.S. Virgin Islands, one on the island of Anguila and one in Barbuda, where a 2-year-old was killed as a family tried to escape their home, reported the Miami Herald.
The latest advisory from the National Hurricane Center warned folks in Florida that Irma had been downgraded to a category 3 with winds of 125 miles per hour, but was forecast to restrengthen as it approached the state. And while the storm surge certainly posed a danger to many, the National Hurricane Center also urged the entire state to prepare for dangerous weather, noting "Irma is expected to make landfall in Florida as an extremely dangerous major hurricane bringing life-threatening wind impacts to much of the state regardless of the exact track of the center."