Hurricane Maria Update: Puerto Rico Prepares for Its Worst Hurricane in Modern History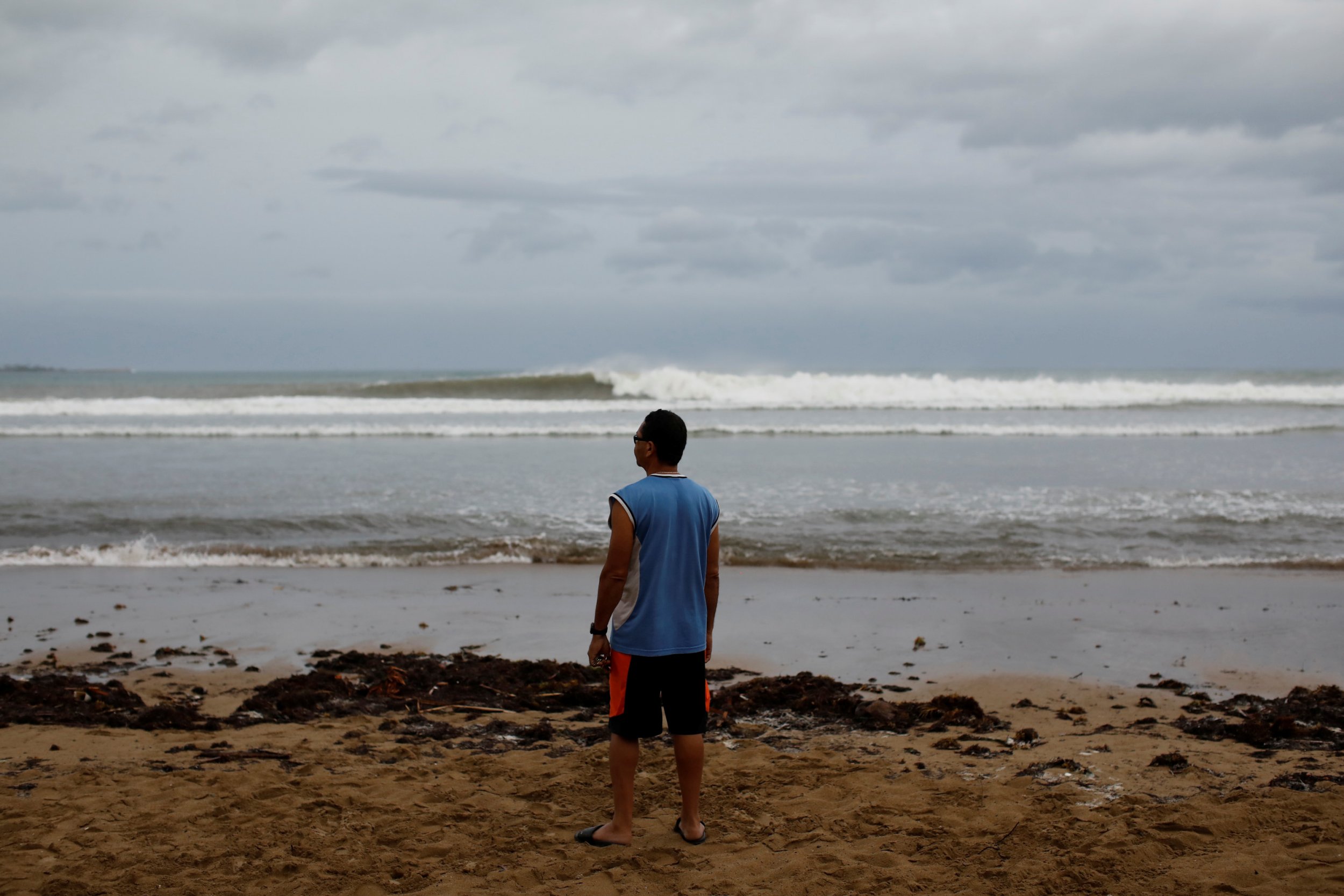 Puerto Rico was spared the worst of Hurricane Irma, which grazed the island and caused huge power blackouts but did not ravage the U.S. territory in the same way it did other islands.
That will not be the case with Hurricane Maria, according to forecasters. The category 5 storm is barrelling towards Puerto Rico with winds of 165 mph and life-threatening storm surges. Maria is expected to hit Puerto Rico early Wednesday.
Officials are urging people living in homes not built to withstand the conditions to evacuate immediately, while U.S. President Donald Trump told the island's residents that "our hearts are with you" and the federal government would assist with the recovery.
Where is Maria now and how strong is she?
At 1:00 a.m. Eastern time, Maria began battering St. Croix, the southernmost and largest island of the U.S. Virgin Islands. The storm brought winds of 90 mph to the 50,000-population island, according to the National Hurricane Center (NHC).
Maria had moved 20 miles west of St. Croix by 2:00 a.m. and was moving towards Puerto Rico's capital San Juan. The hurricane is forecast to be the strongest storm ever to hit Puerto Rico; Maria is expected to bring between 12-18 inches of rainfall—and 25 inches in isolated pockets—to Puerto Rico, along with storm surges of up to nine feet.
Where is Maria going next?
Maria is moving along a similar path to its predecessor Irma, carving a destructive track through the Caribbean. After reaching Puerto Rico on Wednesday morning, the storm is forecast to skirt past the Dominican Republic on Thursday before passing the Turks and Caicos Islands on Friday.
Hurricane warnings are in place for the U.S. Virgin Islands, British Virgin Islands, Puerto Rico and the two smaller islands of Culebra and Vieques and parts of the Dominican Republic.
What is being done in Puerto Rico?
Puerto Rico Governor Ricardo Rosselló has said that around 500 storm shelters are available across the island and called upon residents late on Tuesday to evacuate before conditions worsened. "People need to move fast," Rosselló told CNN, noting that once winds exceeded 50 mph, rescue workers would be ordered off the streets to seek shelter themselves.
Rosselló tweeted that as of 2:30 a.m. local time, around 10,000 people and almost 200 pets had sought refuge in official shelters.
The government in Puerto Rico has been stark in its warnings regarding the likely impact of Maria. Governor Rosselló has warned that anyone living in a flood zone or a wooden house is in danger, while the island's public safety commissioner, Héctor Pesquera, issued a blunt notice to residents of endangered areas. "You have to evacuate—otherwise you are going to die. I do not know how to make this any clearer," he said, according to NBC's Spanish-language network Telemundo.
How is the U.S. government helping?
The White House approved an emergency declaration in Puerto Rico on Monday and ordered federal agencies to assist with responding to the impact of Maria. Trump tweeted his support to the people of Puerto Rico on Tuesday, which was welcomed by Governor Rosselló.
The Federal Emergency Management Agency has deployed emergency teams to the island who have inspected critical infrastructure and helped with boarding up buildings in preparation for the storm conditions.
How much damage has Maria done already?
Maria scythed through Dominica on Monday night and Tuesday morning, cutting power and communications and leaving the island isolated from the rest of the world.
Dominica's Prime Minister Roosevelt Skerrit posted in the early hours of Tuesday that the island had suffered "mind boggling" damage and that he expected deaths to be confirmed once emergency services had been able to start operating again.
Nothing has been heard from Prime Minister Skerrit since and it has not yet been possible to confirm reports of damage on the island. The West Indies and Caribbean News reported that "90 percent or more of the island's buildings have been destroyed" and cited unconfirmed reports that at least six people have died as a result of the storm.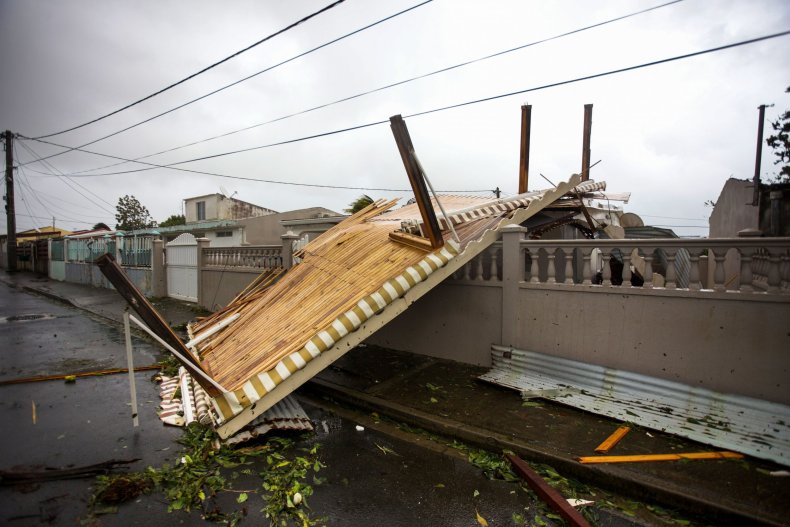 The first aerial footage of Dominica shows "significant damage" to the island, Ronald Jackson of the Caribbean Disaster Emergency Management Agency told the BBC.
One person was killed by a falling tree in the French territory of Guadeloupe, and Maria has left tens of thousands of households in Guadeloupe and Martinique without power.