Best Generator For Hurricane Season 2020: Deals From Home Depot, Lowe's and Costco
Hurricane season in Florida begins on June 1, so now is a great time to stock up on essential supplies. Certain hurricane supplies can be purchased tax-free until June 4, so Florida residents have until then to buy a generator (worth less than $750) without paying sales tax.
Costco, Home Depot and Lowe's are all selling generators, including permanent and portable, with some models on sale, too. So if you are looking to buy a generator in preparation for hurricane season, check out the deals below.
The best large portable generator
The Generac 5943 was named the best large portable generator by Generator Power Source. It has a Generac OHV engine that delivers a long life of reliable power, a low-oil shutdown that safeguards the engine from damage, 9,375 starting watts, and 7,500 running watts.
The Generac 5943 is selling at Home Depot for $999 or $84 per month with 12 months of financing.
The best small portable generator
Generator Power Source named the DuroMax XP4400E the best small portable generator. The generator has all copper winding Genset that doubles its life and it is powered by a Duromax 208CC OHV engine with a three-year warranty. Plus, all Duromax generators comply with emission standards.
The DuroMax XP4400E is selling at Home Depot for $449 or $75 per month with 6 months of financing.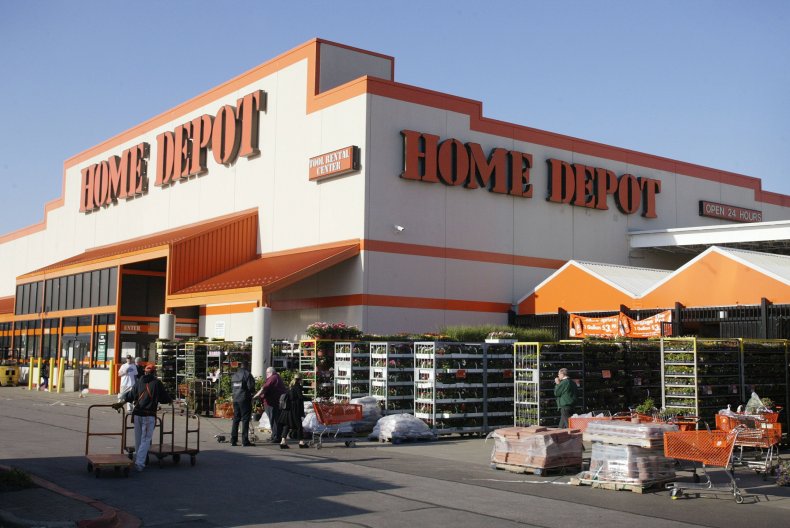 The best permanent generator
The Generac Guardian Series has a five-star rating with 1,664 reviews on the Lowe's website. The Generac Guardian Series WiFi enabled 22000-Watt (LP) / 19500-Watt (NG) standby generator with an automatic transfer switch is the industry's largest air-cooled generator available and starts automatically within seconds of sensing power loss.
The Generac generator is selling at Lowe's for around $5,000 though the price may vary by location.
Generator deals at Home Depot
The Sportsman 4,000/3,500-Watt Gasoline Powered Portable Generator with RV Outlet is selling for $249 at Home Depot, with $120 off as the online exclusive buy of the week. This generator is suitable for running portable TVs, radios, small stoves, grills, and other small appliances and has a 10-hour runtime.
Generator deals at Lowe's
The Cat RP6500 with CO DEFENSE EPA Compliant 8125-Watt Gasoline Portable Generator with Caterpillar Engine is selling at Lowe's for $749, down from $899.99, until June 4. This Cat generator can run for 12 hours on a single tank of gasoline with enough power to keep items like microwaves, refrigerators, box fans, phone chargers, and TVs running.
Generator deals at Costco
The Firman 2900W Running / 3200W Peak Gasoline Powered Inverter Generator is selling for $499 at Costco, with $140 off until June 26. The Firman generator comes with accessories like oil, funnel, owner's manual and, spark plug wrench, and has an average rating of 4.5 stars with more than 580 reviews.
For a full list of the hurricane supplies that can be purchased tax-free until June 4 in Florida, consult Newsweek's guide. Newsweek has affiliate partnerships. If you make a purchase using our links, we may earn a share of the sale.