Husband, Wife Use Kitchen Knife To Fight Off Bear in Home
A husband and wife used a kitchen knife to fight off a bear that broke into their Wisconsin home as their children slept.
Taylor County Sheriff's Office (TCSO) was alerted to the bear attack inside the home in Castle Road, near Medford, about 11 p.m. local time (midnight ET) on Friday.
According to CBS affiliate WSAW, the couple first noticed a bear was outside their home eating from the bird feeder before they opened a window and yelled for it to go away.
But the bear charged, broke through a window and entered the home.
During the fight, one of the couple grabbed a kitchen knife and stabbed the bear before the husband was able to get a firearm and shoot the bear dead while it was still inside the house.
Both the husband and wife sustained numerous injuries in the attack; they have been released following treatment.
Their children, who were asleep at the time of the bear attack, were not harmed and the couple successfully fought off the animal.
WSAW reported the bear was an adult female and might have had one cub that was later seen running off after the mother charged the house. Wisconsin Department of Natural Resources staff later took the bear away for testing.
Newsweek has contacted the TCSO and WDNR for comment.
Local wildlife officials have warned that the state's bear range "is expanding," which means residents can expect to see black bears in areas outside its traditional range.
It added the bear population is estimated to be more than 24,000 in Wisconsin, considerably higher than the 9,000 that were in the state in 1989.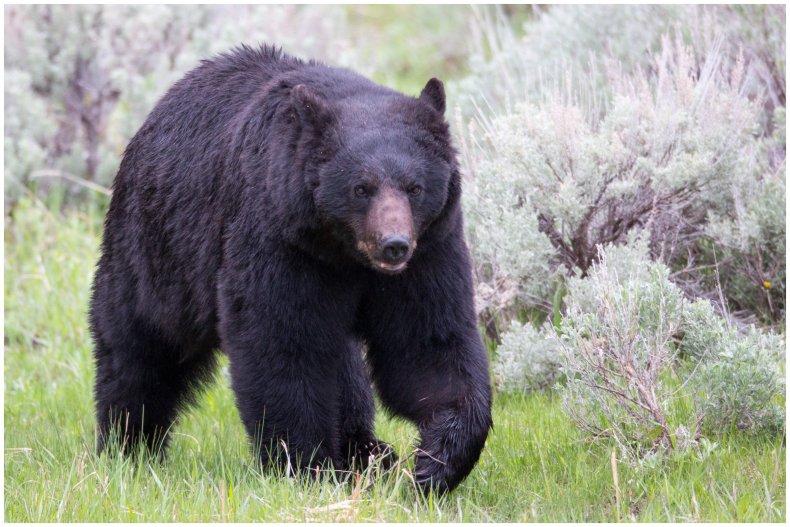 David MacFarland, a carnivore specialist for the Wisconsin Department of Natural Resources told Wisconsin Public Radio that there are several things that people can do several things if they come across a black bear, which includes:
Make sure the bear knows you are there by making noise and waving your arms, bears typically leave an area when they see a human is around
Make yourself appear larger than you actually are by holding a jacket or holding your arms above your head
Ensure the bear has an escape route
If you surprise a bear, back away slowly
Earlier this year, a New Jersey woman was attacked by a bear as she checked her mail.
Fortunately, after one of the three bears charged at the 34-year-old woman, a neighbor used a car horn to startle them.
The woman was then taken to a hospital where she was treated for injuries to her arm and back, although she was later released.