Husband, Wife Stabbed to Death While Biking Home 'Picked at Random'
A Florida man is believed to have killed a married couple after choosing them at random during a busy time for tourism.
Florida State Attorney R.J. Larizza released an update on the case on Tuesday, stating that suspect Jean Macean, 32, had made statements to investigators consistent with having chosen his victims at random, according to local NBC affiliate WESH. Macean allegedly killed Terry and Brenda Aultman of Daytona Beach, 48 and 55, respectively, while the couple was biking home from an event on March 6.
"We can't find any connection between our victims and the defendant," he said. "These two victims were picked at random, during one of the peak tourist events in Daytona Beach...It appears that for whatever reason the defendant just picked these two folks out, committed the homicides."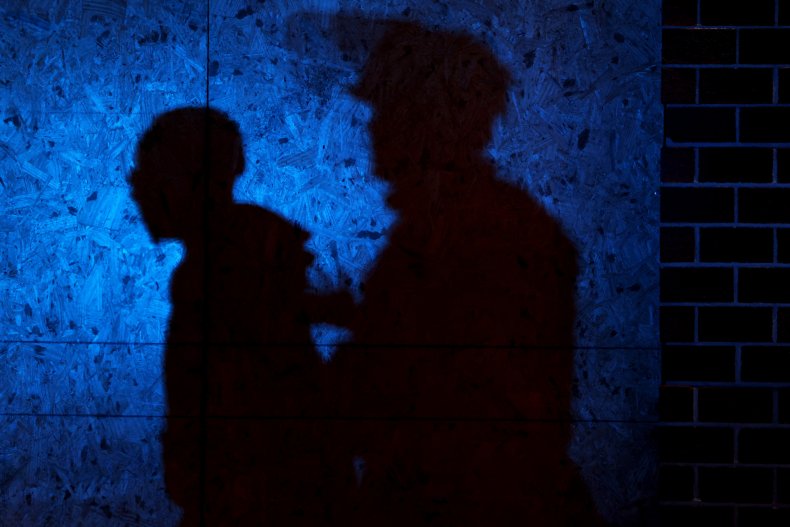 Larizza also confirmed that a grand jury had chosen to formally indict Macean, who now faces first-degree premeditated murder charges in Florida's Volusia County. Larizza did not, however, indicate whether or not he intends to pursue the death penalty in the case.
Neither the prosecution nor the defense teams in the case have made any public statements, though Macean's public defender has filed a not guilty plea on his behalf. He is set to be arraigned in court at the S. James Foxman Justice Center on April 5.
The bodies of Terry and Brenda Aultman were found slashed and stabbed by authorities following their deaths on March 6. Police soon after narrowed in on Macean as a person of interest, publicizing various photos and videos to help lead to an arrest. The tips generated eventually lead them to his home, an apartment complex in Orlando. Multiple knives were seized from his apartment, but it is unknown if they were the ones used in the killings.
"These were brutal, vicious, violent murders, multiple stab wounds to both individuals," Larizza said, according to the Daytona Beach News-Journal.
Police officials told WESH that Macean confessed to the killings after being taken into custody. So far, they believe that Macean did not know the Aultmans, nor did he have any kind of motive for the act.
The event that weekend in Daytona Beach, Bike Week, is believed to have brought Macean to the city. Larizza noted, however, that it is unclear if he traveled there with the intent of committing a murder.
Newsweek reached out to public defender Jessica Lyndsey Roberts for comment.
Daytona Beach is frequently listed among the most dangerous cities in Florida. Based on data from 2019, lifestyle publication Van Life Wanderer ranked the city as the third-most dangerous overall, with roughly 1,137 violent crimes per 100,000 residents and 13 murders for the year.
Last summer, all of Volusia County was placed under lockdown when a police officer was shot in the head by a suspect after attempting to conduct a vehicle search, leading to a manhunt.