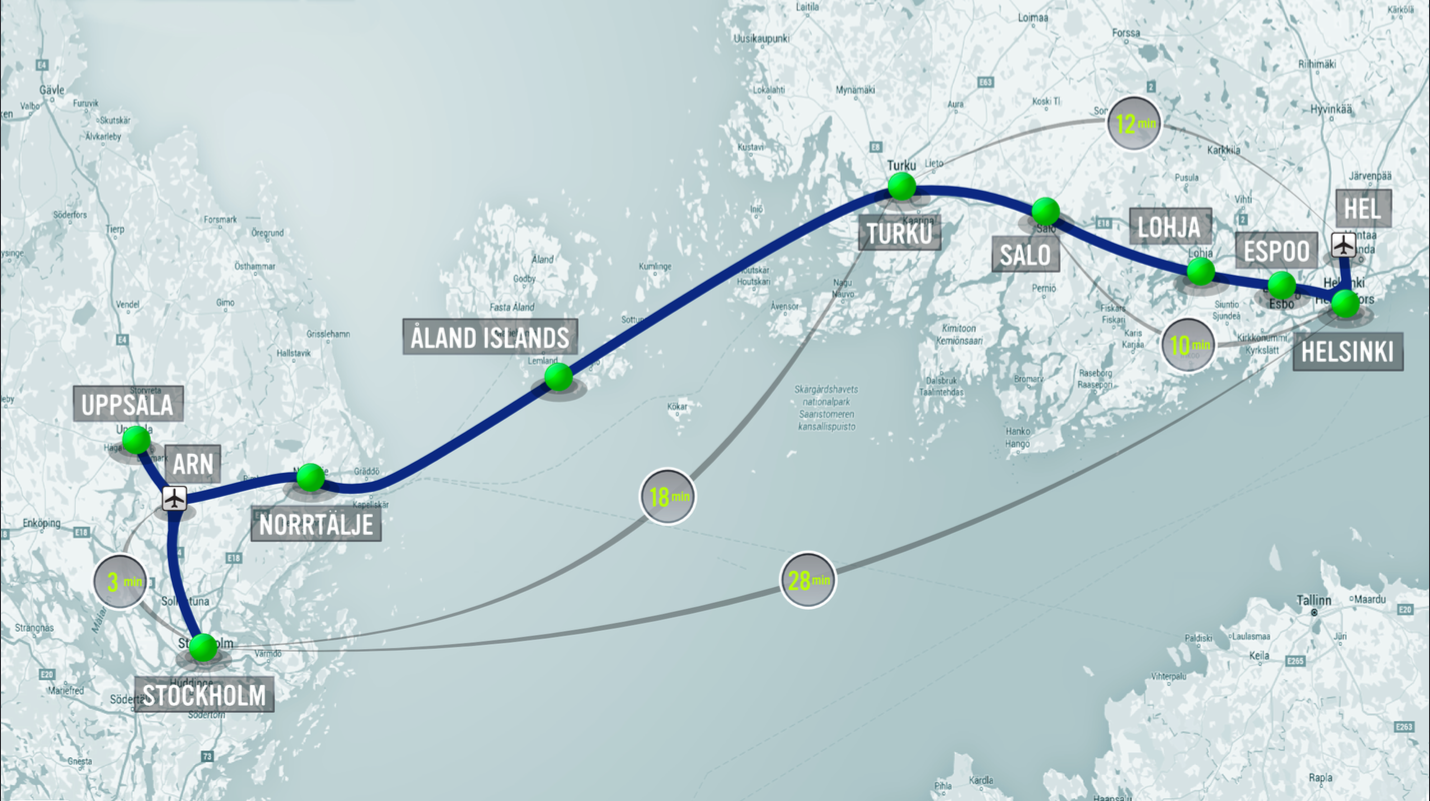 The 250-mile journey between Helsinki and Stockholm, which currently takes around 3.5 hours by plane, could be completed in less than 30 minutes using Hyperloop, developers of the transonic transport system have calculated.
The 760mph vacuum tube transportation—first envisioned by U.S. entrepreneur Elon Musk in 2013—has been widely touted as the future of mass transportation, with potential suitors ranging from French rail company SNCF to Russian President Vladimir Putin.
In a feasibility study for a Hyperloop One network connecting Finland and Sweden across the Aland Islands, multi-stakeholder consortium FS Links and global accounting firm KPMG found that the system would have substantial benefits over a high-speed rail network.
Despite projected costs of around €19 billion ($21bn, £16.2bn), the study suggests this would be significantly cheaper than a rail network, while also being faster and easier to build.
"Generally speaking, a Hyperloop system can be built at 50 per cent to 60 per cent of the cost of high-speed rail because Hyperloop technology requires less intensive civil engineering, its levitated vehicles produce fewer maintenance issues and its electric propulsion occupies far less of the track than high-speed rail," explains a blogpost by Hyperloop One outlining the study's findings.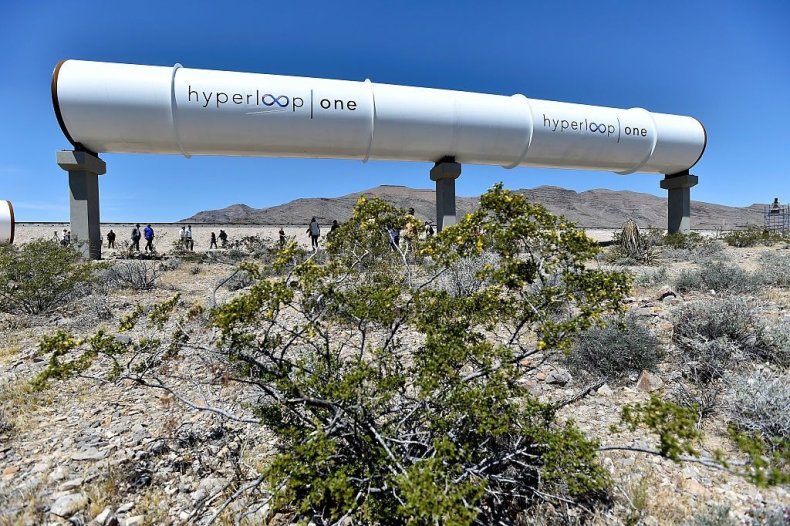 The study also suggested the transit system would increase property values along the route and create a "super-metro area" of 5 million people.
Hyperloop One is not the only company working on a Hyperloop system, with another California-based company also aiming to build a track in Europe within the next decade. Hyperloop Transportation Technologies (HTT) has submitted proposals to the government of Slovakia to build a track in Central Europe, connecting Bratislava with Vienna and Budapest.
Hope of building the first system in Europe was boosted after the European Union's Transportation Commissioner Violetta Bulc put "disruptive innovation" at the heart of the EU's transport policy.
HyperLoop One has run a feasibility study of the Elon Musk-inspired, super-fast vacuum transport system in Northern Europe and estimated its hyperloop could enable people to travel from Helsinki to Stockholm in 28 minutes. The firm has already partnered with Finnish transport authorities and they are now seeking to secure funding for the project. For more information, go to: https://hyperloop-one.com/blog/FS-Links-Hyperloop-One-Baltic-Sweden-Finland-Aland-Islands.