Hyperloop Unveils 11 Potential US Routes
Proposals to connect U.S. cities with a Hyperloop network have been announced by a startup developing the ultra-fast transport system.
Hyperloop One unveiled 11 potential routes of the 760-miles-per-hour vacuum tube transportation which was first envisioned by U.S. entrepreneur Elon Musk in 2013.
The routes were submitted by participants in the Hyperloop One Global Challenge, where three winners will eventually work with Hyperloop One to explore project development and financing.
Eleven teams presented routes that connected 35 states and span 4,200 miles, a spokesperson told Newsweek .
Hyperloop One isn't the only company working on Musk's vision of a supersonic transport system, although it is farther ahead in development than any of its competitors. Last year, the California-based startup opened the first Hyperloop manufacturing plant in the world.
"Hyperloop One is the only company in the world building an operational commercial Hyperloop system," says Chief Executive Officer Rob Lloyd. "This disruptive technology—conceived, developed and built in the U.S.—will move passengers and cargo faster, cleaner and more efficiently. It will transform transportation as we know it and create a more connected world."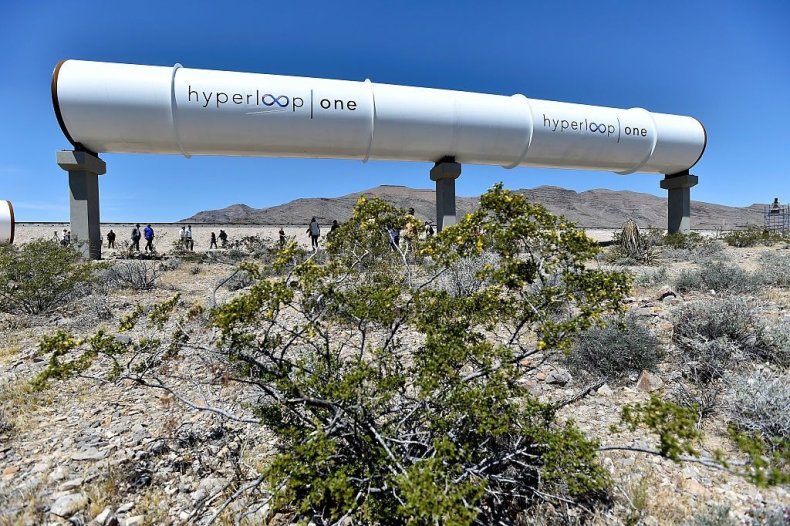 One of the first places to get a Hyperloop network is the United Arab Emirates, with Lloyd previously describing the cash-flush country as the "perfect market" for Hyperloop.
Last year, the company released a teaser video for a network connecting Abu Dhabi and Dubai, in which capsules would complete the 106-mile journey in less than 15 minutes.
For the system to be realized in America, it will require significant funding along with overcoming numerous regulatory hurdles. Proposed routes include Los Angeles to San Diego, Miami to Orlando, and Seattle to Portland.
"The U.S. has always been a global innovation vanguard—driving advancements in computing, communication and media, to rail, automobiles and aeronautics," says Shervin Pishevar, executive chairman of Hyperloop One.
"Now, with Hyperloop One, we are on the brink of the first great breakthrough in transportation technology of the 21st century, eliminating the barriers of time and distance and unlocking vast economic opportunities. Hyperloop One is the American Dream, and it's fast becoming an American reality."