HyperX Cloud MIX Headset Review: Bluetooth and Gaming Bliss
HyperX, and especially the Cloud line, have consistently delivered some of the best gaming headsets available. The Cloud 2 has been my benchmark, and go-to easy recommendation, for years. The latest offering in the Cloud line, the HyperX Cloud MIX, continues this legacy for quality while adding additional features on top.
The main hook of the HyperX Cloud MIX is the included Bluetooth connectivity alongside the traditional wired headset. Because of the way Sony and Microsoft have their chat protocols set up, the Cloud MIX cannot wirelessly connect to gaming consoles, but an included 3.5mm jack makes gaming a breeze. Because its wired in this configuration, the Cloud MIX also doesn't have to be turned on. This keeps your batteries charged for longer.
When you want to go to Bluetooth mode, simply unplug the cable and turn on the headset. Pairing the Cloud MIX to a number of devices was simple, and I didn't experience any drops or stutters with my audio from my phone or laptop. The battery life on the Cloud MIX is said to last 20 hours, and I haven't worn down the battery enough to confirm this.
There are two ways to use a microphone with the Cloud MIX. One is the traditional detachable microphone found in other Cloud headsets. This is more or less the same microphone from the Cloud 2, which means it works great. The second microphone is built into the ear cup, so you can have a phone call while wearing the Cloud MIX without having a big, fuzzy microphone in your face. The quality worked fine during my tests, with the person I was talking to saying I sounded loud and clear. If you do want to use the traditional mic for a phone call, you can.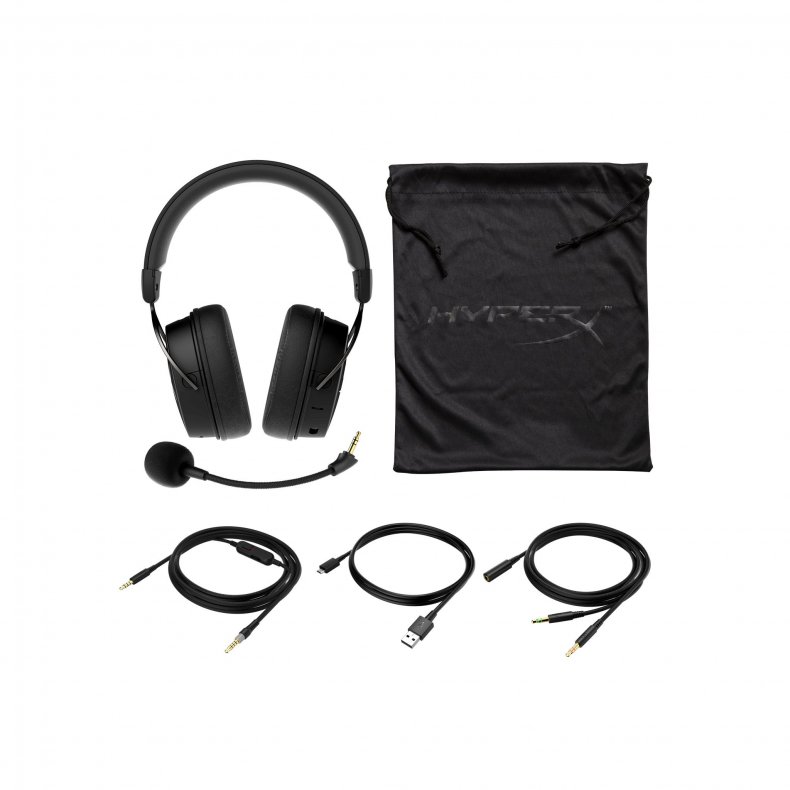 When it comes to game audio, things sound great. The HyperX Cloud MIX adds depth to games, enhancing the quieter sounds to make the experience feel more rich. I was playing a lot of Red Dead Redemption 2 while reviewing these headphones, and they definitely enhanced my sense of immersion. Horse hooves punctured the air with a rhythmic staccato. Rains could be heard rolling toward me before I even felt a single drop.
If I have any complaints about the Cloud MIX, its that the bass does feel a little weak compared to other options. Explosions and cannon fire lacked that oomph you get from headsets like the Victrix Pro AF or Astro A50. Both those headsets are more expensive and less versatile, so it comes down to what you're looking for in your device.
The HyperX Cloud MIX is now available for $200.
So what do you think? Are you interested in getting an all-in-one gaming a Bluetooth headset? What gaming headset do you currently use? Let us know your thoughts in the comments section below.