Yes, Impa is Playable in 'Hyrule Warriors: Age of Calamity' and She's No Joke
During a special Nintendo Treehouse livestream, more information for the upcoming Hyrule Warriors: Age of Calamity game was given, including the first gameplay of playable characters like Impa, Zelda and Urbosa.
The 25-minute presentation gave a lot of new information and looks at what fans can expect from this latest Legend of Zelda game. Announced back in early September, Age of Calamity will tell a story 100 years before the events of Breath of the Wild, making it canon to the Zelda timeline.
In this Hyrule, Calamity Gannon hasn't taken over and Link and the rest of the Champions are still around to stop evil. While we may know what ultimately happens to our heroes and to Hyrule, Age of Calamity will look to fill in some of the gaps while also letting players take control of characters that have never been played before.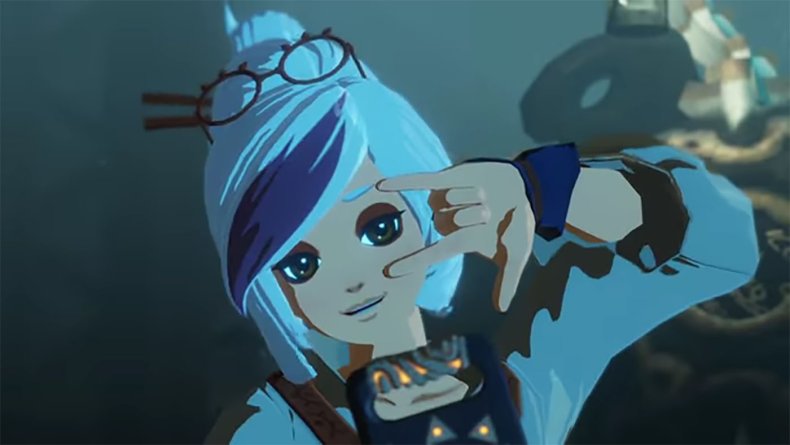 The biggest reveal from the livestream was the gameplay of three characters that weren't shown in the announcement trailer.
Zelda, Impa and Urbosa are all playable in Age of Calamity and the livestream gave players a peek at how they play. First up was Urbosa, who uses her dual swords to swing around and cut enemies down.
She's also able to use her lightning powers to strike enemies who aren't necessarily near her or power up her attacks.
Next was Zelda, who's oftentimes the damsel in distress. Age of Calamity lets players take the princess of Hyrule into battle.
Zelda's specialty is using the Sheika Slate, especially bombs, to attack enemies from afar and blow them away.
And finally, we have a young Impa who may be the most fun-looking character to play as yet. In Breath of the Wild, Impa is older and doesn't do anything in terms of battles, but 100 years ahead to those events, Impa is a full-fledged shinobi who can wield many weapons and has various ninja-style techniques.
She can absorb energy to make clones of herself, all of whom can attack enemies. She can also summon frogs using jutsu during special cutscenes and cut down enemies with her lightning-fast sword skills.
There was a lot of other information in the livestream, including how the world map works, as well as upgrading weapons—tools don't break like they do in Breath in the Wild, FYI—and crafting food.
We even see one of the Nintendo team run into a Korok during a mission, so those little guys are also around for you to find.
We highly recommend watching the livestream to get more information on what to expect from Age of Calamity.
Hyrule Warriors: Age of Calamity is scheduled to release exclusively for Nintendo Switch on November 20.
Are you excited for this next game? Who is your favorite character in Breath of the Wild? Let us know in the comments section.