I Authored Mississippi's Abortion Bill. Here's Why. | Opinion
As a small-town girl from Mississippi, I couldn't have imagined that one day I would sponsor legislation that would find its way up to the Supreme Court of the United States and spark our nation's biggest abortion debate in decades.
The Gestational Age Act, which protects preborn lives by limiting abortions after 15 weeks, became state law in Mississippi in 2018. Our state's only abortion clinic immediately filed a lawsuit. Three years later, the Supreme Court justices are about to decide whether to take a monumental step to limit abortions and protect preborn life by restoring the constitutional protections that long existed in our nation until the disastrous decision in Roe v. Wade.
I pray my bill will save millions of babies.
The oral arguments the Court heard yesterday in Dobbs v. Jackson Women's Health Organization will reverberate from Washington, D.C., down to Mississippi, and across the entire country. Though I never could have imagined writing policy that would be so consequential, this pivotal moment has been a long time in the making.
I graduated from nursing school six years after Roe was decided in 1973, and have worked as a nurse ever since. I experienced the joy of delivering babies working in the labor-and-delivery department, and the horror of post-abortion complications when I worked in the emergency department. We worked to save the lives of beautiful women who experienced hemorrhaging and infection following abortions—one young woman had to have a hysterectomy.
I'll also never forget delivering a 14-week-old baby in the ER who was tragically born too early to survive. I stayed with the mother and baby, watching his heart continue to beat in his tiny chest for about 20 minutes.
That was the late '80s. Our technological and medical capabilities have advanced far in the past 40 years—many times even the "longest shots" are now given a chance to live. An Alabama baby, born at 21 weeks and weighing less than one pound, just made history as the smallest baby to ever survive outside the womb.
When I began work as a labor-and-delivery nurse, ultrasounds were in their earliest forms in the U.S., and we only performed them when we suspected there might be a problem. They were grainy and fuzzy. You could just make out whether you had one or two babies in the womb, identify the head, nose and belly—and get a real treat if you saw the baby sucking her thumb! But most of the time, ultrasounds weren't clear enough to determine the baby's sex.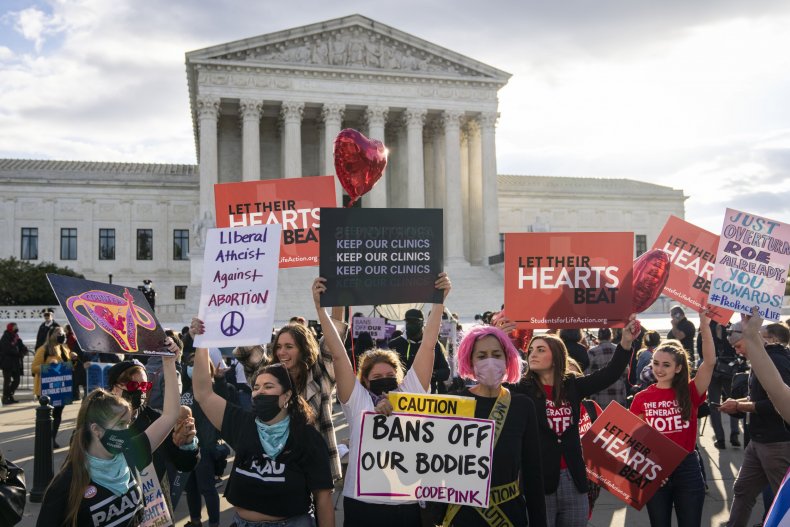 Today, they're not only a matter of course for expectant moms, they're works of art: 3/4D images that closely resemble what the growing baby will look like on the other side of the uterus. Parents-to-be hang the black-and-white snapshots on their fridge and proudly pose with the photo between them, announcing their exciting news on Instagram.
Shouldn't our approach to protecting innocent life evolve, too?
When writing this legislation, I chose 15 weeks deliberately and by design, and I sought much legal and medical counsel in the process. We know preborn babies can feel pain at that stage in their development. The risk of a mother dying from an abortion increases exponentially between the eighth and 18th week of her pregnancy.
Mississippi's decision to protect preborn life after 15 weeks is consistent with what the vast majority of countries worldwide already do: protect preborn life at 12 weeks or earlier. This pro-life policy isn't extreme by any measure; what is extreme is the outdated and unconstitutional standard established by Roe v. Wade.
The U.S. is one of only seven nations that permit abortion-on-demand after 20 weeks of pregnancy. This puts us in the company of China and North Korea. No, thank you.
Fortunately, I am not alone in wanting to protect preborn babies. The majority of Americans support common-sense laws like what we've adopted in Mississippi. This policy is a critical next step in ensuring we as a society honor the most basic human right: life.
If we're going to protect preborn life, which I pray we will, we must also step up to the plate for vulnerable women across the country. We must show up with real, sustainable support. I sit on the Public Health and Human Services and the Medicaid committees in the Mississippi legislature where I am working to make health care and contraception more affordable and accessible to women. I will fight just as hard to support these women and children as I did on the Gestational Age Act.
The decision before the Supreme Court justices is a weighty one, and I hope it will allow Mississippi, and every other state, to rightfully determine its own abortion policy, listen to the will of the people and protect life.
Becky Currie is a registered nurse and member of the Mississippi House of Representatives.
The views expressed in this article are the writer's own.