'I Hate Gambling': Philippines' Duterte Turns Sights on Casinos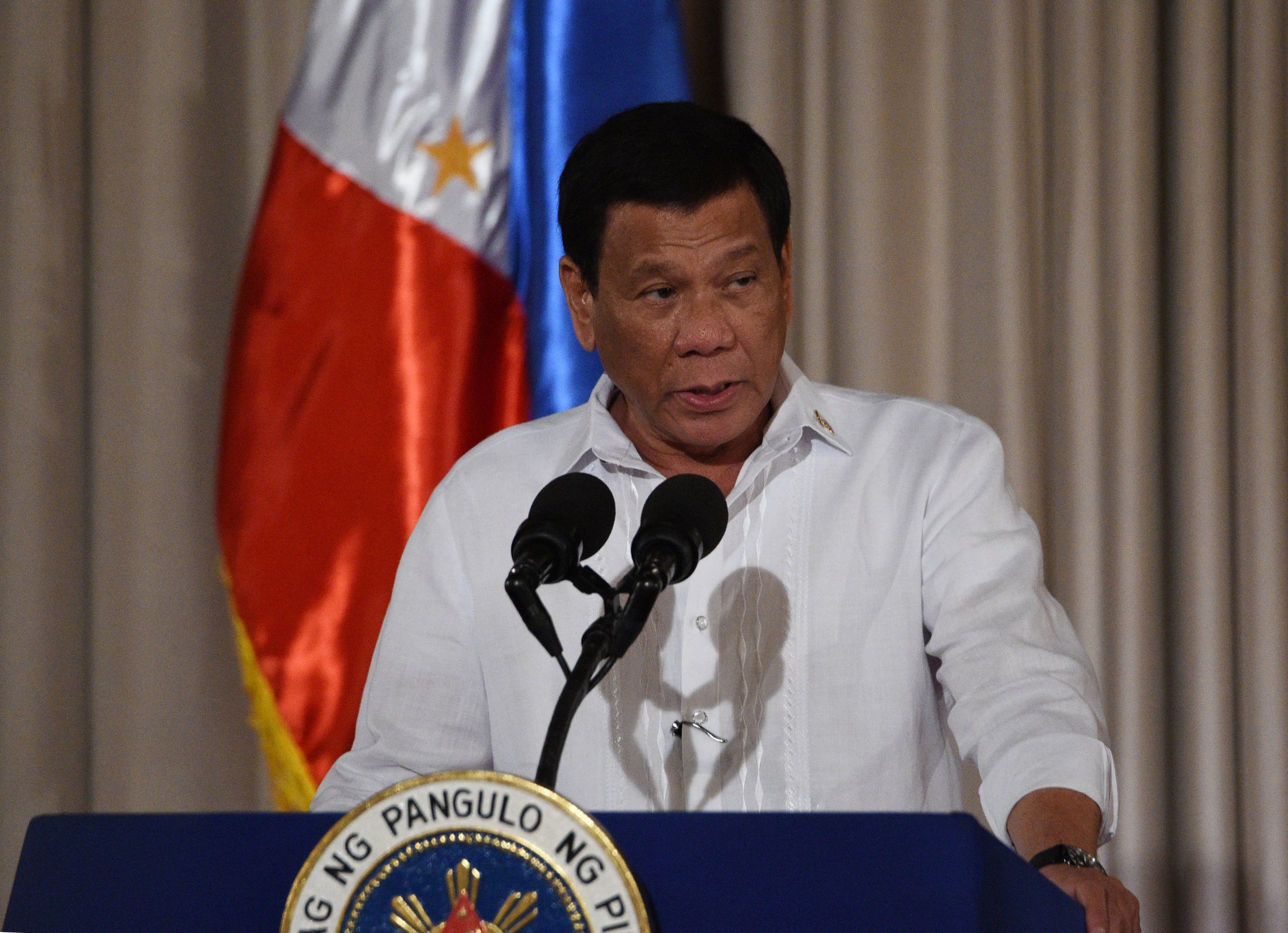 The Philippines's controversial strongman leader, President Rodrigo Duterte, has been outspoken in his merciless war on drugs, his opposition to the Catholic Church and his threatening attitude toward women.
Duterte now seems to have found a new target: gambling. The president decided to suddenly freeze a huge casino project in the capital city of Manila, declaring his hatred of the activity, Reuters reported.
On Tuesday, Chinese company Landing International Development broke ground on its $1.5 billion integrated casino project. That same day, Duterte ordered a review of the agreed contract on the basis that Landing had secured too cheap a rental agreement and too long a lease.
In a speech Wednesday, he told the audience, "I hate gambling. I do not want it." The president did not elaborate on why, but vowed, "There will be no casinos outside of what are existing. I am not granting anything."
Duterte also fired the entire board of the Nayong Pilipino Foundation, which owns the land and with whom the deal was agreed. Thanking Duterte for being given the opportunity to lead the foundation, Chairperson Patricia Ocampo nonetheless maintained the deal with Landing was "is aboveboard and is highly advantageous to the government and to the Filipino people."
Citing government data, Reuters said there were nine private casino companies in the Philippines running 1,444 gaming tables and 9,427 electronic gaming machines at the end of 2017. In January, Duterte ordered the gaming operator to stop accepting new gambling license applications in order to allow the country to manage the industry's growth.
Gambling has been a lucrative business for the Philippines. Its large casinos have created jobs, generated new taxes and attracted flocks of tourists, not least because several other Southeast Asian nations retain bans on gambling. Gambling revenue topped $3.2 billion last year, rising 11.6 percent from 2016.
Landing issued a statement Tuesday saying it was continuing with the project because its lease contract was valid. Landing is one of two foreign companies—the other being the Macau-based Galaxy Entertainment Group—to have secured provisional gambling licenses since the January freeze.
The confusion fits with Duterte's unpredictable and bombastic style. The populist politician has authoritarian tendencies, not least of which is his brutal war on drugs that has killed as many as 12,000 people since 2016.
Despite his many controversies, the 73-year-old president has remained largely popular with voters. Amid a recent sluggish economic performance and attacks on the influential Catholic Church, the president's approval rating fell to a record low of 45 percent.
In a series of blunt denouncements of the faith—still followed by 86 percent of the country's population—Duterte said God was "a son of a bitch" and "really stupid."