'I Have Zero Tolerance on This Issue': Big Brother Star Kaysar Ridha Responds to Mistreatment of Ian or Anyone on the Autism Spectrum
Big Brother alums are rallying together in support of Ian Terry after current All-Stars houseguests were slammed for mocking features of his autism. Kaysar Ridha, who was friends with Ian in the Big Brother house before his eviction, chimed in about the conversations, which surfaced in live feed footage this week.
"Inside the BB house reflects society's failures when it comes to our handling of diversity," Kaysar wrote on Twitter Wednesday. "We could use a lesson in empathy & awareness. Ppl who are neurodiverse & on the spectrum should be protected not trashed. I have zero tolerance on this issue."
In another tweet, Kaysar also wrote that he'd told Ian to "never let anyone laugh at him," before he was dismissed from the house.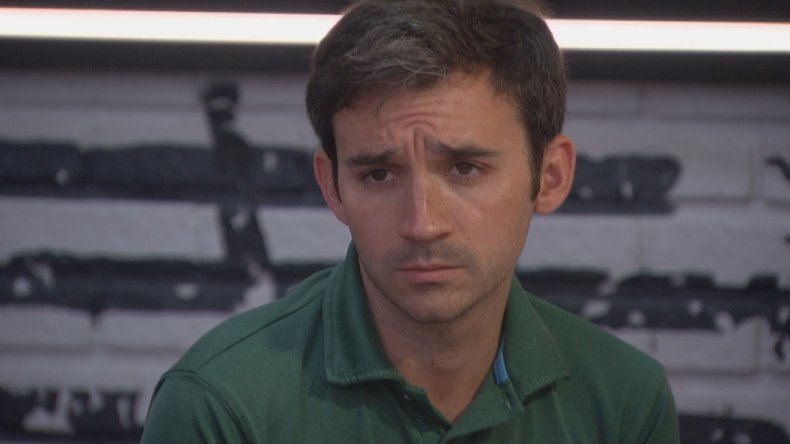 Newsweek reported the original footage, which showed Dani Briones and Nicole Franzel chatting about how Ian's "rocking" makes them anxious. Later footage shows Christmas Abbott and Memphis Garrett joining the conversation, Memphis comparinh Ian's demeanor to a horror movie, or a nightmare.
Others responded. Janelle Pierzina, who was also an early elimination from Big Brother All-Stars, chimed in; she was a friend of Ian's before her elimination.
Past Big Brother contestants shared their thoughts on the situation, too. Some of the criticism seemed to point back to CBS, and the network's potential to override the conversation or punish bullying.
Big Brother has long faced issues of racism and sexism, even accusations of sexual harassment within the house. Viewers and former players often slam CBS for not addressing the complaints of viewers throughout the season.
CBS has yet to respond to the discussion of Ian's autism. Newsweek reached out for comment but didn't hear back.
What stands before angry viewers is not only a problem with CBS's handling of controversial moments but a general lesson in ableism. What seemed to concern fans on Twitter, with good reason, was the idea that houseguests were comfortable laughing about a contestant's disability, very well knowing the house has cameras recording 24 hours a day. It led some to think they aren't aware of the harm their actions can cause, or simply don't care to be perceived as derogatory toward people with disabilities.
While Big Brother has yet to address the comments against Ian, they're quick to correct other behaviors in the house, Big Brother 15 winner Andy Herren told Newsweek via Twitter. "CBS steps in and tells houseguests to stop singing and to stop climbing on furniture (yes, this actually happens), so if they can do this, they can tell them to stop making fun of someone who is autistic," he wrote. "I think Ian will be totally fine. He won't care at all. What I think sucks is that some people with autism will see these clips and feel like they personally are being made fun of, which just makes me really sad."
Ian has already proven to be an incredible Big Brother player. He was crowned the winner of Season 14 back in 2012. He opened up about his autism to Janelle, Kaysar and Nicole Anthony earlier in the season. At the time, he called the Big Brother house "autistic hell."
Fans showed support for Ian and his disability long before the controversy. Some even petitioned CBS to get Ian a rocking chair for added comfort in the house.
Newsweek reached out to Kaysar, Janelle, and Paul for further comment.
Updated 09/10/20 1:06 p.m. ET: This article was updated to include comment from Andy.
'I Have Zero Tolerance on This Issue': Big Brother Star Kaysar Ridha Responds to Mistreatment of Ian or Anyone on the Autism Spectrum | Culture