'I May Destroy You' Season 2: Will There Be Another Season?
I May Destroy You may have come to an end on the BBC a few weeks ago, but HBO will air the season finale in the US on Monday, August 24. With Michaela Coel's show being called the best series of the year by numerous publications (including Newsweek), the drama's many fans are looking for news on whether the show will return for Season 2.
So far, neither HBO nor the BBC have announced that the show will be back for another season. Though Coel's previous series Chewing Gum ran for two seasons on Channel 4 in the UK, there are a number of signs that I May Destroy You will not return for more.
The only comment Coel herself has made about the future of the show was made to The Hollywood Reporter. She told the publication: "I don't want to give anything away. But I think when you see the final episode, you'll know."
Though we will not give anything away for viewers who have not watched I May Destroy You on the British schedule, the show ends with a scene that seems to bring this chapter of Arabella's (played by Coel) life, which suggests that the show may not return.
This is something that the show's other stars have hinted at. Theo star Harriet Webb, for example, told Metro: "I have never spoken to Michaela about that. I took it as a piece of work as it is. It's an interesting one because it's not a classic set-up for a load of series. Not at all... I'd be surprised, but also anything is possible."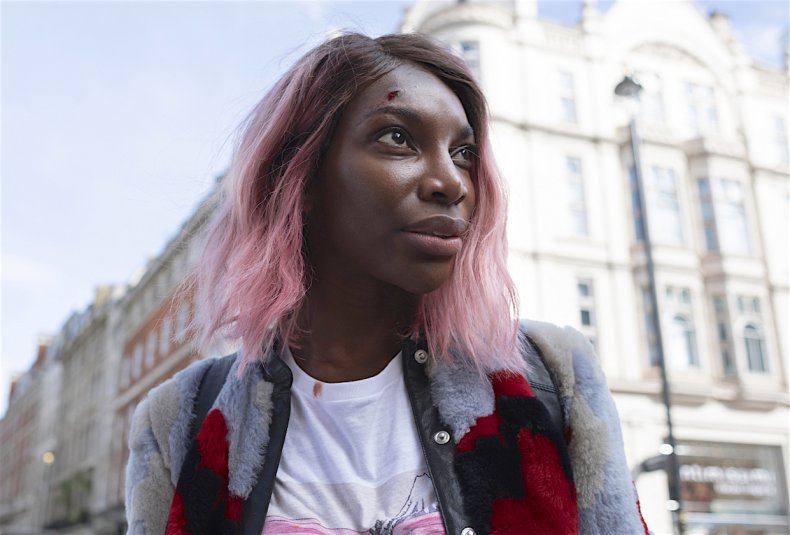 Though Kwame actor Paapa Essiedu also seemed to hint the show was done, he did reveal to Digital Spy that he had thought about what could be next for his character. He said: "I definitely have hope for Kwame. I feel like he's heading in a hopeful direction, and he's been able to take control and ownership over himself and his actions, his history and hopefully, his future."
Though Coel has not announced what her plans are after making the show, she has hinted that she has moved on from I May Destroy You and is looking to work on a new project that will see her work with a writer's room for the first time.
She told Radio Times: "I think it would involve this mysterious thing called 'the writers' room' that I've heard about, where other people are also doing [the writing]." As part of this aim, she was due to shadow showrunner Jesse Armstrong as he worked on Season 3 of Succession.
I May Destroy You is streaming now on HBO Max, HBO Go and HBO Now in the U.S. and BBC iPlayer in the U.K. The season finale airs on Monday, August 24 at 9 p.m. ET on HBO.