Today, like every April 20 since 1999, I am struggling to balance a range of emotions as I reflect on the unbelievable events of 19 years ago, when my sense of safety was destroyed.
I was a freshman at Columbine High School and in the cafeteria when shots erupted outside. I pulled a trash can in front of my friend and myself to act as a shield until we ran to the elevator. The doors opened to a hallway full of smoke, the sound of gunfire echoing as the shooters approached the library just around the corner. My nose burned with the smell of gunpowder, and my ears rang with every shot fired. Retreating to the auditorium, I heard an explosion in the cafeteria. Those sounds and smells will live with me for eternity.
What happened at Columbine on April 20, 1999, captured the world's attention. Twelve students and one teacher were killed that day: Rachel Scott; Daniel Rohrbough; Kyle Velasquez; Steven Curnow; Cassie Bernall; Isaiah Shoels; Matthew Kechter; Lauren Townsend; John Tomlin; Kelly Fleming; Daniel Mauser; Corey DePooter; and Dave Sanders. As a community, we had no choice but to try and find the space to grieve and heal while still in the public eye.
My classmates and I learned to hide from the cameras as we cried on each other's shoulders. Eventually we returned to our school building. The library had been transformed into new classrooms, and it was torturous to be in class knowing the terror that took place within those walls. Tour buses pulled into our parking lots occasionally over the years that followed, and we felt violated, exploited against our will. We did what we could to support one another, but we would never be the same. Many of us would develop PTSD, myself included.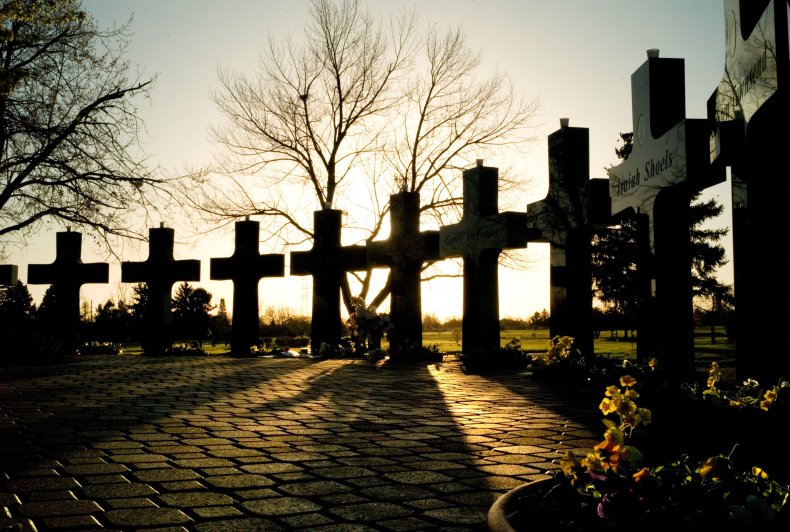 I rarely spoke publicly about the shooting. I dreaded the reflexive apologies from people when I did reveal that I had been there during the shooting. In fact, in the years since the massacre at my high school, I struggled to own my experience and didn't identify as a survivor. I wasn't shot. My sister, a junior at the time, wasn't shot. I wasn't near the bomb when it exploded 20 feet from where my backpack sat. I didn't have any of my closest friends die in the shooting, though I did know several of the victims and had been in classes with Steve Curnow since kindergarten. I had seen him in the cafeteria at the beginning of the lunch period, which plagued me with persistent survivor's guilt.
No matter how intense my trauma was, it always paled in comparison to those who were wounded and whose loved ones died. For more than a decade I wasn't in a place to recognize the magnitude of the trauma I'd experienced that day, and that held me back in my recovery after the shooting.
But on February 14, 2018, as I watched the tragedy unfold at Marjory Stoneman Douglas High School in Parkland, Florida, I decided I could no longer stay silent. I felt an immediate connection to those students in Florida whom I had never met. Our shared experience made us kindred spirits. But even more, I felt inspired by their response. When I was 15, I wasn't as outspoken as they were. I was shocked and stunned, where they were focused and determined.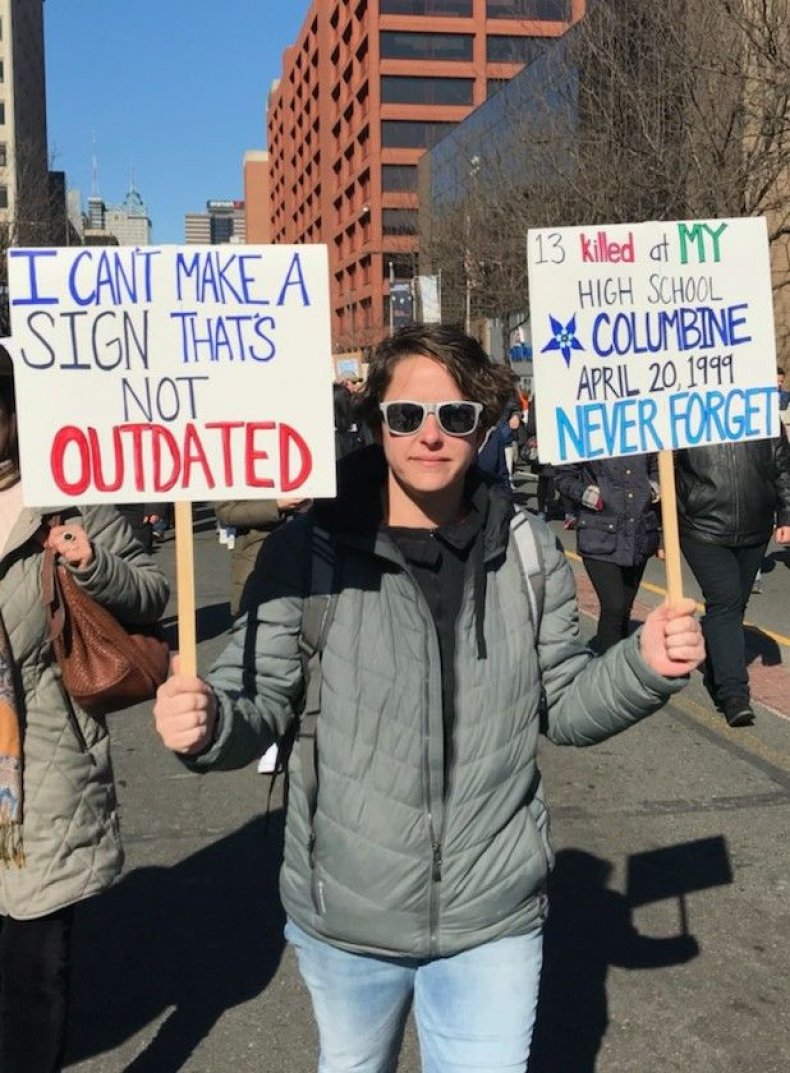 I had expected our elected leaders to do the right thing to prevent a tragedy of Columbine's magnitude from ever happening again. But here we are, 19 years later, with the same kind of gun violence pervading our nation's schools, malls, churches, movie theaters, homes and city streets. We cannot wait another minute. We must be the change we wish to see.
A few years ago, I was helping out in my son's kindergarten classroom when they had a lockdown drill. I watched a room full of 5-year-olds hide in the closet with their teacher, preparing for someone to barge into their classroom. In the context of my own memories, it was particularly terrifying.
We expect our children to know what to do if there is a gunman in their classroom. We ask our educators to take time out of teaching to train their students to duck and cover during active shooter drills. And worse, the gun lobby's answer is arming our teachers. This is not acceptable. This is not the answer. Our children cannot continue to grow up with gun violence as a recurrent threat.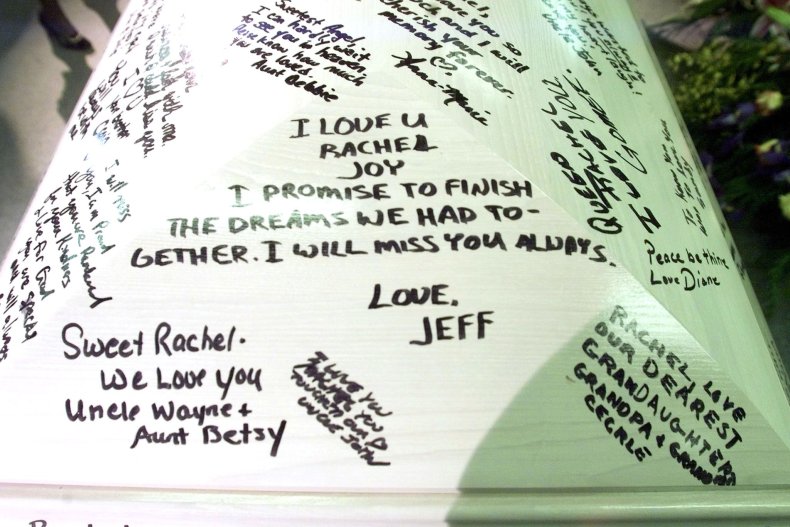 I can no longer look at my three young children and stay on the sidelines of this issue. It's too important, and lives are at stake each day. I want to use my voice and do everything I can to ensure my children—and your children—live in a society where they don't have reason to fear going to school.
I've joined Moms Demand Action. I've become a member of the Everytown Survivor Network, a part of Everytown for Gun Safety, and plan to use to my voice to help continue the momentum in the fight for gun sense. I'm speaking with my legislators face-to-face. And just last month I spoke at the March for Our Lives event in Philadelphia, where I shared my story.
We must stand together in the fight to prevent gun violence. We must stand together and demand our legislators take action. We must stand together in our resolve for a better future so that our friends, families and neighbors don't experience the pain of having a loved one shot and killed or injured. So that our kids go to school to learn math and science, not how to duck and cover. So that our kids can play in our neighborhoods without the fear of gun violence in the streets.
My voice is just one small part. We must all use our voices. We can and must do better for our children.
Jami Amo is a survivor of the shooting at Columbine High School on April 20, 1999. She is a member of Moms Demand Action and the Everytown Survivor Network.
The views expressed in this article are the author's own.​