Give Teachers Guns, and More Black Children Will Die
In response to the growing calls for action to prevent gun violence in our schools, President Trump has proposed arming teachers to keep kids safe. I'm not alone in being alarmed and terrified at that proposal. As a black mother who has had a child killed by gun violence, I know all too well how this dangerous proposal would add to the worries of other black and brown parents, and entire communities.
My son, George Jr., was shot and killed in 2013 when he was only 20 years old. Like many Texans, his life revolved around his family, football, his horse and country music. He had finished one year of college, and we had big dreams for his future. Losing George, my only son, knocked me down to the point that I thought I'd never get back up.
Like so many black victims in our country, George's life story was completely rewritten by the defense attorneys for his murderers. They ignored the stories shared by people who knew and loved George, and instead painted my son as a "gang member"—a mischaracterization the media was all too ready to amplify.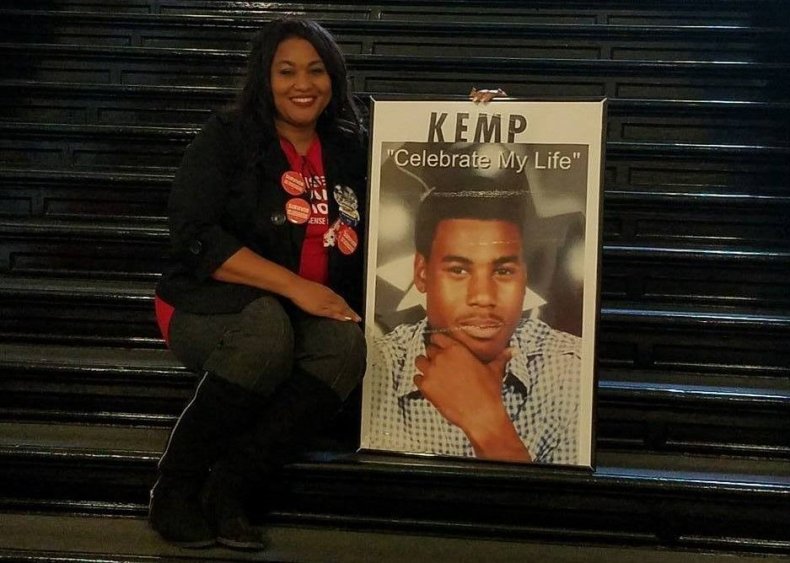 Unfortunately, this kind of bias is the rule in our country—not the exception. Black and brown children are considered more dangerous than white kids. Too often, they face the mistaken belief that they are armed when they're not.
In classrooms, these beliefs mean that children of color are more likely to be disciplined than white peers. A report from the New York Civil Liberties Union found that 99 percent of children handcuffed in New York City public schools were black or Latino. Research from the National Women's Law Center shows that African-American girls are more than five times more likely to face suspension and six times more likely to face expulsion than white girls. Meanwhile, only six percent of white male students receive out-of-school suspensions, compared to 20 percent of black male students. And this gap begins in preschool.
Already, students of color are being pushed out of their classrooms and losing out on the education they need to succeed after graduation. When guns are involved, this kind of bias has life or death consequences. Like it did for Tamir Rice, who was playing with a toy gun when he was shot and killed by police at just 12 years old.
If teachers are allowed to carry handguns in classrooms, Trump's proposal will only make black and brown children like mine less safe—facing an increased risk of gun violence in the places they go to learn and grow.
Even in the face of a school shooting, arming teachers is unlikely to keep any child safe. Armed civilians are almost never successful in active shooting situations and in many instances make it harder for law enforcement to intervene. It's not surprising that teachers overwhelmingly oppose Trump's plan.
Instead of giving handguns to teachers, elected leaders should turn to proven solutions. Requiring criminal background checks on all gun sales has the support of 97 percent of voters and a track record of success. In Connecticut, gun homicides declined by 40 percent after the state passed a law requiring background checks for handgun sales.
Red flag laws can help keep those who are an immediate risk to themselves or others from purchasing a gun. Raising the minimum age to purchase semi-automatic rifles and shotguns and keeping guns out of the hands of domestic abusers will make a real difference, too.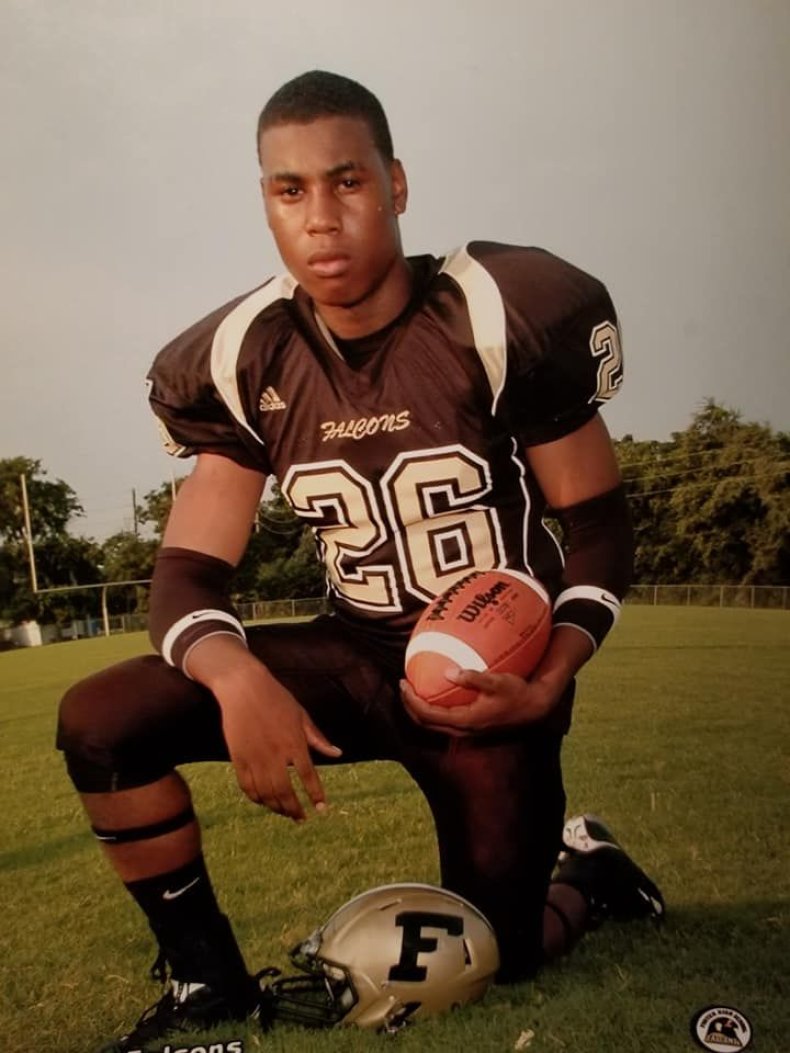 The children taken by gun violence aren't just statistics or stories on the news. They are real families and real communities, whose lives have been shattered because our elected leaders refused to embrace the solutions we know will work.
I'm not the only black mom who has had a child killed by gun violence in America. After my son was killed, support from other moms helped me realize that I'm a survivor—not a victim. And this is the reason why I will continue to push forward, and demand our lawmakers do more to keep all communities safe, and not just some.
It may be too late for my son, but it is not too late to help save the lives of other black and brown children across our country. I'll keep fighting because I know we can win. I'll keep fighting because parents deserve a country where there is no fear that our children will be shot in schools, churches, nightclubs or movie theaters. And I'll keep fighting because my son's story deserves to be told in a way befitting of the amazing life he led in his short time here.
Calandrian Simpson Kemp is a volunteer with the Texas chapter of Moms Demand Action for Gun Sense in America. Her son, George Kemp, Jr., was shot and killed in 2013.