'I Was Not Put on This Earth to Be Invisible.' Where Are the Girls? | Opinion
Every March, we celebrate International Women's Day around the world and Women's History Month in the U.S. Yet, as we honor the past, discussing our future is notably missing from our present. Despite decades of work to ensure a focus on adolescent girls, we are seeing them being left out of countless decisions and conversations that directly affect them—again. This moment is urgent. The outlook is still bleak as we strive for an equal future for girls and women, which according to the World Economic Forum, puts us more than a century from achieving true gender equality. Our world is in turmoil and our planet is dying. COVID-19 has set back a generation of education and empowerment. The world's youth are being crushed under the weight of global mental health and climate crises, and everyone seems to be forgetting our best resource to address and reverse all these global issues: girls.
Progress for girls has been typically precarious, and the progress we've seen since Girl Up's founding in 2010, is under great threat today. Progress included achieving gender parity in primary school almost everywhere in the world and increasing understanding of the value of investing in girls. Global brands, world leaders and local experts joined in the chorus and the call to action to include girls, to prioritize their needs as contributing members of society. In each global crisis, we find that adolescent girls are among the hardest hit and sadly the last to be reached in recovery, with long-term consequences for them and their communities, and where we are most vulnerable to see that progress slip.
Recently, COVID-related school closures and the loss of safe spaces forced girls to be among the first to take on care work, the last to access a family device for online schooling and at risk of alarming rates of gender-based violence, mental health issues and unwanted pregnancies. These factors continue to impact girls' ability to return to school. In Uganda, one study found that 18 percent of grade 12 girls did not return compared to 2 percent of boys following a six-month COVID-related school closure. These outcomes have severe implications over time. In another example, more than 30 years after HIV/AIDS first emerged, adolescent girls and young women in sub-Saharan Africa are the ones who still remain overwhelmingly vulnerable to the disease—twice as likely as their male counterparts to be living with HIV. Similar trends are emerging in political crises. In Afghanistan, following the Taliban takeover in August, girls secondary schools are just now finally set to reopen—six months later—and there are serious concerns about the quality and type of education girls will actually receive. What is often lost is that a humanitarian crisis is also often a human rights crisis. In watching the conflict in Ukraine, we are bracing for the inevitable specific and long-lasting impact on girls.
The good news is we have seen growth in the number and scope of girl-focused and girl-led organizations. Even at Girl Up, we are talking to and about girls more than during our initial days. We are seeing NGOs and U.N. agencies around the world prioritize girls as a unique community to support and a unique resource for change. The 2013 Girl Declaration supported by diverse stakeholders, including Girl Up, was written by girls, for girls and included a powerful call to the international community to come together around a common agenda for adolescent girls and ensure that girls' needs were addressed in the post-2015 global commitments. As a result, when the United Nations launched the Sustainable Development Goals (SDGs) in 2015, adolescent girls were directly named.
At the local and regional level, Girl Up has engaged 125,000 girls around the world, facilitating connections between them and creating in-person and virtual spaces for them to come together to learn, strategize and organize. Girls have taught us how to build and harness the power of a global movement to address both persistent and emerging crises with relentless energy and creativity. They know first-hand what is at stake when we ignore them and what is possible when we put them at the center of our advocacy. We have seen them paving the way, successfully advocating for progressive laws on girls' education, child marriage and menstrual equity, breaking taboos by speaking up against gender-based violence, prioritizing mental health and wellness support, raising millions to support U.N. agencies working with girls around the world, breaking gender barriers in STEM and sports and so much more.
And yet, today, even in spaces focused on gender equality or youth empowerment, we aren't always specifically talking about or to girls anymore. Many advocacy, organizing and development leaders and communities seem to assume girls are included. Women are talking to and about women, not naming adolescent girls or including them in conversations. Youth-serving organizations are addressing pressing global issues such as climate or education without a focus on gender or girls. In spaces where girls are included, as the Young Feminist Manifesto points out, they may not actually be heard. These are dangerous trends that have the power to undo the progress achieved when we focus explicitly on girls' rights and empowerment.
We learned this lesson after the 1995 Fourth World Conference on Women in Beijing. In Beijing, national governments and other institutions committed to addressing gender inequality through gender mainstreaming, with the understanding that integrating gender considerations into policies and programs across the board would rectify power imbalances between men and women and result in improved outcomes. While the intention behind this approach was sound, in practice it led to a situation in which gender became everyone's and therefore no one's business. Gender equality was broadly integrated across policies and programs in principle but not always in practice. Gender equality commitments were made without specific outcomes and the requisite accountability and resources. In fact, funding for women's organizations shrank and advocacy on gender equality suffered from a backlash of fundamentalism and other forces.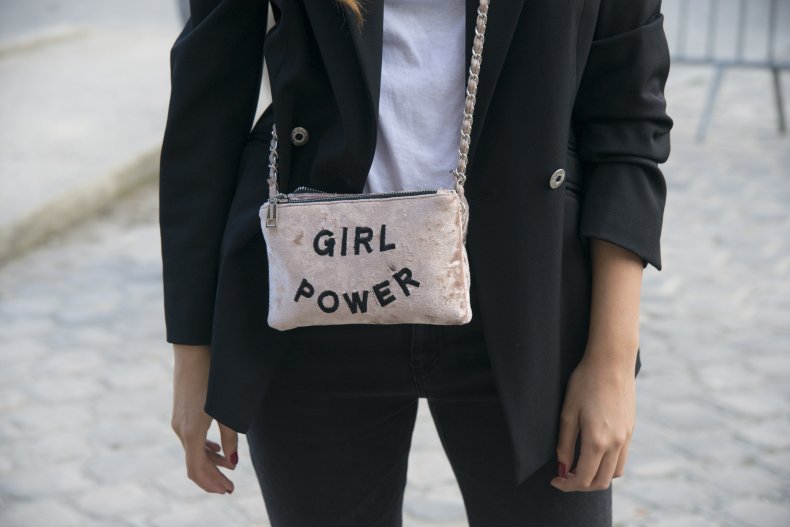 Despite a rise of intersectional feminism and advocacy, we miss a unique opportunity to include the next generation—the generation we are claiming to change the world for—when we focus the gender equality conversation among and about women only. We lose unique opportunities to learn new, innovative and potentially more effective ideas. There is still nowhere in the world where women are equal to men. Global feminism continues to struggle with how to be truly inclusive and representative. International development and donor paradigms are being called into question for being rooted in colonization and for being ineffective. We must do better. Old methods don't work, the usual tactics are taking too long and if we don't look for new and revolutionary gender equality strategies, we will still be on the same track for the next three generations—risking leaving girls behind, altogether.
The world has watched and been inspired by growing youth movements as youth advocacy moves to center-stage, and we marvel at the power and persistence of young public figures such as Malala Yousafzai and Greta Thunberg. Still, the ongoing realities of gender inequality live on in the shadows of their limelight—creating a harmful impact on individual girls and the progress the global community seeks to make across the SDGs. There is a unique and not yet maximized opportunity to focus on the needs of girls and to harness their creativity and advocacy. Outside of gender-specific global advocacy spaces, such as Generation Equality and the Commission on the Status of Women, gender is often added in as part of a running list of intersectional issues, without actually looking at the intersectionality of girls' realities and advocacy. Girls' lives and their responses are impacted by global events. They are inspired by peers around the world and across identities. They are the answer, and they can teach us how to better include everyone who wants to be part of the solution.
To every well-meaning adult and inspired leader of both women's empowerment and youth activism, there's just one thing we're missing: include the girls directly. We need to hear their stories, from them. Bring them into every conversation, bring them in to advise. Get their feedback early. Include them on every team and at every level of decision-making. Name them in your strategies and policies.
We don't have time to wait for girls to grow into women before we hear them. Start now. You will benefit, they will benefit and future generations of girls, women and humanity will benefit. We will all win.
Melissa Kilby is the executive director of Girl Up and a global thought leader on girls' leadership, youth activism and nonprofit management. Melissa joined Girl Up in its first year, and during her tenure, with her team, has built the organization into force that it is today—a global leadership development movement transforming a generation of girls to be a force for gender equality and social justice, with 125,000 girl leaders in 130 countries and all 50 U.S. states.
Sia Nowrojee is the senior director of global community at Girl Up of the United Nations Foundation, a global leadership development organization transforming a generation of girls to be a force for gender equality and social change. Sia has over 25 years of experience working in international development and global health, with a focus on gender equality, girls' and women's empowerment and reproductive and sexual health, rights and justice.
The views expressed in this article are the writers' own.