A Texas woman was charged on Saturday with killing her husband, which she admitted to doing to allegedly protect her children.
Police and Fire Rescue responded to reports of gunshots at a home in Odessa, Texas, at around 6:20 p.m. local time on the day, according to NewsWest9. Once there, they found a male victim, 58-year-old Joe Abril, with numerous gunshot wounds, including multiple to his chest and one to the back of his head. He was taken to a nearby hospital for treatment but soon succumbed to his injuries.
Police later arrested their main suspect: Abril's wife, 37-year-old Stephanie Tuell, whom police had found in the front yard when they arrived on the scene. She was booked at the Ector County Law Enforcement Center and received a charge of first-degree murder for knowingly and intentionally killing her husband. Her bond was set at $100,000.
Tuell, for her part, appeared to have no remorse over the incident, claiming to police that she had killed Abril to protect her children.
"I wish I was sorry but I'm not," Tuell said while being arrested, later adding, "No one messes with my kids."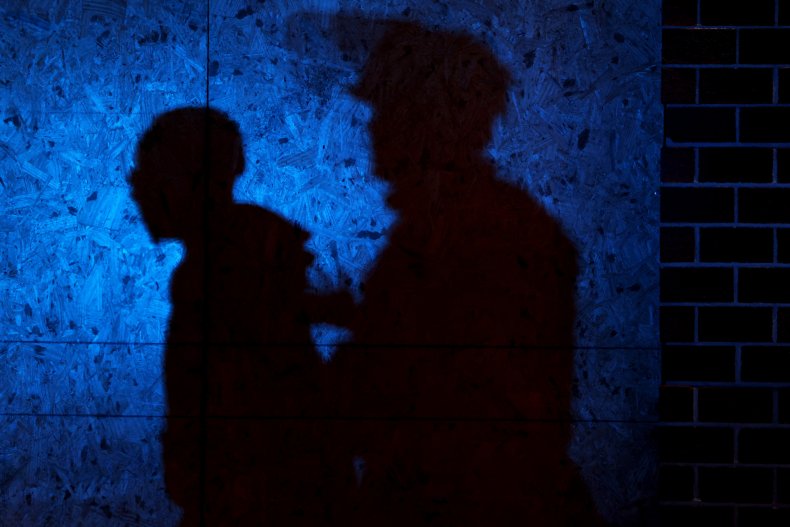 First-degree murder charges in Texas can carry an eventual sentence of anywhere between five and 99 years in prison. Courts can also choose to level a maximum fine of $10,000.
Newsweek reached out to the Odessa Police Department for comment.
A Tennessee woman was also recently charged with first-degree murder for allegedly killing her husband, albeit for a much stranger reason. Sheila Downey, 68, of Memphis was arrested on April 24 after stabbing her husband multiple times after the couple got into a heated argument over the taste of his coffee.
"Upon arriving on the scene, officers located a male (81) suffering from multiple stab wounds," the Memphis Police wrote on Facebook. "The victim was transported to the Regional One Hospital in critical condition but later succumbed to his injuries."
As the fight escalated, police learned that Downey had tried to go to her laundry room and drink bleach. When her husband attempted to stop her, she began stabbing him repeatedly.
Another domestic killing played out in January in the city of Renigunta, India. A woman, Vasundhara, killed her husband following an argument. After this, she went to the local police department with his severed head in a bag. Police rushed with the woman back to her home and began carrying out an investigation. It was eventually determined that she and her husband, Ravi Chandran, had been known to get into many arguments and fights.