A Tennessee woman allegedly stabbed her husband to death following an argument over how his coffee tasted, according to a local report.
Memphis Police Department (MPD) officers arrested Sheila Downey, 68, after they were alerted to reports that a person had been wounded at 832 Wrenwood Avenue at about 8:11 a.m. on April 24.
When police arrived, they found a man had been stabbed multiple times, according to an affidavit obtained by Fox13.
In a Monday Facebook post, an MPD spokesperson said: "Upon arriving on the scene, officers located a male (81) suffering from multiple stab wounds. The victim was transported to the Regional One Hospital in critical condition but later succumbed to his injuries.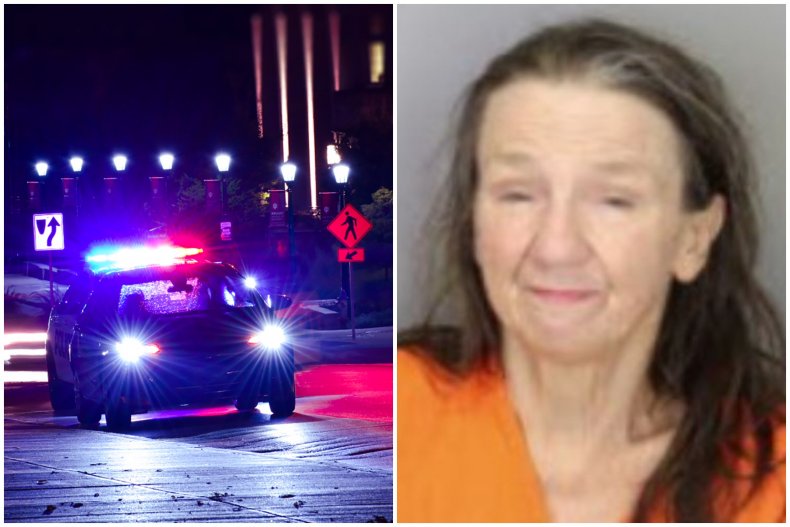 "Officers were advised that the victim was involved in an altercation with his wife when she reportedly stabbed him. The suspect, 68-year-old Sheila Downey, was not on the scene when officers arrived, [but] she returned and was taken into custody."
According to Fox13, Downey and her husband had gotten into an argument over the taste of his coffee.
Police added the man claimed that Downey went into the laundry room to drink bleach and was stabbed when he tried to stop her from harming herself.
Downey was later arrested and charged with first-degree murder.
Newsweek has contacted the MPD for comment.
According to 2020 crime statistics for Tennessee, there were 682 reported murders that year, 317 of which were cleared up and resolved.
It added there were 94 reported murders, 86 of which were cleared, where an instance of domestic violence had happened.
The crime report also found that in 2020, there had been 21 cases where a spouse had murdered their partner.
Newsweek has reported on numerous similar instances. Earlier this month, 27-year-old Christian Tobechukwu Obumseli was stabbed in the chest and transported to Jackson Memorial Hospital, in Miami, Florida, where he died.
A police spokesman said Obumseli's girlfriend had been arrested in connection with the stabbing and was taken to a mental health institution under Florida's Baker Act, which gives police, a judge, or mental health professional the power to involuntarily commit a person for a 72-hour evaluation.
In February, Melvin Weller, 62, was found to have been stabbed some 140 times with knives and a cleaver at his Florida home.
When police arrived at the home in Palm Springs, they found Weller's wife Joan Burke, 61, lying on a bed in the main bedroom.
She was arrested on a first-degree murder charge and Weller was later found to have also suffered a fractured skull following an examination.