Florida Man Emails IberiaBank CEO Offering $100bn for the Death of Every Black Police Officer
A man has been arrested after he allegedly wrote a series of threatening emails against officials, including one offering $100 billion for the deaths of all black police officers.
Richard Guinn, 33, of Fernandina Beach, Florida, is accused of a string of offenses after deputies from the Nassau County Sheriff's Office were called to an address following reports a suspect was violating an injunction.
On their way to the scene, officers were informed that Guinn was known for sending numerous emails to the CEO of IberiaBank, Daryl G. Byrd, down the years.
According to News 4 Jax, a majority of the emails allegedly sent by Guinn were just "ramblings." However, some raised concern for making threats against local military bases and police officers in Nassau County, Jacksonville, Fernandina Beach, and Georgia.
In one email, Guinn allegedly wrote: "I'd pay 100 billion for the deaths of every black police officer." Discussing the military bases, the suspect added: "All the bases and people that live on them need to be executed."
Guinn was found to be at the home of a relative who had an injunction against him. The order, which was issued in 2013, prevents Guinn from being within 500 feet of the house.
Guinn was arrested and charged with aggravated stalking, corruption by threat, written threat to kill, threat against public officials, aggravated stalking and violating an injunction.
He is currently being held at the Nassau County Jail on a $110,000 bond.
According to online records, Guinn was sentenced to 90 days in jail in April after he was found to have violated a protection order.
He has also faced several other charges in the past, including resisting arrest, aggregated assault with a deadly weapon and domestic battery by strangulation.
Elsewhere, a 22-year-old man is accused of planning to kill children at a school in Tampa, Florida, because he didn't like how the building looked.
Andrew Aman, 22, is due to undergo a mental health evaluation after he allegedly plotted to bring a kitchen knife to the Bellamy Elementary School to "stab as many children as possible."
According to the Hillsborough County Sheriff's Office, Amen wanted to carry out the attack because "the exterior of the building is painted like an American flag and he has negative views of patriotism towards the United States."
Aman never carried out his plan after talking to his roommate, who then called the police. He was later taken into custody under the Baker Act, a state law that means a person can be detained for mental evaluation if they are deemed a potential danger to themselves or others or have made a credible threat of violence against another person.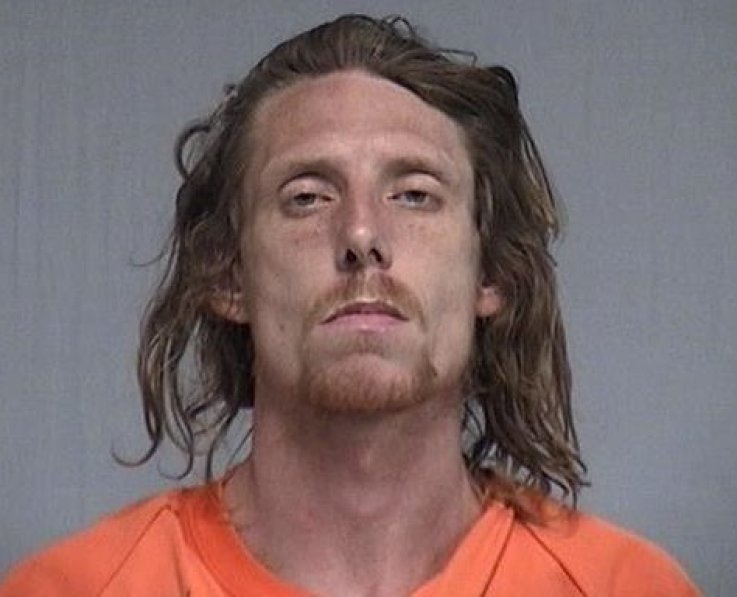 Florida Man Emails IberiaBank CEO Offering $100bn for the Death of Every Black Police Officer | U.S.