'iCarly's' Laci Mosley on Playing Harper, Queerness on Screen and Millennial Struggles
Laci Mosley is the breakout star of the iCarly revival on Paramount+. No, Nickelodeon isn't doing re-runs of the hit teen show, iCarly is actually back with a brand new series, featuring the majority of the show's main cast—Miranda Cosgrove, Nathan Kress, and Jerry Trainor.
There are some new faces in the cast of the revival and very welcomed ones at that. Namely Laci Mosley who takes on the role of Carly's "ambitious, fun and a good time" roommate Harper, alongside Jaidyn Triplett as Freddie's social media-savvy stepdaughter Millicent Benson.
It would be fair to say when news of the show's return was announced, a lot of the conversation surrounded the casting of Laci Mosley as Carly's new friend and her so-called replacement of Carly's childhood best friend Sam, played by Jennette McCurdy.
McCurdy declined to return to the reunion as she is working on her book and other acting projects, her representatives shared with Newsweek.
In a conversation with Newsweek, Mosley reflects on the pressures of taking on the role of Harper and her nerves around how her character would be received.
Mosley says: "There was a lot of vitriol. People were really upset that one of the original characters didn't come back and thought that I was replacing her but I was overwhelmed after the show came out.
"I didn't watch the show when it dropped. I was so nervous just because of everything I'd been through. I went to sleep. And Franchesca Ramsey [iCarly writer and producer] texted me at one in the morning that I was trending on Twitter above the show, and I was terrified. And I was like, 'Am I gonna doomscroll?' Okay, let's do it.' And I clicked on it. And there was so much positivity, so much love."
Mosley describes the iCarly set as a "museum" and her first day on set as "surreal" after growing up watching the show.
Mosley insists she could never have imagined a "way or space I would appear and work on a show that I used to watch when I got out of school." She herself was approached to play the role of Harper by co-showrunner Ali Schouten and the rest is history.
Mosley landed the role of Harper Raines, Carly's hilarious best friend and roommate.
In Episode 1, viewers learn Harper grew up in a wealthy family who lost all of their money when she was in her late teens.
As a result, Harper had to take on a minimum wage job as a barista and was stuck working there for four years, only able to dream of becoming a fashion stylist.
Despite her wealthy background, Harper is most definitely relatable, believes Mosley. She explains: "I think she's very much the typical millennial who went to college, got a degree. And now is having to do the side hustle to get to the main hustle. So you know, she wants to be a stylist. But right now she's working at 'Skybucks'—that coffee name sounds familiar.
"Like every other millennial we got out of college, we thought that it was going to be set, we would be able to buy a home, we'd be able to have a career and then we came out, we're like, 'oh, this is, this is what's happening? Oh, okay'.
"Well, you know, it wasn't like it has been in the past for boomers and other people, like we came out and didn't have the safety net so you get to see that, especially if you watch the show originally, you basically get to grow up with these characters.
"There are new friends, new people, just like it would be in your real life. And you get to see like, how they navigate the world."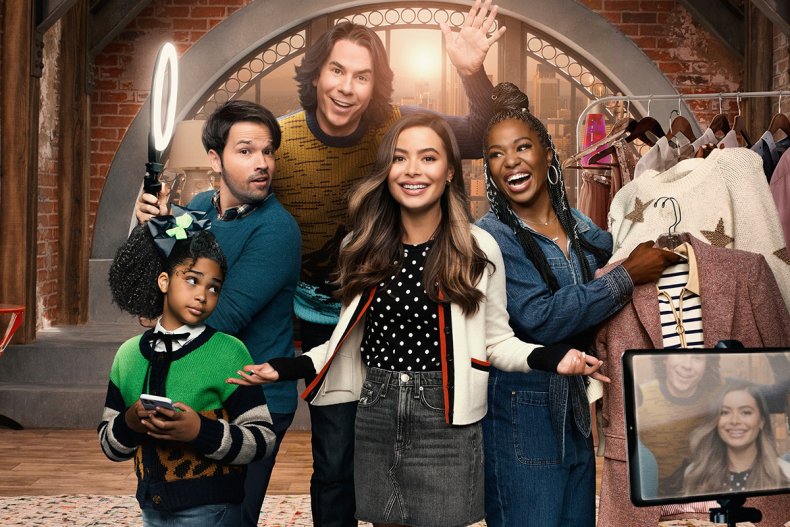 There is another part to Harper that makes the iCarly revival even greater than anticipated.
Following in the footsteps of shows like Elite, The Haunting of Bly Manor, and Schitt's Creek, the iCarly reboot includes a queer character and truly, in the best way possible way, Harper's sexuality isn't even addressed.
Mosley, who was outed by a magazine before her own parents knew about her sexuality, says she felt she had some sort of responsibility to make sure queerness was portrayed accurately on screen.
She credits writer-producer Franchesca Ramsey and co-showrunner Ali Schouten for being "in the room" and listening to her critiques, opinions, and voice to make Harper the best version of herself.
Mosley shares: " I have a different experience now. Because I've always been a dark-skinned Black woman in Hollywood and that's been what people see me as, it's how I've been identified, and a huge part of the struggle to be an actress. So to step into a role where I'm playing the queerness, that is also myself, and taking on this new responsibility in ways, it was nerve-racking because I have a lot of privileges being a cisgender woman, and even being a bisexual woman—bisexual men are treated so much more harshly than us.
"I didn't want to take up space in an area where there are so many other marginalized people that I could be uplifting their voices but at the same time, I wanted to make sure that this character was done right.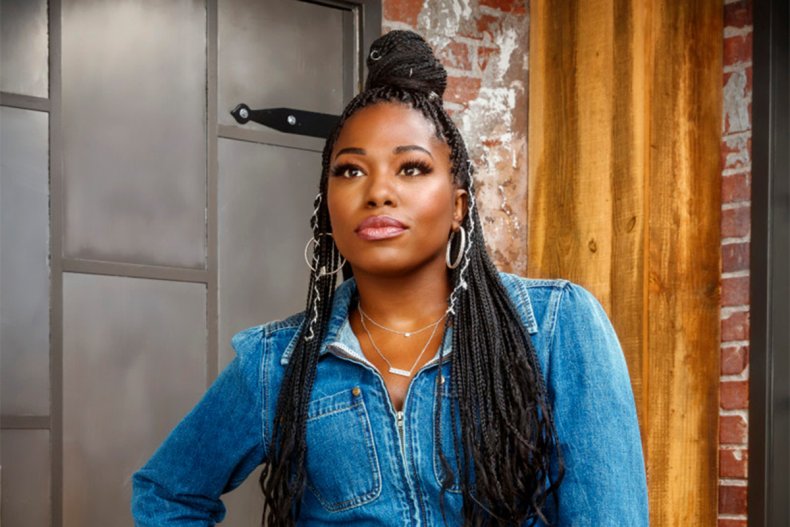 "Harper's queer. I'm also queer. And it's not something that's addressed on the show like she's coming out or a big deal. She's just queer, and it's fine, and nobody cares. And I think that that's so amazing because we really haven't gotten to that point in television where, you know, characters can be bisexual or gay or trans.
"And it's not something that's talked about. These people are just living their lives. And I think that that's such an amazing thing for young kids to see, especially if they're queer, you could just be who you are. And it doesn't have to be a whole lifetime movie special."
With two episodes to go, it is still early days to know if iCarly will return for a second season but one thing is for sure, Mosley is 100 percent down to return.
In the meantime, Mosley is working on developing her podcast Scam Goddess into an unscripted TV series and taking a well-deserved rest, "hopefully."
iCarly drops every Thursday on Paramount+.