'iCarly' Cast: See The Original 'iCarly' Cast Then and Now
iCarly is back on screens thanks to Paramount+'s highly anticipated revival. The original series ran between 2007 and 2012, with the main cast going their separate ways after the show ended.
Almost 10 years later, Miranda Cosgrove, Nathan Kress, and Jerry Trainer have reunited for the reboot and will be joined by Laci Mosley and Jaidyn Triplett. Newsweek has everything you need to know about the original iCarly cast.
The original iCarly cast then and now
Carly Shay - Miranda Cosgrove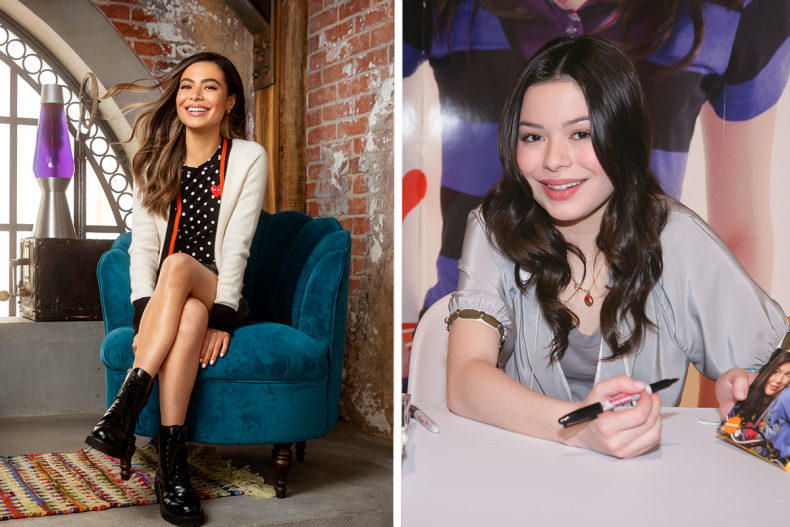 Miranda Cosgrove, 28, made her acting debut in Jack Black's School of Rock as Summer Hathaway.
She then went onto play the role of Megan Parker in the Nickelodeon series Drake & Josh from 2004 until 2007.
Next, Cosgrove leads the cast of iCarly as Carly Shay, the teenage host of her own web show.
Following her appearance on iCarly, Cosgrove attended the University of Southern California (USC) majoring in film but later switching her degree to psychology.
Speaking to USA Today Cosgrove reflected: "For sure, being able to go to college was my goal. When I first started acting, my parents thought I'd get a few commercials and we'd put it in a college fund."
Whilst studying, Cosgrove continued to act, most memorably lending her voice to the character of Margo in the Despicable Me film series.
In 2015, Cosgrove returned to mainstream television, appearing in NBC's Crowded as Shea Moore. Sadly, the show was cancelled after just one season.
Since 2019, she has been the host of the CBS series, Mission Unstoppable with Miranda Cosgrove, receiving two Daytime Emmy Award nominations in 2020.
Sam Puckett - Jennette McCurdy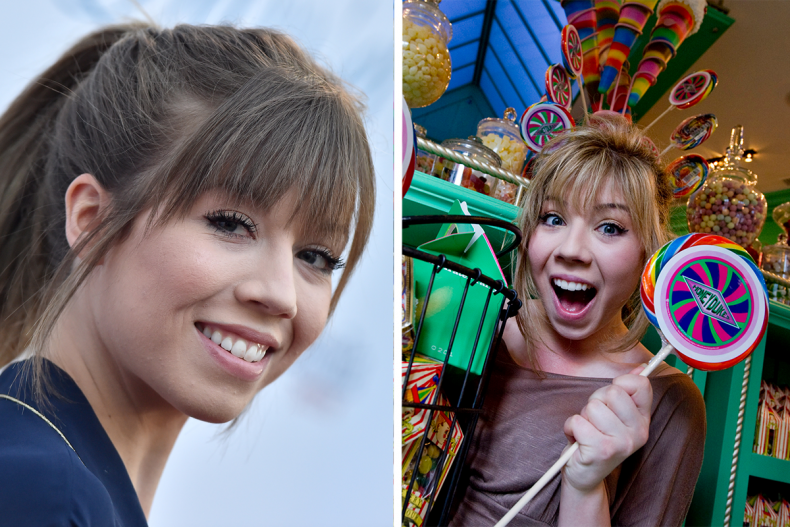 Jennette McCurdy, 28, starred as Carly's best friend and iCarly co-host Sam Puckett for all six seasons of iCarly.
After iCarly came to an end in 2012, McCurdy led the show's spin-off series, Sam & Kat starring opposite Ariana Grande.
Sam & Kat, followed the strangers-turned-best-friends becoming roommates and setting up their own babysitting business. The series aired just for one season, coming to an end in 2014.
McCurdy then went onto star in the Netflix series Between as Wiley Day until 2016.
She also produced, wrote, and starred in her own web series titled What's Next for Sarah?
In 2017, McCurdy announced she had quit acting to pursue a career in writing and directing.
Her work has been featured in the The Hollywood Reporter, Short of the Week, Florida Film Festival, Salute Your Shorts, and many more.
Her one-woman show, I'm Glad My Mom Died in February 2020, had a sold-out run in Los Angeles and New York City, before being postponed as a result of the COVID-19 pandemic.
She reiterated her feelings on acting in an episode of her podcast Empty Inside with Mom's Anna Faris in March 2021, stating she had given up acting and was "ashamed" of some of the roles she had played.
Sadly, McCurdy will not appear in the iCarly revival.
Freddie Benson - Nathan Kress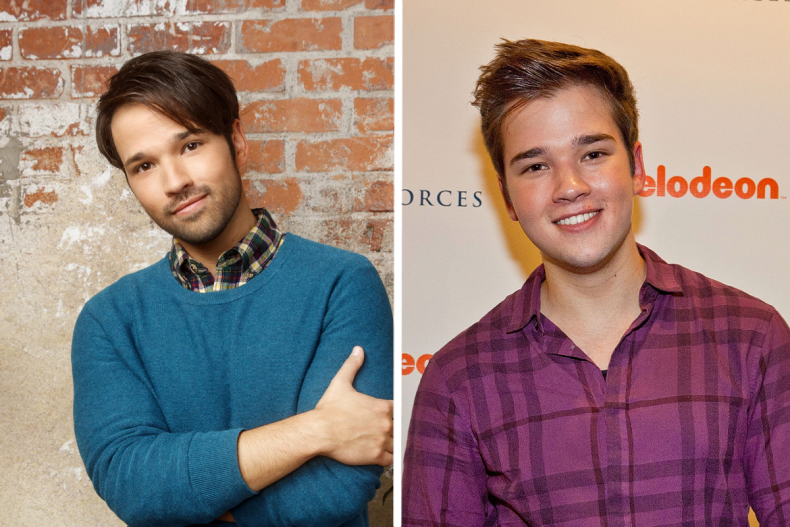 Nathan Kress, 28, is reprising his role as Carly's neighbour and close friend, Freddie Benson.
Kress has been acting since he was four years old, appearing in House Standoff, Without a Trace and The Suite Life of Zack & Cody.
In February 2006, Kress starred in an episode of Drake & Josh, alongside his future co-star, Miranda Cosgrove, attracting the attention of television show creator and executive producer Dan Schneider.
Schneider would go on to create iCarly, casting Kress in the lead role of Freddie Benson.
After the show came to an end in 2012, Kress reprised his role in the iCarly spin-off Sam & Kat, where he was reunited with his on-screen ex-girlfriend, Sam Puckett (Jenette McCurdy).
In 2014, Kress landed his first major film role as Trey in Into the Storm, starring alongside Richard Armitage, Sarah Wayne Callies and Matt Walsh.
He also starred in the web show Video Game High School alongside Josh Blaylock, Johanna Braddy, and Cynthia Watros.
In 2015, Kress made his directing debut on the Nickelodeon series, Henry Danger.
Most recently, Kress launched his own podcast called RadioActive Dads with Awkward's Brett Davern.
In November 2015, Kress married his Into the Storm castmate, London Elise Moore.
In December 2017, the couple announced the arrival of their first daughter, and in March 2021, Moore gave birth to their second daughter.
Spencer Shay - Jerry Trainor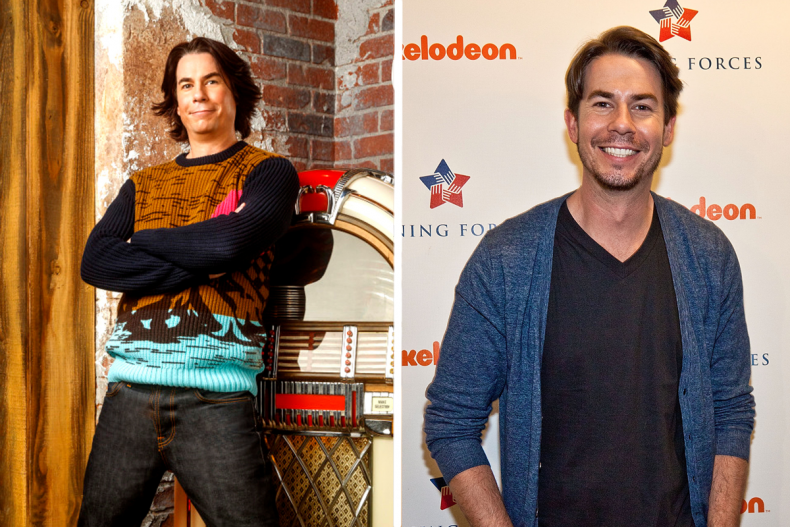 Jerry Trainor, 44, plays Carly's older brother Spencer Shay in iCarly and the iCarly revival.
Cosgrove and Trainor originally met on the set of Drake and Josh, where Trainor played the role of Crazy Steve.
For his performance on iCarly, Trainor won three Kid's Choice Awards and he later reprised the role in the iCarly spin-off Sam & Kat.
He also worked with his iCarly co-star, Jennette McCurdy in the Nickelodeon TV movie, Best Player in 2011.
After iCarly came to an end in 2012, Trainor went on to star in the short-lived series Wendell & Vinnie.
He played the role of Vinnie, starring alongside Buddy Handleson, Nicole Sullivan, and Haley Strode.
In 2018, Trainor starred in the film Cover Versions which was written and directed by Todd Berger.
In Cover Versions, Trainor was reunited with his Drake and Josh co-star Drake Bell and starred alongside Katie Cassidy and Debby Ryan.
Trainor has also recently starred in episodes of 2 Broke Girls, Law & Order: True Crime, and No Good Nick.
Outside of acting, Trainor formed the band Nice Enough People with guitarist/vocalist Mike O'Gorman, drummer Andrew Zuber, and guitarist Allison Scagliotti.
Gibby - Noah Munck
Sadly, Noah Munck, 25, is not listed as returning to the iCarly reboot.
Since iCarly ended in 2012, Munck has continued to act whilst also pursuing a music career.
Like his co-stars Trainor and Kress, Munck reprised his role as Gibby in an episode of Sam & Kat in 2014 titled "SuperPsycho."
Since 2014, Munck has 'Naked Rob' Smith in the ABC comedy series, The Goldbergs, alongside Wendi McLendon-Covey, Jeff Garlin, Sean Giambrone, Troy Gentile, Hayley Orrantia, and George Segal.
Most recently, he starred in an episode of Schooled as Dr. Barry, appearing alongside AJ Michalka and Tim Meadows.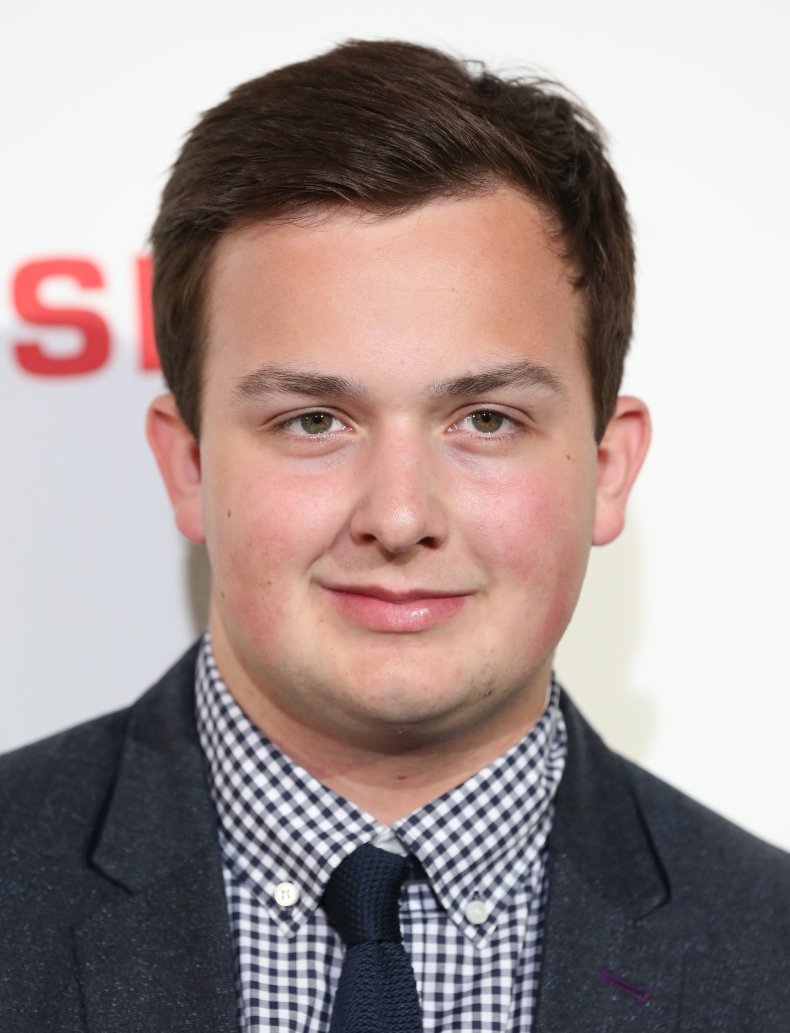 His other acting credits since leaving iCarly include Nicky Deuce, Swindle, and Arrested Development.
Outside of acting, Munck produces EDM under the name NoxiK on his YouTube account, releasing his first EP, Hotline, in 2013.
In October 2016, Munck started a new YouTube channel called Sadworld, where he posts music and comedy sketches.
iCarly is streaming on Paramount+ now.