ICE Accused of Detaining Separated Parents Seeking to Reunify With Children: 'The Horror Must Stop Now'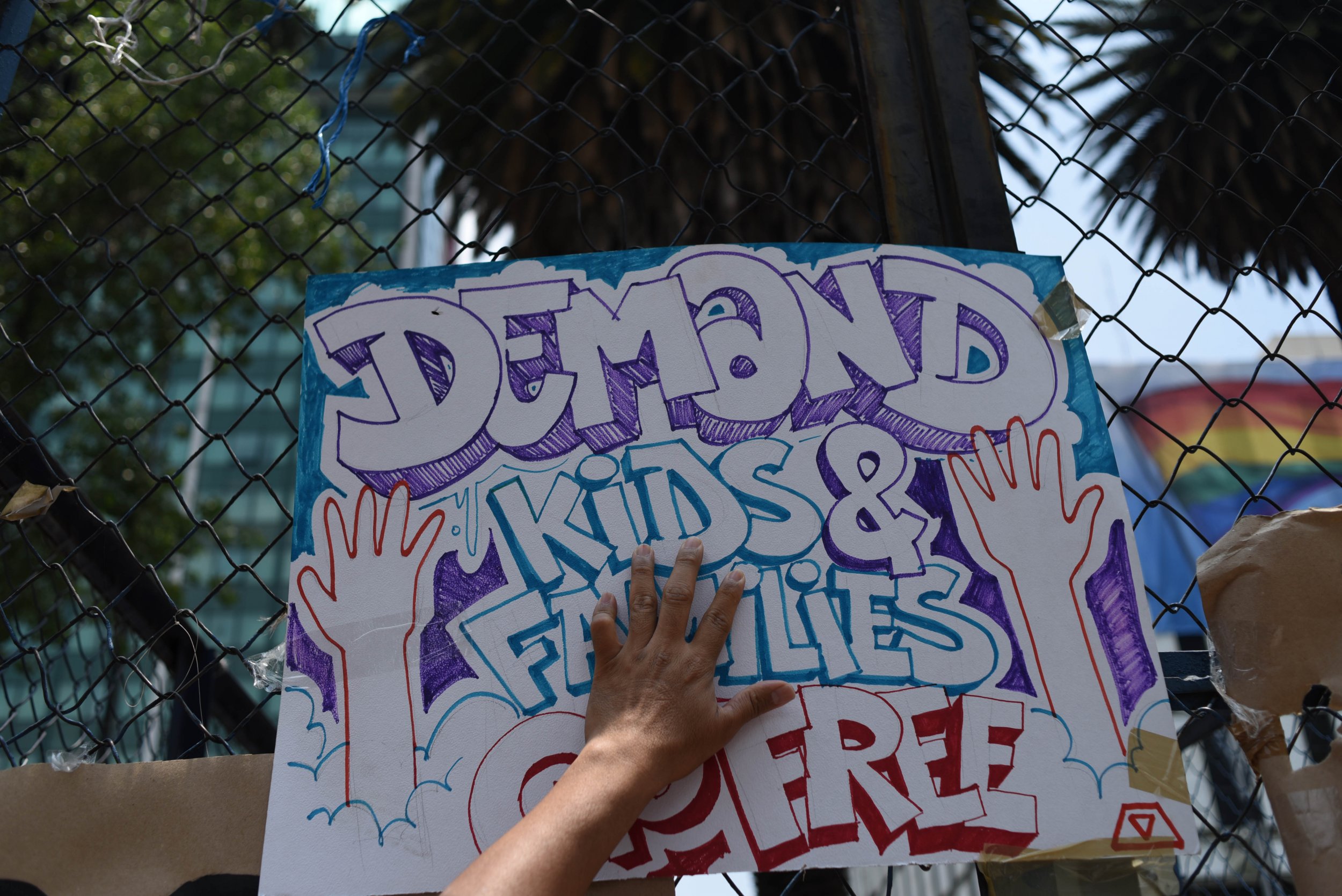 At least two dozen migrant parents who have returned to the U.S. in hopes of being reunited with their children have been detained by U.S. immigration authorities.
According to Families Belong Together, an immigration advocacy group assisting families separated under the Trump administration's "zero tolerance" immigration policy, 29 parents, who were deported after their children were separated from them last year showed up at California's Calexico Port of Entry hoping to seek asylum and be reunited with their children.
The parents and their families, which include many children who were still waiting to see their siblings who were still in the U.S., were escorted to the port of entry by a coalition of immigration advocacy organizations, including Families Belong Together, Al Otro Lado and Together Rising, which has sought to raise funds for families separated at the border.
But days later, Families Belong Together said that most of the group, at least 24 members, were still in federal custody, with 19 being held by U.S. Customs and Border Protection and another five being held in the custody of the Immigration and Customs Enforcement as of Tuesday.
The immigration advocacy group said many parents had called their attorneys reporting that immigration authorities had also separated them from other family members who arrived at the border with them, including a pregnant woman who said she had been separated from her husband.
"This horror must stop now," Sandra Cordero, director of Families Belong Together, said in a statement to Newsweek. "The Trump administration has already put these families through enough. All of these parents must be released and reunited with their children immediately. This cannot wait any longer."
In a separate statement, Erika Pinheiro, litigation and policy director of Al Otro Lado and an attorney working with the parents, said the legal team was "outraged to hear that many of these brave parents were transferred in shackles and may be detained by ICE indefinitely.
"While the Trump administration claims it is doing everything it can to reunify families, ICE is detaining parents at this very moment who should be released and reunited with their kids immediately," Pinheiro said. "This cruel hypocrisy is traumatizing children and families."
"We came to stand with the courageous parents—desperate to have their children back in their arms," said Glennon Doyle, founder and president of Together Rising. "The fight continues. We demand that these families be released immediately from detention to the sponsor families—who are ready and eager to receive them—so they can be reunited with their children.
"We will not rest until every one of these families is reunited," Doyle said.
ICE spokeswoman Jennifer Elzea told Newsweek the agency could only comment on specific cases, but said that questions regarding any children who had yet to be reunited with family or released to a sponsor in the U.S. needed to be referred to the Department of Health and Human Services.
Neither the Department of Health and Human Services or Customs and Border Protection immediately responded to a request for comment.
Since Donald Trump ended his administration's widely condemned "zero tolerance" immigration policy in June, the government has identified 2,816 children who were separated from their parents last year as a result of the policy. Of those children, 2,735 had been either reunited with a parent, taken in by a sponsor or turned 18 and were, as of last month, no longer considered children.