ICE Defends Fake University Scheme, Saying Immigrant Students Deserved To Be Deported
The Immigration and Customs Enforcement agency has sought to defend its decision to create a fake university to catch foreign students engaging in potential immigration fraud.
The embattled agency faced widespread backlash after it came to light that its Homeland Security Investigations (HSI) unit had created a fake institution in order to catch and arrest students engaging in immigration and visa fraud.
Around 250 students enrolled at the so-called "University of Farmington," the fake institution HSI had initially created in 2015, had been arrested this past year on charges of immigration and visa fraud. Many were ordered to leave the country, prompting widespread outrage over the scheme.
As the year comes to a close, however, ICE has ramped up efforts to defend the sting operation, with Derek Benner, the agency's acting deputy director penning a letter to news editors seeking to "set the record straight" on the effort.
"Over the past few weeks, the University of Farmington (Farmington), an undercover investigation run by Homeland Security Investigations (HSI), has been the focus of several media reports," Benner states in the letter, which was published on ICE's website on December 20.
"These reports mischaracterized the purpose and rationale for the investigation, and I want to set the record straight," he said.
"HSI is responsible for enforcing more than 400 federal statutes, including laws related to the student visa system. An estimated 1.2 million nonimmigrant students studied at more than 8,200 U.S. schools during 2018, promoting cultural exchange, providing billions of dollars to the U.S. economy, and contributing to research and development," Benner continued.
Some students, he said, however, "exploit the student visa system, allowing foreign nationals to remain in the United States in violation of their nonimmigrant status."
Benner said that students who chose to enrol at Farmington knew that they were choosing to participate in a "pay-to-stay" scheme and therefore "knowingly and willfully violated their nonimmigrant visa status and consequently were subject to removal from the United States."
Noting that the students were "not new to the U.S. student visa system," Benner said that students had secured visas to enroll at other U.S. schools before transferring to Farmington.
"In addition, prior to enrolling at Farmington, each prospective enrollee was informed that there were no classes, curriculum or teachers at Farmington," he said. "Despite this, individuals enrolled because they saw an opportunity to avoid any academic requirements and, instead, work full-time, which was a violation of their nonimmigrant status."
Benner said that evidence, including video, audio recordings and correspondence, supports the argument that prospective enrolees knew that Farmington was a "pay-to-stay" scheme.
Video published by ICE shows undercover workers informing would-be students that Farmington did not offer any real classes.
In one such exchange, the undercover worker directly tells a would-be student that the program was "not legal."
"I know," the enrolee responds.
"Farmington is a clear example of a pay-to-stay scheme," Benner said in his letter.
Not only is such a scheme against the law he said, but it also "creates a dangerous lack of accountability" and "diminishes the quality and integrity of the U.S. student visa system."
The acting deputy director said undercover investigations like the HSI units were essential to providing law enforcement with "an inside look into how these networks operate."
"The investigation provided HSI with a better understanding of how recruiters and others abuse the nonimmigrant student visa system," he said, adding: "This, in turn, informs and improves DHS' efforts to uncover fraud at schools, provides insight into networks within the United States that facilitate such abuse, and serves as a deterrent to potential violators both in the short- and long-term."
Despite ICE's defense of the sting operation, politicians and immigration advocates were quick to condemn the agency's scheme, with 2020 Democratic hopeful Elizabeth Warren branding the initiative "cruel and appalling."
"These students simply dreamed of getting the high-quality higher education America can offer," Warren wrote in a tweet in November. "ICE deceived and entrapped them, just to deport them."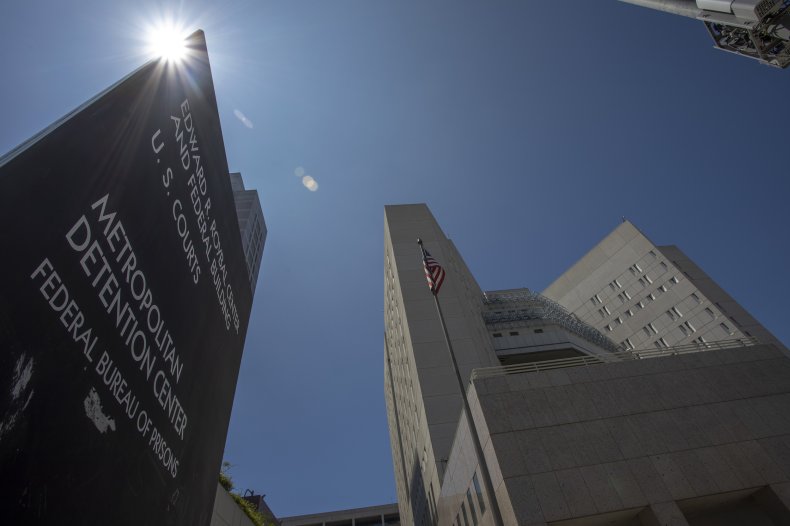 ICE has maintained that this was not the case and that would-be students knew they were enrolling at a school where they would receive no such education.
However, since the University of Farmington was listed on a government website as an approved school, defense attorneys for the students have argued that their clients had reason to believe the schools were legitimate.
Bill Hing, general counsel at the Immigrant Legal Resource Center and a professor of law and migration studies at the University of San Francisco, previously told Newsweek that students would have a "good argument" in court that they had no reason to believe the school was fraudulent.
Newsweek has contacted ICE for further comment.
ICE Defends Fake University Scheme, Saying Immigrant Students Deserved To Be Deported | U.S.