ICE To Deport Cancer-Surviving Mother Of Three Amid California Crackdown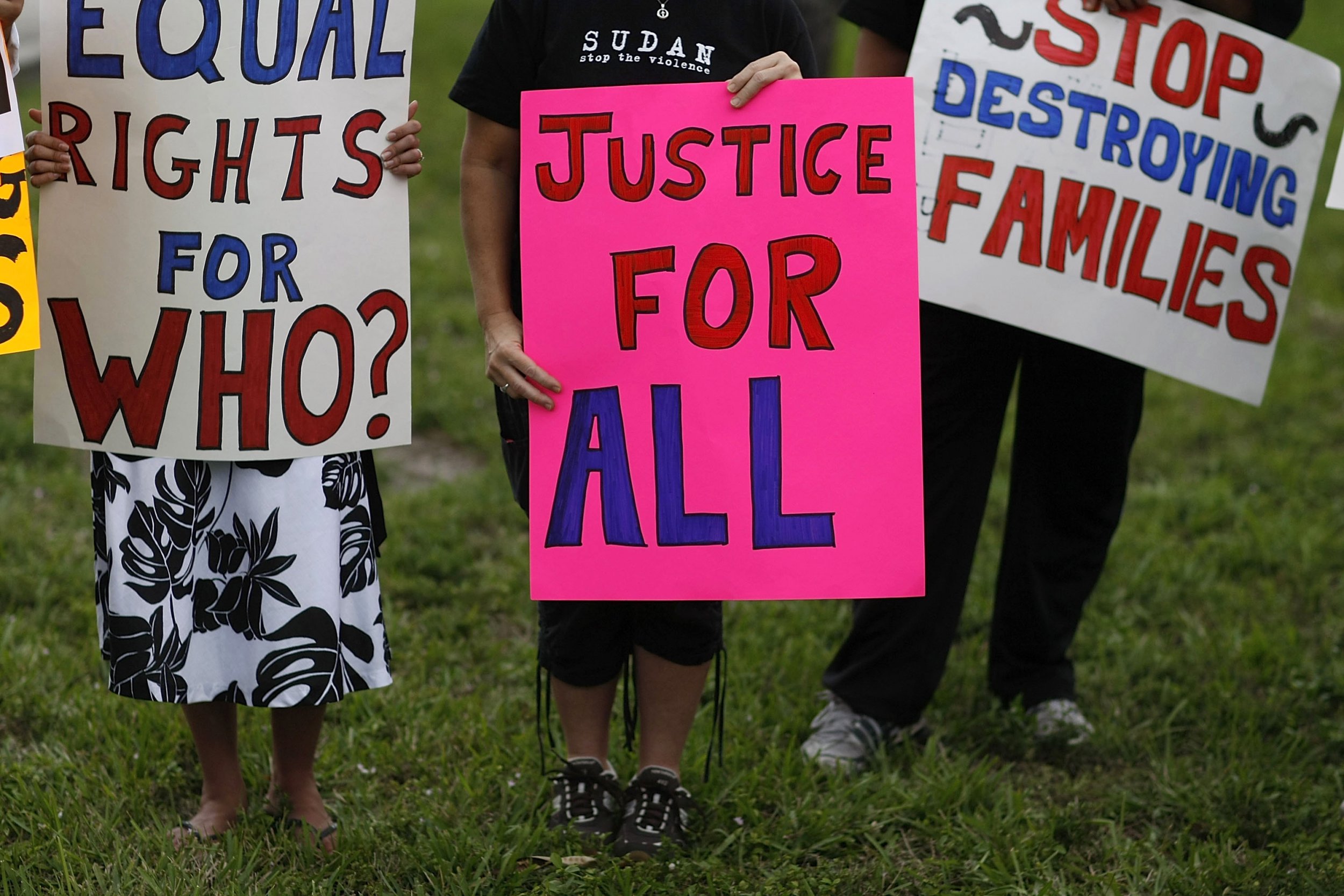 A Sacremento mother of three who has survived two forms of cancer has been given days to leave the United States, where she has lived for nearly three decades.
Lawyers for Martha Lozano, 52, have said they do not understand why she would be a priority for U.S. Immigration and Customs Enforcement (ICE), which has warned Lozano that if she does not leave the country by Thursday, she will be deported back to Mexico, according to CBS Sacramento.
Lozano, who recently became a grandmother, said she has never had a criminal record—including even a parking ticket.
"I'm scared that I have to leave and that my children will have to stay here alone, without any of their parents to care for them," said Lozano, who has lived in Modesto for almost 30 years.
Her husband was already been forced to leave the country nearly a decade ago after he was pulled over and arrested by ICE agents on a day when his wife was on her way to a local hospital for surgery. All three of the couple's children are U.S. citizens.
One of Lozano's children, Jonathan, told CBS he does not understand why ICE has decided to go after his mother.
"We don't really see the reason why. It's just like your time is up and that's it. They don't really give any explanation of why or how come, they just don't want to extend her period of time here anymore," Jonathan said.
Lozano said she has been requesting a stay of deportation for the last nine years, but that this year, ICE denied her request, despite doctors writing a letter to ICE in January saying her health could be put at risk without consistent medical follow up.
However, ICE determined that Lozano, whose cancers have been in remission for several years, was healthy enough to return to Mexico, according to the FresnoBee.
Plans to deport Lozano come amid a crackdown in California by ICE that has reportedly seen more than 150 people detained.
ICE agents swept through northern California as part of "targeted immigration enforcement operations," the agency told Fox News on Tuesday.
The agency claimed roughly half of those arrested had convictions for assault and battery, crimes against children, weapons charges and DUI charges.
Read more: Police Who Help ICE Detain Undocumented Immigrants Could Be 'Violating Fourth Amendment,' Experts Say
ICE did not immediately respond to a request for comment from Newsweek.
The arrests came following a warning from Oakland Mayor Libby Schaaf, who put out a press release warning residents that she had been informed by "multiple credible sources" that ICE would be conducting a raid in the Bay Area this week.
Schaaf said she felt a "moral obligation" to warn and "protect" residents, writing: "I know that Oakland is a city of law-abiding immigrants and families who deserve to live free from the constant threat of arrest and deportation."
President Donald Trump recently hit out at California, calling its sanctuary cities " a disgrace." The U.S. leader threatened to pull ICE agents out of the state and accused it of doing a "lousy management job."
The president said the state would become a "crime nest" without ICE's presence.
The threat came amid the Trump administration's efforts to put pressure on sanctuary jurisdictions, with the Justice Department recently threatening to withhold millions of dollars in federal grant money to communities that refuse to cooperate with federal law enforcement.