Police Who Help ICE Detain Undocumented Immigrants Could Be 'Violating Fourth Amendment,' Experts Say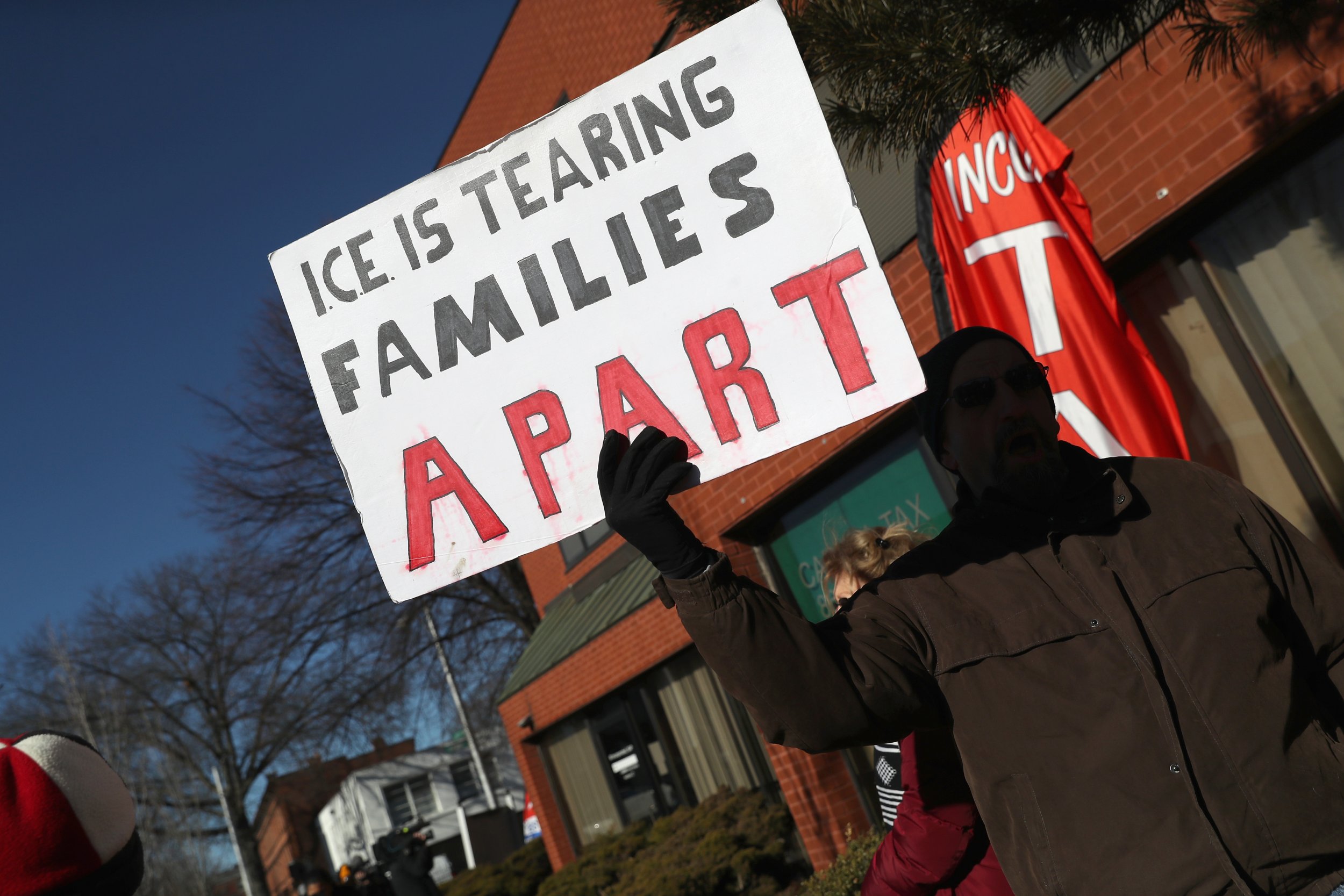 When Wilson Rodriguez Macarreno called 911 after hearing an intruder outside his family home, the last thing he expected was that he would be the one taken away in handcuffs.
Just an hour later, the father of three was hand-delivered to U.S. Immigration and Customs Enforcement (ICE) officers after police noticed an outstanding warrant for Macarreno on their national crime database.
What Tukwila, Washington, officers didn't realize was that Macarreno had flagged an "administrative" rather than a "judicial" warrant. Had the officers known the difference, he may not find himself days away from deportation.
"They are two very different things," Kristie De Peña, who serves as the Director of Immigration and Senior Counsel at the Niskanen Center, told Newsweek.
"A judicial warrant requires two things—a genuine issuance by a judge, and it has to be supported by some determination of probable cause," De Peña explained.
An administrative warrant, on the other hand, need only be signed by an immigration officer. Once they are issued, an "ICE detainer" can be placed on a person's file.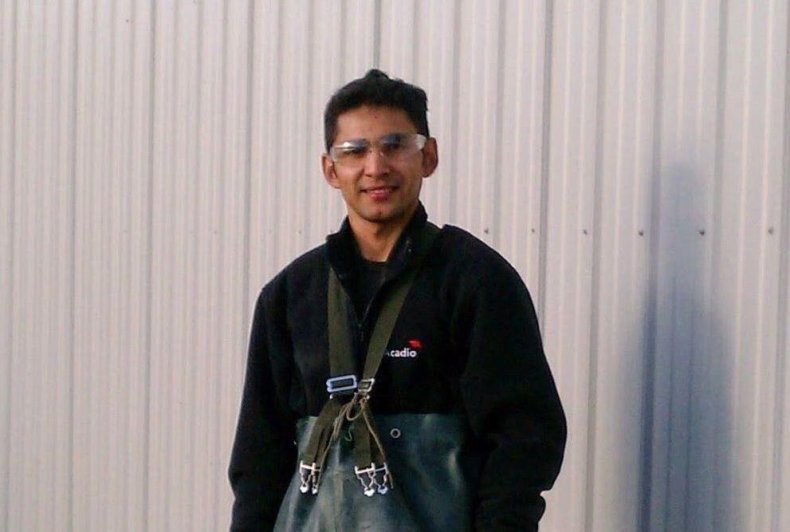 Since President Donald Trump was elected in 2016, ICE has shifted its focus from prioritizing the arrest of undocumented immigrants with serious criminal convictions to issuing warrants for virtually anyone who is being investigated by the agency.
"All [a detainer request] needs to say is that ICE has initiated an investigation into a person's status. It doesn't really mean anything beyond that, so obviously that kind of opens itself up to challenges," De Peña said, adding that there is "no legal requirement that local law enforcement have to comply."
Constitutional Concerns
In fact, De Peña said law enforcement officers who do execute administrative warrants issued by ICE may be "violating the Fourth Amendment" to the U.S. Constitution, which protects the "right of the people to be secure in their persons, houses, papers and effects, against unreasonable searches and seizures."
In July, the Massachusetts Supreme Judicial Court ruled that the Fourth Amendment requires that ICE detainers be supported by probable cause.
Read more: Father of three who called police and was turned over to ICE to be deported within days
But ICE spokesperson Sarah Rodriguez maintains that the agency "conducts immigration enforcement actions consistent with their authorities under federal law and in accordance with the Constitution."
"The Fourth Amendment has long permitted civil immigration arrests and detention, regardless of the fact that probable cause determination for such violations are made by Executive Branch officials rather than a magistrate," Rodriguez told Newsweek.
Since there is "no mechanism" for a federal judge or magistrate to issue a criminal arrest warrant for civil violations of immigration laws, it is up to immigration offers to issue administrative warrants, she added.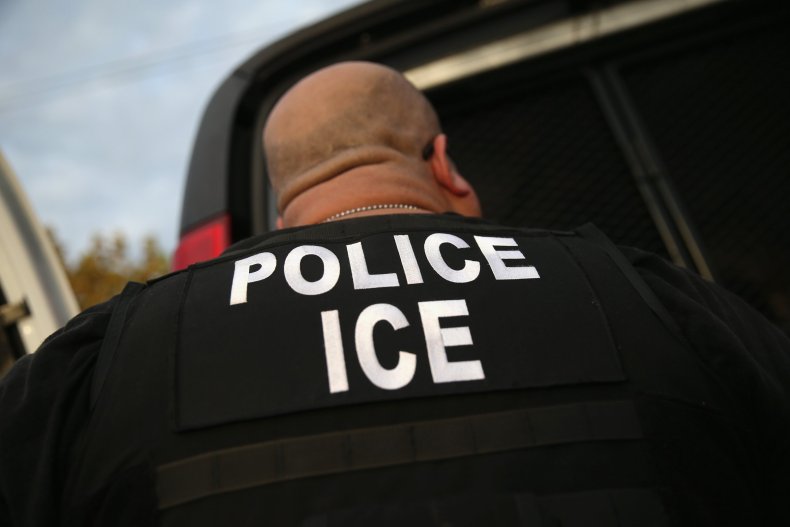 In Macarreno's case, the Tukwila Police Department has maintained that its officers did not recognize the difference between the two warrants. It said the department has a "long history of not getting involved in immigration-related issues" and that it "does not respond to U.S. Immigrations and Customs Enforcement requests to detain individuals on their behalf."
De Peña said the incident is a "clear example of one of the ways those things can go wrong," adding that "there are even cases in the U.S. of people who have been detained for days on end even though they are U.S. citizens."
Should Local Law Enforcement Abide by ICE Detainers?
The Tukwila Police Department is one of a number of police forces in the U.S. that have said they will not enforce administrative orders from ICE.
New York City Police Commissioner James O'Neill told Newsweek in a statement that the New York Police Department (NYPD) will only abide by detainer requests from ICE if there is a noted "risk to public safety." It does not enforce administrative warrants in connection with civil immigration violations, however.
O'Neill added that, as a rule, the NYPD does not inquire about the immigration status of crime victims, witnesses or others who call or approach the police seeking assistance.
Searching for a Solution
De Peña said that she thinks that the present relationship between local law enforcement and ICE "is so muddied that it's really not working effectively."
She warned that it also "erodes at the relationships law enforcement has with communities," adding that local police departments "have to be really careful to strike the right balance to being aware and enforcing provisions against people that may be here unlawfully and going overboard and killing the willingness in people to report crimes without fear of being deported."
However, De Peña said she believes a "certain level of cooperation" between immigration officials and local police departments could be effective, if there was more regulation around how and why detainers and administrative warrants are drafted.
Read more: Most charges in ICE criminal crackdown related to traffic offenses
"Local law enforcement want to detain criminals, people that are violating the law. If it happens to be that a person is here unlawfully, that doesn't mean they are exempt from that goal," De Peña said.
De Peña added that local law enforcement should only be asked to detain people who have been suspected of committing violent crimes, "instead of people who commit traffic violations, for example." "ICE officers need to have a standard by which they can issue a detainer and which they can't."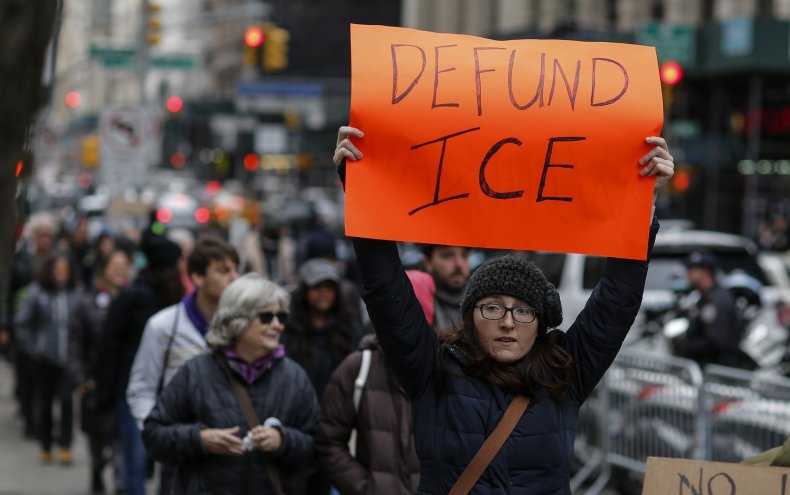 Of course, any changes to policies around ICE's practices will likely come too late for people like Macarreno, who is currently awaiting deportation at the Northwest Detention Center in Tacoma, Washington.
Macarreno has long lived in fear of being forced to return to his home country, Honduras, where his brother was brutally murdered by criminal organizations that have come to form a "de facto government," his lawyer, Luis Cortes told Newsweek. He will also be forced to leave behind his partner and their three young children.
"The plan for ICE is to deport him as fast as possible," Cortes said. "There is a very human consequence to this. This mistake is costing him a significant amount."
The lawyer said he cannot imagine why Macarreno would be a priority for ICE, given that he has "no criminal history, other than maybe a traffic infraction of speeding."
"He's been a carpenter ever since he got here. He picked up a trade and worked his way up," Cortes said, describing Macarreno as a devout Christian and family man. But, Cortes laments, it seems "everyone now is a priority under President Trump's guidelines."