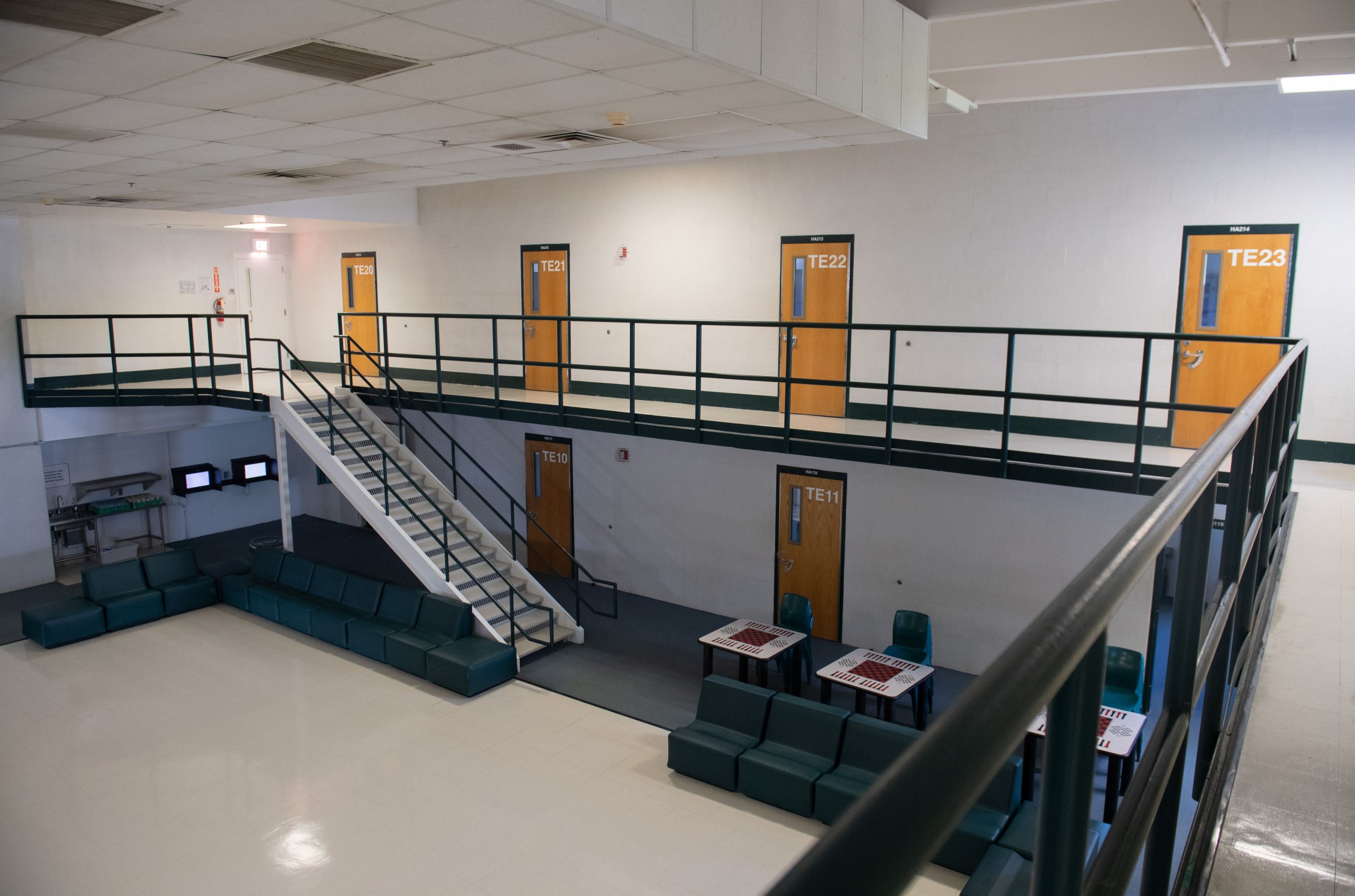 A journalist who has been locked behind bars by U.S. Immigration and Customs Enforcement for a year after being arrested while covering a protest against ICE and in honor of Martin Luther King Jr. has launched a petition in federal court arguing that his year-long detention is in violation of the U.S. Constitution.
In a statement released on Wednesday through the Southern Poverty Law Center, which is representing the journalist, Manuel Duran, a Memphis reporter for the Spanish-language publication Memphis Noticias, said that his year-long detention "has not been easy."
"Being detained has affected me psychologically because the process is so uncertain, and I don't know if I will get out soon or if it will take more time," the journalist said. "I miss my work and I miss being able to help my community."
On Wednesday, the one-year anniversary since his initial arrest, the journalist filed a habeas petition in federal court in Alabama seeking to be released from the Etowah County Detention Center in Gadsden, Alabama, where he has been held, arguing that his detention stands in violation of U.S. immigration law, as well as the Constitution.
A year ago, on April 3, 2018, Duran was out doing the work he loved: covering a protest that saw residents rail against ICE. He was arrested by local authorities and charged with disorderly conduct for obstructing a highway during the protest.
The journalist, then 42, had been one of nine people arrested at the demonstration, which had been billed as a "rolling block party" organized to draw attention to a number of issues in the city, including ICE's crackdown on undocumented immigrants.
Duran had thought his troubles were over when the charges against him were dropped and he was given permission to leave the Shelby County Jail where he was being held on April 5.
What he didn't know was that ICE agents would be waiting for him outside the jail, ready to arrest the journalist over his own immigration status.
A day after Duran's arrest, ICE spokesperson Bryan D. Cox told Newsweek that the agency had lodged an immigration detainer against Duran, whose full name is Manuel Duran-Ortega, over his being an "unlawfully present El Salvadoran national."
Cox said Duran's removal from the U.S. had already been ordered by a federal immigration judge in January 2007 after the journalist failed to appear for a scheduled court date.
"He has been an immigration fugitive since that time" and remains in ICE custody "pending removal," Cox said.
However, the Southern Poverty Law Center said in a statement that "a year after his arrest, and despite court rulings indicating he has meritorious claims for relief from deportation, Duran still finds himself detained by ICE and separated from his family."
According to the SPLC, a federal appeals court recently sent Duran's case back to the Board of Immigration Appeals asking for a thorough look at the evidence of how journalists like Duran might face persecution in his home country, El Salvador.
According to Reporters Without Borders, members of the media "are among the victims of the widespread violence in El Salvador, one of the world's most dangerous countries."
"Several journalists have been murdered or physically attacked in recent years," the organization states on its website, adding that "the freedom to inform has steadily lost ground since Salvador Sánchez Cerén's election as president in 2014."
"He has accused the media of waging a 'campaign of psychological terror' against his government and has himself violated the rules on access to information," the organization states.
Meanwhile, it asserts that "Salvador's legislation provides the media with little protection, and officials harass and threaten journalists who try to investigate corruption or government finances."
"Duran's case is a prime example of a deportation system where immigrants with valid claims for relief and who demonstrate strong communities ties are nevertheless held in indefinite detention as a method of dissuading them from pursuing their claims," the SPLC said. "In fact, ICE could, at any time, release Duran from detention as an exercise of its prosecutorial discretion."
Calling Duran's prolonged detention "unjust, unreasonable and a waste of resources," SPLC attorney Gracie Willis said, "Manuel's case undeniably highlights an immigration system designed to punish and discourage immigrants seeking relief under the law."
"He is just one of thousands of immigrants who have contributed extensively to their communities in the United States only to find themselves abruptly imprisoned with little recourse," Willis said.