ICE Official Says He 'Absolutely' Stands by Claim Family Detention Centers 'Are Like Summer Camps'
A senior Immigration and Customs Enforcement official has defended controversial comments he made in July in which he compared detention centers for immigrant families to "summer camps."
Matthew Albence, who serves as ICE's acting deputy director and oversees the agency's Enforcement and Removal Operations unit, said he "absolutely" stood by the comparison but declined to say whether he would be willing to send his own children to a family detention center.
Speaking at a July 31 congressional hearing on the Trump administration's efforts to reunite families that had been separated at the U.S.-Mexico border, the ICE official said the detention facilities where families were being held were "more like summer camps" than jails, adding that detainees "have access to 24/7 food and water," as well as to "educational opportunities" and "recreational opportunities."
His comments came in the wake of an outcry against the Trump administration's "zero tolerance" immigration policy, which saw around 2,500 immigrant children separated from their parents at the U.S.-Mexico border.
At a congressional hearing on the Trump administration's detention of immigrant families at the border on Tuesday, Senator Kamala Harris, a Democrat from California, asked Albence if he stood by his July statement.
Albence responded to Harris: "Absolutely I do."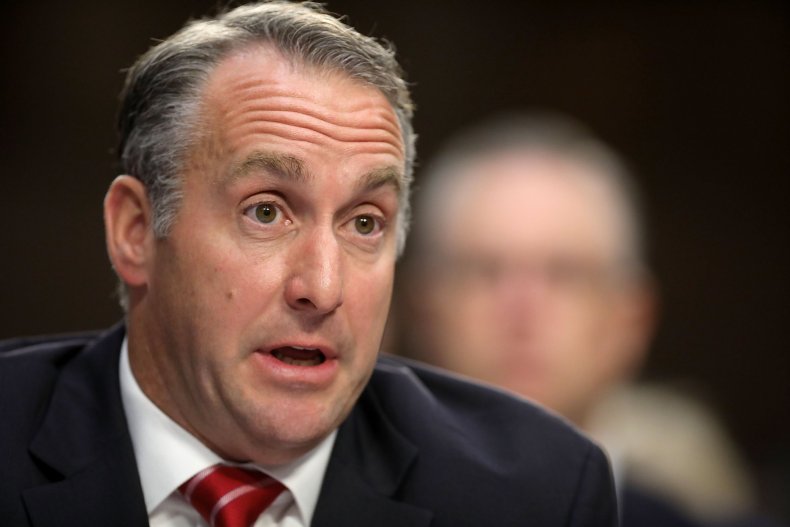 "You believe they're like summer camps?" Harris asked again.
"I believe the standards at which they're kept are very safe, they're humane..." Albence began.
Harris interjected, asking: "Do you have children or do you know children that have attended summer camp? Would you send your children to one of these detention centers?"
Albence skirted the question, saying it was "not applicable."
Instead, he described having visited a detention center several weeks ago, asserting: "What we saw there was children receiving excellent medical care. We saw children playing in the gymnasium, we saw families sitting at computers in a library that was well-stocked, we saw a cafeteria that was spotless, with unlimited amounts of food."
"They live in dormitory settings with televisions, Xboxes and a host of other recreational opportunities," Albence added.
"But you can understand the concern to suggest it's like a summer camp would suggest it's like a parent would voluntarily send their child to a place like that to have a good time for the summer," Harris responded.
Albence claimed the senator was "missing the point," before he blamed parents for illegally entering the U.S.
"They put themselves in this position," he said. "They made the illegal entry into the country. That is why they are there."
Read more: Top ICE official Matthew Albence claims family detention centers are "like summer camps"
Harris did not push Albence on the subject any further but reminded the ICE official of why he was at the hearing in the first place.
"You're here because this is an oversight committee hearing," Harris said.
"I'm asking you specific questions to gauge your ability to actually conduct oversight of the operations of your agency," she said, before moving on to question Customs and Border Protection Acting Deputy Commissioner Robert Perez.