Is Recovery of Idaho Murder Weapon Crucial? Experts Weigh In
Bryan Kohberger is the sole suspect in the slayings of four University of Idaho students.
Kohberger, 28, a former doctoral candidate in criminology at Washington State University, allegedly drove from his home in Pullman, Washington to Moscow, Idaho in the early hours of November 13 and fatally stabbed Kaylee Goncalves, 21, Madison Mogen, 21, Xana Kernodle, 20, and Ethan Chapin, 20.
Authorities arrested Kohberger at his family's home in Pennsylvania on December 30 after connecting DNA recovered from trash discarded at the home to DNA that was found on a knife sheath found at the scene of the killings, according to a probable cause affidavit.
He is facing four counts of first-degree murder and one count of felony burglary. He has not entered a plea, but a lawyer representing him previously said Kohberger was "eager to be exonerated."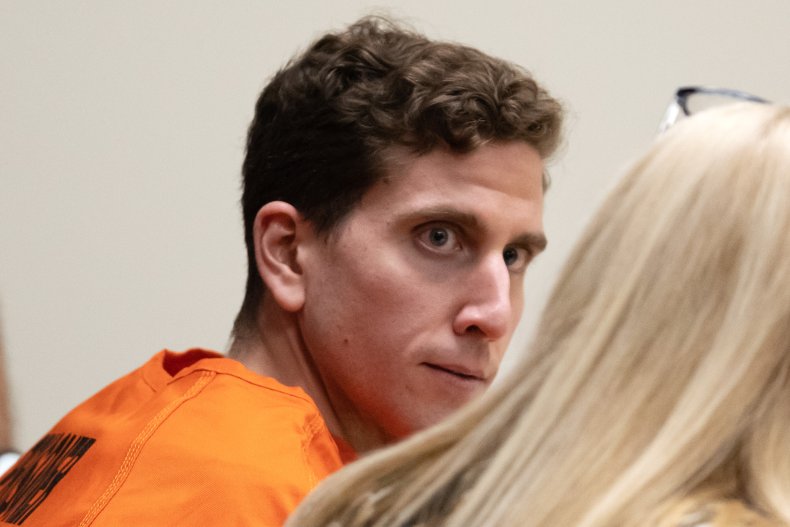 A preliminary hearing scheduled to begin on June 26 will likely be the first time the prosecution's case is detailed in court.
But so far, authorities have said they have not located the murder weapon.
Newsweek asked several experts how important—or not—they think that will be in Kohberger's case.
Joseph Giacalone, adjunct professor at John Jay College of Criminal Justice
"The murder weapon would be nice to have, but not necessary," said Giacalone, a retired New York Police Department sergeant.
"For me, the most important evidence was what they found in his apartment and the vehicle. We know they have recovered human hair and an animal hair. If they come back to the victims and/or the dog, that will be a home run for the prosecution. If they have that, I don't care if they never find the knife."
Duncan Levin, managing partner of Levin & Associates
"The weapon itself would undoubtedly help the prosecution's case, but there is so much evidence already in this case, it's likely not to matter at all," said former federal prosecutor Levin.
The knife sheath, Levin said, "is part of the murder weapon and it bears what prosecutors allege to be a DNA match with Kohberger."
That is "much stronger crime scene evidence than investigators usually are able to get," he added. "Coupled with the overwhelming forensic, cell phone, and video evidence, the missing knife is probably not going to affect things."
Michael McAuliffe, former federal prosecutor and elected state attorney
"Having more physical evidence––including a murder weapon––can help prove how and when a homicide was committed," McAuliffe said.
"If the weapon can be connected to a perpetrator, that is a significant part of the government's proof. Even if not, it can establish that the death was a homicide," he said.
Joseph Scott Morgan, Jacksonville State University in Alabama
"In my opinion, the absence of the knife will NOT make or break the case," said Morgan, a distinguished scholar of applied forensics at Jacksonville State University.
"Unlike a firearm, there are no 'ballistic matches' for edged weapons. With that said, a forensic pathologist could examine the knife and make a determination that it is within a reasonable scientific certainty that a knife such as the K-BAR could have generated these injuries," he said.
If the weapon is found, finding DNA from a victim on its surface "would be significant," he added.
Morgan said that there is a chance that metal fragments from a murder weapon may have been left in the victims' bodies.
"There is an outside possibility that the knife may have [left] trace elements of metal fragments within the wound tracks," he said. 'If those fragments could be recovered and subjected to metallurgical testing, they could be compared to chemical composition associated with K-BAR knives."
Neama Rahmani, president and co-founder of West Coast Trial Lawyers
"The murder weapon will be helpful if law enforcement can find it, but it's not a deal breaker," former federal prosecutor Rahmani said.
"They're probably looking for it in bodies of water along Kohberger's path of travel back to Washington after the murders."
The knife sheath is "good evidence," he said, but Kohberger's defense team "will argue that it's only a single source of DNA and that it was either transferred or planted."
Rahmani added that "with a crime scene that bloody, you would expect more DNA. And the house was reportedly a 'party house,' so there is likely a lot of DNA from other people the defense will raise."