Idaho Rejects Mike Lindell's Claim of Massive Fraud in State Trump Won by 30 Points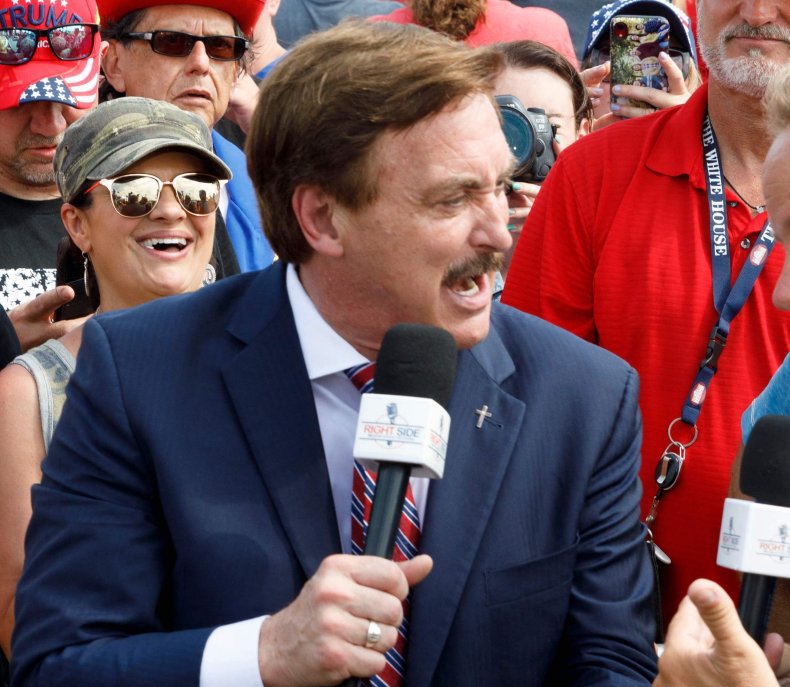 Republican Idaho Secretary of State Lawerence Denney has investigated and refuted MyPillow CEO Mike Lindell's claim that former President Donald Trump was the victim of massive fraud in the 2020 presidential election.
Lindell claimed that the presidential election in Idaho was rigged against Trump in 2020, despite the former president officially defeating President Joe Biden by a margin of more than 30 percent. A document published on Lindell's Frank Speech website under the title "The Big Lie" baselessly claims that Trump was robbed of votes in every state including Idaho, where it alleges around 35,000 votes flipped from Trump to Biden.
After receiving Lindell's report, Denney's staff visited two Idaho counties last week to investigate the claims. Denney said in a statement Wednesday that his office "takes free, fair, and accurate elections seriously" and is willing to investigate claims of wrongdoing "when we are presented with allegations that come with specific details which we can examine."
"Once we had the document in hand, we immediately believed there was something amiss," Chief Deputy Secretary Chad Houck said. "This document alleged electronic manipulation in all 44 counties. At least 7 Idaho counties have no electronic steps in their vote counting processes... That was a huge red flag, and one we knew we could either prove or disprove fairly directly."
Houck and other election officials visited Butte and Camas counties, singling out the counties due to their small size making it easier to conduct a recount. The official count in Butte County showed Trump winning with 1,202 votes to 188 votes for Biden. After a recount, officials quickly determined that Lindell's document alleging that Biden only won 130 votes was false.
"The actual ballots, upon manual inspection and hand-evaluation in the presence of local representatives from both Republican and Democratic parties, in fact showed exactly the expected 188 marked votes for Biden, not 130 as alleged," Houck said.
The only error officials discovered in the county was in Trump's favor, with the ex-president winning nine fewer votes in the recount due to a small number of uncounted ballots. In Camas County, Trump picked up a single vote for a total of 508 in the recount, while the 149 votes counted for Biden were exactly the same as in the official count. Houck noted that the "human error of 0.14%" was "well short of the supposed 54 vote difference alleged by the 'Big Lie' spreadsheet."
No credible evidence has been presented to support Lindell's claims of a stolen election anywhere in the country. A so-called "cyber symposium" hosted by Lindell in August failed to deliver on promises that it would produce evidence resulting in the Supreme Court inexplicably reinstating Trump as president.
Lindell has continued to assert that the former president will make an unlikely early return to the White House, although he has repeatedly pushed back the date. His latest estimate for Trump's return is Thanksgiving.
Newsweek reached out to Lindell for comment.