Idaho Scrambles to Find Lethal Drugs to Execute Gerald Pizzuto
A terminally ill death row inmate in Idaho has been served with a new death warrant, even though the state doesn't have the lethal drugs to carry out the sentence.
The warrant schedules Gerald Pizzuto's execution for March 23. Pizzuto, who has late-stage bladder cancer, has spent more than three decades on death row for his role in the 1985 slayings of Berta Herndon, 58, and her 37-year-old nephew, Del Herndon, during an armed robbery.
Two previous death warrants for the 67-year-old expired because the state wasn't able to secure the necessary drugs.
Idaho Attorney General Raul Labrador announced that he had obtained a court order for the death warrant on Friday.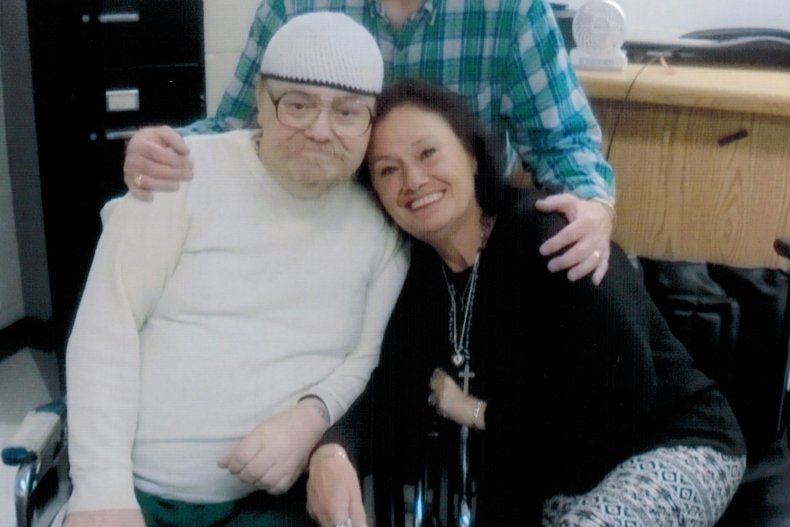 Labrador said his office was required to obtain a new death warrant while the state works to get the necessary drugs. "Idaho law is clear, those who commit the most egregious crimes deserve the ultimate punishment," he said in a statement. "We followed the law and obtained a new death warrant."
A death warrant usually triggers preparations by prison officials, but Idaho Department of Correction Director Josh Tewalt said he was putting many of those procedures on hold "until such time as he anticipates a change in the material ability to carry out an execution."
"Efforts to lawfully source chemicals are ongoing," the department said in a statement.
Labrador noted that with each new court proceeding, the Herndon family "has been forced to re-live these heinous crimes. We hope the legislature will also consider giving the State an alternative method of execution."
Two days prior, a legislative panel in Idaho introduced a bill that would bring back firing squads. The method was removed as option from state law in 2009 without ever being used, but the bill sponsored by Republican Rep. Bruce Skaug would allow it when lethal injection isn't available.
Pizzuto's attorney denounced the decision to once again seek a death warrant without having the necessary lethal drugs.
"We are devastated and horrified that the state would once again seek a death warrant for Mr. Pizzuto without having any of the chemicals necessary to carry out his execution," Deborah A. Czuba, the supervising attorney of the Federal Defenders of Idaho's capital habeas unit, said in a statement to Newsweek.
"After the two prior execution warrants, it does not make sense. It also demonstrates a clear lack of professionalism and a cruel disregard for the emotional torment it causes Mr. Pizzuto, as well as the stress and anxiety it creates for everyone else involved."
Czuba also said the timing of the warrant was "particularly curious" given that it was sought by Labrador while he advocates for a new law that would bring back the firing squad.
Labrador "has needlessly put into motion yet another round of complex and costly litigation at the taxpayers' expense," she said.
Czuba also suggested that Gov. Brad Little could spare Idaho citizens the "expense and trauma of an execution" by accepting the parole board's recommendation that Pizzuto's sentence be commuted to life without parole.
The board found "it would be better to let Mr. Pizzuto die a natural death in prison than to execute a sick old man who has spent more than 36 years on death row paying for his crimes," she said.
But Little said the severity of the crime "strongly warrants against a reduced sentence."