Why Idaho Is Considering Firing Squad Executions
Idaho could bring back firing squads as a method of execution under legislation introduced by a lawmaker this week.
Lethal injection is the sole approved method of execution in the state. The firing squad option was removed in 2009 after never being used, but in recent years Idaho has struggled to obtain the drugs needed to carry out death sentences. Under the new bill, firing squads would be used when lethal injection is not available.
State Representative Bruce Skaug, a Republican who is sponsoring the bill, has noted that the state was forced to cancel the scheduled execution of Gerald Pizzuto because corrections officials couldn't obtain the lethal drugs needed to put him to death.
Pizzuto has late-stage bladder cancer, and his attorney criticized the state's decision to obtain a death warrant while being unprepared for an execution.
"The way it stands now, they may never get those materials for the lethal injections," Skaug told the House Ways and Means Committee, the Associated Press reported. "This is a rule of law issue: Our criminal system should work and our penalty should be exacted."
The majority of U.S. states with the death penalty use lethal injection as the primary or sole method of execution. But lethal drugs have been difficult to obtain for some states because pharmaceutical companies have long refused to sell them to the states for executions, prompting some to turn to less-regulated compounding pharmacies.
Lethal injection as a humane method of execution is also frequently questioned. Newsweek reported late last year that the method is to blame for at least 100 botched procedures in the U.S.
During the committee meeting, Skaug acknowledged that death by firing squad can cause severe pain but said it was a better option than lethal injection.
"I am not an expert on the matter. What I have read is there can be 10 seconds of extreme pain before death, [which] I find in my personal opinion more humane than lethal injection," Skaug said, according to TV station KMVT in Twin Falls. "Lethal injection gets botched 6 percent to 8 percent of the time."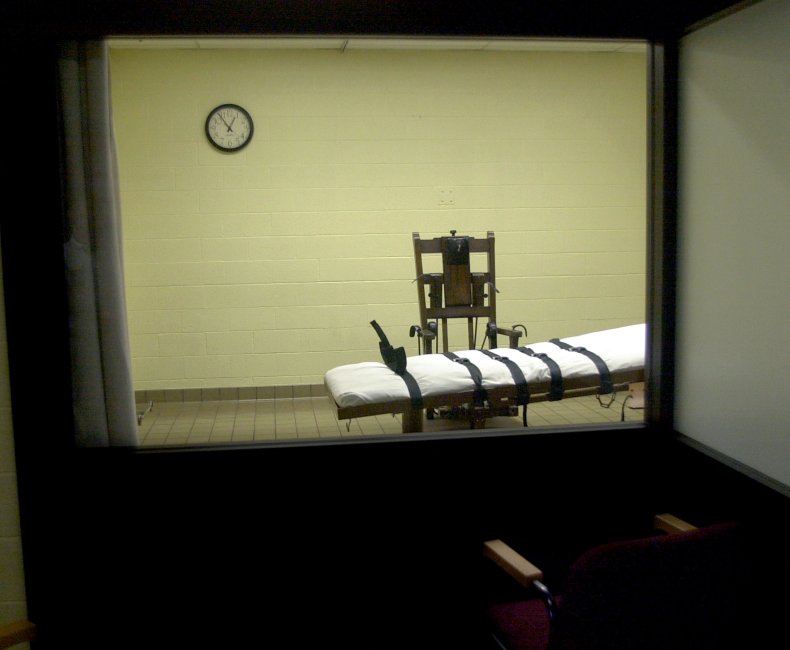 The bill needs a public hearing before the committee can decide whether to send it to the full House for consideration.
Skaug has been contacted by Newsweek for further comment.
Only Mississippi, Utah, Oklahoma and South Carolina have laws allowing firing squad executions if other execution methods are not available. But South Carolina's law is on hold until a lawsuit challenging the method is resolved.
Only three people have been put to death by firing squad in the U.S. since 1976, according to the Death Penalty Information Center.
Eight people—seven men and one woman—are on death row in Idaho, according to the Idaho Department of Correction. Idaho's last execution, of Richard Leavitt, took place in 2012.