South Carolina's Firing Squad Execution Blasted by Richard Moore's Lawyer
One of the attorneys representing Richard Moore, who has been sentenced to death in South Carolina, has called the state's use of a firing squad "brutal" as the state faces questions over its death penalty methods after the state Supreme Court halted the scheduled execution of Moore and another man this month.
Moore, who was jailed after the fatal shooting of convenience store clerk Jamie Mahoney in 1999, was scheduled to be put to death by firing squad on April 29.
Some have argued that Moore's sentence is disproportionate to the crime. Moore was unarmed when he entered the store and Mahoney was armed with a pistol. The two men got into an altercation, leaving Mahoney with a gunshot wound to the chest and Moore with a gunshot wound to the arm. Moore also stole a money bag from the store according to case files.
Another controversy surrounding Moore's case is the method of execution. South Carolina officials have said that the state has been unable to acquire the drugs needed for lethal injection, leaving two options available—the electric chair, or firing squad.
Earlier this month, Moore chose the latter—though he said that he believed both choices were unacceptable. "I believe this election is forcing me to choose between two unconstitutional methods of execution," he wrote in a statement filed with the state Supreme Court according to South Carolina newspaper The Post and Courier.
Plans for Moore's execution in the future are currently unclear, and the state has faced legal challenges to its execution methods.
'A rigged lottery'
John Blume is the Samuel F. Leibowitz Professor of Trial Techniques and director of the Cornell Death Penalty Project at the Cornell University Law School and is also one of the lawyers who represents Moore.
Speaking to Newsweek, Blume said he considers the firing squad to be a "brutal" method of execution and a violation of the Eighth Amendment's ban on cruel and unusual punishment. But he also considers Moore's situation as a whole to be unacceptable.
"Nobody in South Carolina has ever been executed for such an un-aggravated homicide," he said, adding that Moore, a black man, was convicted "by a jury that had no black people on it in a county with a long history of racial violence".
"I think the death penalty system in the United States, it's a lottery, but it's rigged," he added. "It's a rigged lottery, it's rigged by race, it's rigged by poverty."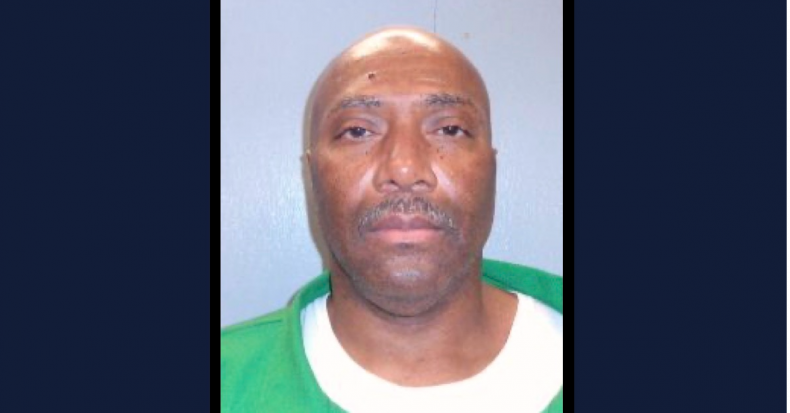 The circumstances of Moore's conviction aside, Blume is also critical of how Moore has been forced to choose between two methods of execution.
"What [Moore] said was, and what he's consistently said is, 'look, there are three methods in the statute. One is lethal injection, one is the electric chair, and one is the firing squad. I think lethal injection is the most humane of the three, that's what I would prefer', but the director of the Department of Corrections has said that he can't get the drugs. He's offered no evidence that he can't," Blume said.
"[South Carolina] maintained for a number of years that they can't get the drugs, but there's no proof of what they've done to actually try and get them. Other states have been able to get them," Blume added.
Madalyn K. Wasilczuk is an assistant professor of law at the University of South Carolina School of Law who focuses on criminal legal system issues including extreme sentencing, echoed the point. She told Newsweek: "The South Carolina Department of Corrections has said that they've made efforts to get drugs and that they've been unsuccessful. But they haven't said why or what the holdup is."
A South Carolina Department of Corrections spokesperson explained the situation to Newsweek. "South Carolina has not been able to obtain lethal injection drugs since the department's last drugs expired in 2013," the spokesperson said. "Drugs the department obtained from another country were seized by the U.S. Drug Enforcement Administration in 2011."
"SCDC Director Bryan Stirling has testified many times about the department's inability to obtain the drugs and has made the consequences clear when educating the South Carolina General Assembly on that issue," the spokesperson said. "Some legislators have called for a shield law, but at this point, no legislation has passed.
"Director Stirling has been very clear with legislators and other stakeholders about the department's efforts and the need for a shield law," the spokesperson added. "Fourteen states have shield laws that protect company identities in order to carry out death penalty orders. South Carolina does not have such a law. Companies won't sell execution drugs to South Carolina until our state law is changed to shield their identities from anti-death penalty activists, who have been very effective in chilling the sale of drugs to departments of corrections across the country."
Why firing squad executions are rare
Since 1976, only three people in the U.S. have been executed by firing squad—all of them in Utah, according to the Death Penalty Information Center.
"I think a big part of it is just the explicit violence of the firing squad," said Wasilczuk. "The history of execution methods in the U.S. is really a history of attempts in theory to make execution appear more humane and less harmful, less violent, and with the subsequent adoption of each method, people come to realize that that hasn't succeeded."
Today, lethal injection is the most widely-used method of execution, though some states still authorize other methods like electrocution, the gas chamber, hanging, and firing squad.
Some states have elected to use alternative methods to the lethal injection due to a resistance by drug manufacturers to provide the drugs necessary for this method, though at the same time its wide adoption may have put off any judgment by the Supreme Court regarding older methods, the Death Penalty Information Center noted.
Wasilczuk added there has been "considerable debate" on the subject of the ethics of each method, limited partly by a lack of first-person accounts. Some advocate for the firing squad, and Wasilczuk highlighted Deborah Denno, Arthur A. McGivney Professor of Law and founding director of the Neuroscience and Law Center at Fordham University, who she said "argues that it sort of forces the public to face what we're doing instead of, in her words, allowing the 'medical veneer of soothing sleep'."
Update, 4/29/22, 11:45 a.m. ET: This article has been updated to include a comment from a South Carolina Department of Corrections spokesperson.