Why South Carolina Is Adding Firing Squad As a Death Penalty Option
Members of the South Carolina House have voted to add a firing squad to the state's execution methods.
State lawmakers on Wednesday moved forward a bill, approved by a 66-43 vote, that will require condemned inmates to choose between dying in the electric chair or by a firing squad if lethal injection drugs aren't available.
Under current law, executions in South Carolina must be carried out by lethal injection unless an inmate chooses electrocution.
But officials have struggled to obtain lethal injection drugs for years, bringing executions to a pause. The state last executed an inmate in May 2011.
The Senate approved the bill in March. It was tweaked slightly in the House, The State newspaper reported, and will now go back to the Senate for what should be a routine final vote. If the Senate approves the bill, it will be head to Republican Gov. Henry McMaster, who has said he will sign it into law.
During a lengthy debate, proponents of the bill argued that changing the current law was the only way to resume executions in South Carolina.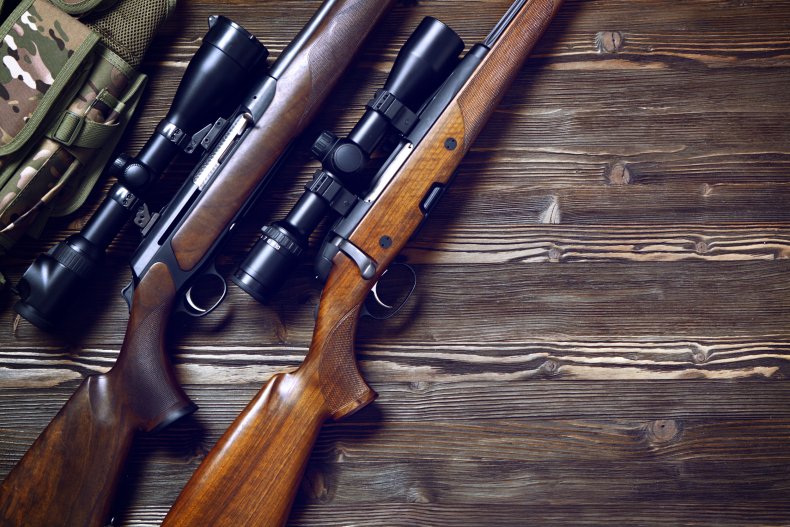 But opponents called the bill cruel. According to The State, South Carolina Rep. Justin Bamberg, a Democrat, called Republicans who support the bill hypocrites for also supporting a "fetal heartbeat" abortion ban earlier in the year, thus declaring themselves pro-life while backing capital punishment.
"Somehow, here today we find ourselves in the position in this body to once again give a voice to that belief system that in this state, we're a state about life, while simultaneously taking up a bill that's not about life, that doesn't cater to the 'belief system' in our state that it's a state of life," said Bamberg on the House floor on Wednesday. "This is about death."
Few Republicans voiced their support for the bill on Wednesday, according to the newspaper.
Republican Rep. Jonathon Hill called the death penalty "just as heinous, 100% just as unjust as taking an unborn human out of a mother's womb."
Bamberg also reminded lawmakers that passing the bill would send three inmates to death. All three have received stays of execution due to the lack of lethal injection drugs.
"If you push the green button at the end of the day... you may as well be throwing the switch yourself," he said.
Opponents also cited the case of George Stinney to note that innocent inmates have been executed in South Carolina.
The 14-year-old Black boy was the youngest to be put to death in the U.S. in the 20th century when he was sent to the electric chair in 1944. He was convicted of killing two white girls after a one-day trial. He was exonerated 70 years later.
Democrats had proposed two amendments to the bill to ban the death penalty outright, according to The State. Both were easily defeated.
South Carolina's supply of lethal injection drugs expired in 2013, according to the Death Penalty Information Center (DPIC).
Three other states currently allow a firing squad: Utah, Oklahoma and Mississippi. South Carolina is one of nine U.S. states to still use the electric chair.
Three executions by firing squad have taken place in the U.S. since 1976, all of them in Utah, according to the DPIC, while 163 people have been put to death by electrocution.