Idaho State Representative Aaron von Ehlinger Resigns After Rape Accusation from Intern
Idaho State Representative Aaron von Ehlinger has resigned after an unnamed 19-year old House intern accused him of rape. House Speaker Scott Bedke confirmed the resignation to The Idaho Press.
On Wednesday, the intern shared her testimony with the House Ethics Committee. By Thursday morning, the committee had voted unanimously in favor of von Ehlinger's immediate suspension from the Legislature and his expulsion. The expulsion would've required a two-thirds majority vote among all House members.
On March 11, the intern told the chamber's Assistant Sergeant-at-Arms Kim Blackburn that Ehlinger had taken her to dinner at Barbacoa Grill on the evening of March 10. After dinner, the intern said that Ehlinger then drove them to his apartment so he could pick up something he had forgotten, according to NPR Idaho.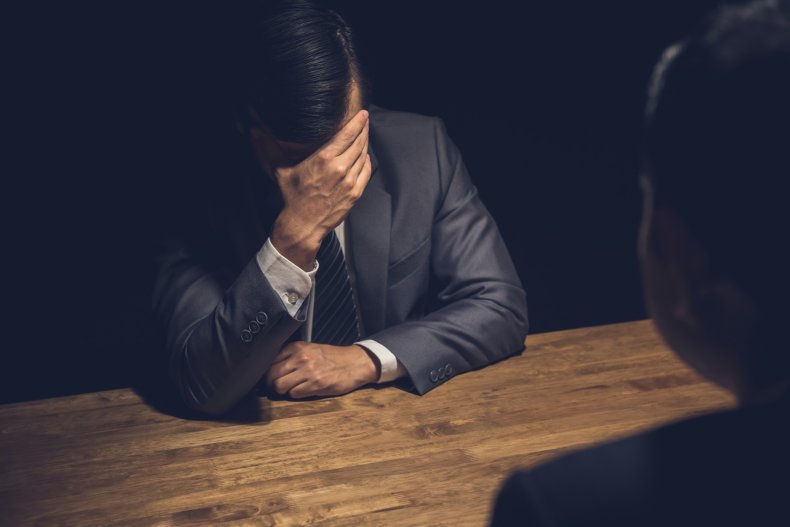 The intern said that once inside his apartment, Ehlinger picked her up and carried her into his bedroom. She said he then placed her on the bed, forcefully kissed her, began to touch her sexually and remove her clothes.
She told police that she had refused his touch, saying, "No, I don't want to," "No, this is wrong" and "I don't want to, I don't want to, this isn't right," according to KTVB. She said Ehlinger continued, briefly forcing her to have oral sex, then straddled her body and masturbated onto her.
She also said she felt intimidated about refusing more forcefully because she believed that he carried a gun with him at all times.
At his lawyer's suggestion, Ehlinger didn't answer committee questions about the intern's allegations. He has denied them. The committee also heard that Ehlinger had romantically pursued at least three other women in the legislature. Several colleagues said they had warned him against flirting with House workers in the past.
The Committee wasn't investigating to determine whether Ehlinger committed a crime. They held the inquiry to determine if his conduct was "unbecoming of a House member." Ehlinger had said that he didn't see anything inappropriate with pursuing dates with House workers because no written rule forbids it.
"This episode is an embarrassment to me," Ehlinger said in a statement. "I have not broken any laws or legislative rules, nor have I violated the concepts of appropriate social conduct."
Though Ehlinger hasn't been criminally charged, the Idaho Attorney General's office has referred the allegations to the Boise Police Department for an investigation. House Republican leaders were then told of the intern's report on March 12. The leaders haven't taken further action to avoid disrupting the investigation.
Newsweek contacted Ehlinger's office for comment.