President Joe Biden on Thursday announced that the United States will release up to 180 million barrels of oil from its strategic reserve in an attempt to offset surging gasoline prices. The president's current plan has a six-month limit, but should he decide to extend it beyond that period, the reserve currently only holds enough oil to keep pace for a limited amount of time.
Biden's plan is to release a million barrels of oil a day over the course of six months, equally 180 million barrels. During his Thursday announcement, he called the move a "wartime bridge" until oil production recovers from the coronavirus pandemic. The belief is that the barrel releases would lower prices at the pumps by adding more oil to the global market.
As of March 25, the strategic reserve contains more than 568 million barrels. If Biden doesn't add more oil to the reserve and decided the market necessitated an extension of his current plan, he could continue releasing barrels at the planned rate for more than another year with the roughly 388 million barrels that would be left after the 180 million is gone.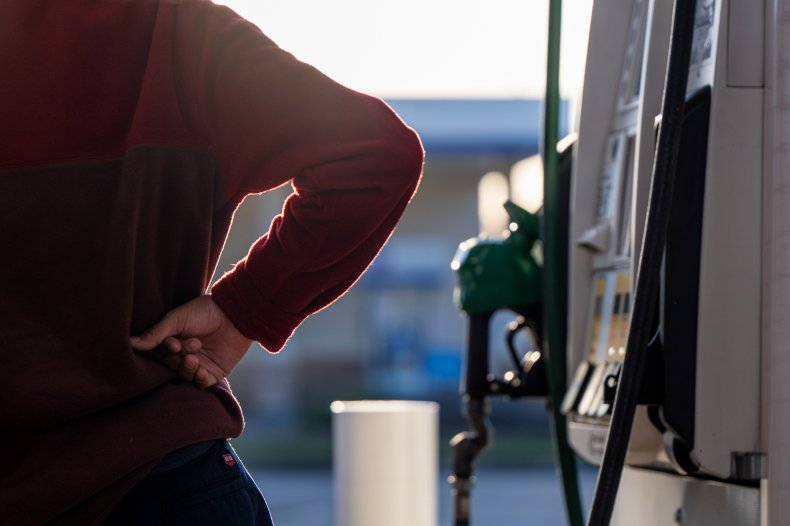 However, oil companies are expected to start ramping up production. Administration officials have estimated that domestic production will increase by 1 million barrels daily this year and add another daily 700,000 barrels in 2023.
Should those projections hold, Biden likely would not need to extend the release plan, especially as he is also applying pressure on oil and gas companies. On Thursday, he called on Congress to impose financial penalties on companies that lease public lands.
As of Friday, the current national average price is $4.22 for a gallon of regular gasoline, according to the American Automobile Association (AAA). The president said he hopes the planned release will ease the burden on U.S. consumers going into the fall.
"And we'll use the revenue from selling the oil now to restock the Strategic Petroleum Reserve when prices are lower so we'll be ready—we'll be ready for future emergencies," Biden said.
As for the reason why the country needs to tap into the reserves, the president placed the blame firmly on Russian President Vladimir Putin for his invasion of Ukraine.
"Our prices are rising because of Putin's actions," Biden said. "There isn't enough supply. And the bottom line is if we want lower gas prices we need to have more oil supply right now."
The Strategic Petroleum Reserve (SPR) can hold up to 713.5 million barrels, according to recent information from the U.S. Department of Energy. The largest amount of barrels it has ever held was 726.6 million barrels in 2009.